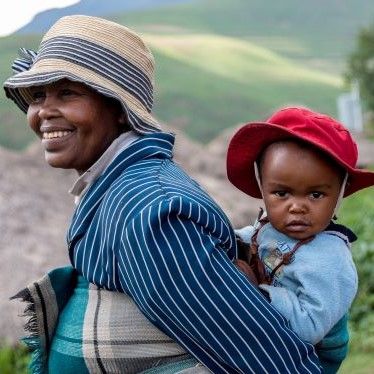 The Department of Medicine is built on a foundation of clinical medical and diagnostic services, as well as clinical research - comprising pharmaceutical, clinical and implementation research - with a focus on tropical and poverty-related diseases.
The National Diagnostic Reference Centre for Imported Parasitic Diseases
The Department of Medicine harbours the National Diagnostic Reference Centre for Imported Parasitic Diseases renowned for its expertise in diagnosing a broad range of tropical infectious diseases (accredited according to EN ISO/IEC 17025). Clinical samples are sent to our diagnostic laboratory by hospitals and practicing doctors from all over Switzerland as well as from a worldwide network. Swiss TPH provides a dedicated emergency service for diagnosing malaria - even outside regular working hours - and diagnoses approximately 200 malaria and over 1,200 schistosomiasis cases per year.
Managing and Conducting Clinical Trials and Research in Low Resource Settings
The clinical research activities within the Department of Medicine are based on over 20 years of expertise in managing and conducting clinical trials and academic studies in low resource settings. We offer clinical trial support services as a contract research organisation, specialised in supporting, assisting and conducting clinical trials for academic institutions and non-academic clients in low resource settings. The various teams support and contribute to projects on poverty-related and tropical neglected diseases - ranging from pre-clinical to Phase IV studies and the implementation of new interventions. Read more
Performing Clinical Trials in an International Network across Africa, Asia and Eastern Europe
The Clinical Research unit consists of a group of experienced principle investigators performing clinical trials in an international network across multiple countries of Africa, Asia and Eastern Europe. The majority of our clinical research addresses issues of malaria, HIV, tuberculosis, causes-of-fever studies, and the evaluation of treatments and vaccines or their trials. Young doctors from all parts of the world have the opportunity to gain valuable expertise in conducting clinical research and experience in working abroad under sometimes challenging circumstances.
Implementation Research
Implementation research addresses the delivery of effective public health and clinical policies and programmes. At Swiss TPH, we address implementation research both from the perspective of individual patients and improving health of populations internationally and nationally, focusing on enhancing equitable access to and appropriate use of drugs, diagnostics and vaccines. Read more
Clinical Implementation, Research and Training in Tanzania
The Chronic Diseases Clinic at the St. Francis Referral Hospital in Ifakara was founded in 2004 to improve HIV and tuberculosis care. Building upon clinical services in chronic disease management and continuous training of staff alongside a gradual development of clinical research, a clinical implementation platform was established within the longstanding collaboration between Swiss TPH, the Ifakara Health Institute' the St. Francis Referral Hospital and the University Hospital Basel. The clinical research teams at the Department of Medicine are very active in supporting and developing the Ifakara Clinic Platform further – including expansion in non-communicable diseases, community outreach and strengthening laboratory capacity. The platform has taken on a strong capacity building momentum in recent years, especially in the three areas of service, research and training.

Teaching and Training
The Department of Medicine is also very active in teaching and training – we offer numerous courses and updates in travellers' health, clinical training, diagnostic methodologies in tropical and geographical medicine for health professionals and Good Clinical Practice at all academic and non-academic levels. Moreover, we participate in regular graduate and postgraduate lectures and training courses at the University of Basel. Course overview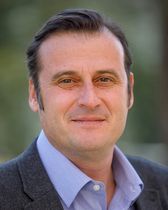 Associate Professor, MD, PhD, DTMH, Prof. Dr. med.