The Swiss TPH Travel Clinic Temporarily Moves Next Door
02.02.2022
The Swiss Tropical and Public Health Institute (Swiss TPH) recently moved into its new headquarters in the Bachgraben area in Allschwil, canton Basel-Landschaft. The Swiss TPH Travel Clinic will remain in Basel-Stadt, but will temporarily move into the building next door at Socinstrasse 55. The villa "Zur Föhre" at Socinstrasse 57 will be renovated over the next couple of years.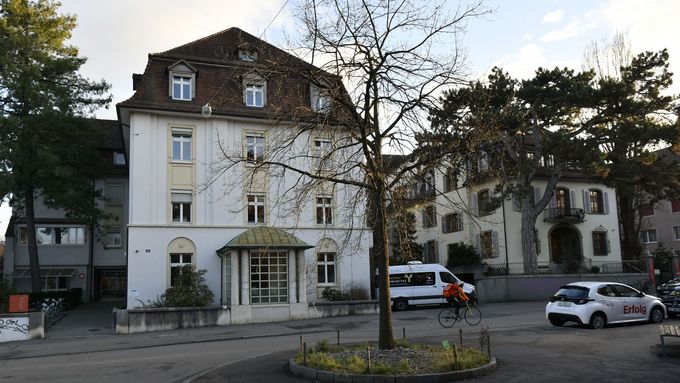 The move of Swiss TPH to its new headquarters "Belo Horizonte" is nearing completion: about 700 employees and students from 80 nations have arrived in their new workplace in the BaseLink area in Allschwil. The Swiss TPH Travel Clinic remains at the Socinstrasse in Basel to be centrally accessible for its numerous clients and patients of the region. Tomorrow, 3 February 2022, the physicians will open their new temporary practice at Socinstrasse 55, right next to the former location at Socinstrasse 57. Meanwhile, the villa "Zur Föhre" is being renovated.
Experts in tropical and travel medicine
For decades, the Travel Clinic has been offering travel medicine consultations and vaccinations as well as medical consultations for health problems upon return after travelling. People from the region can also get vaccinated against COVID-19 and have PCR and antibody tests performed. The physicians specialise in tropical and travel medicine and advise over 10,000 travelers each year. The Travel Clinic also offers telephone consultation in case of emergencies abroad as well as for physicians from all over Switzerland.
New Swiss TPH headquarters in Allschwil
The new Swiss TPH headquarters "Belo Horizonte" offers employees and students a new home where everyone can work, research and study together. Previously, the 700 Swiss-based employees were spread across seven properties around Socinstrasse in Basel.
The multifunctional building, designed by Basel architects Kunz and Mösch, offers 725 modern workplaces and 150 laboratory places on an area of around 13,000 m², which now meets the increased space requirements and enables new forms of interdisciplinary collaboration between the areas of research, education and service. In addition to workstations and laboratories, the new building also houses lecture rooms, course rooms and a cafeteria.
The official inauguration of the new building in Allschwil will take place on 1 April, 2022.
Subscribe to our newsletter and get all the latest research news, project updates, course and event listings from Swiss TPH.