Tiger Mosquitoes in the Upper Rhine Valley: Symposium on 13 November 2020
11.09.2020
Swiss TPH will host a symposium on 13 November 2020 in Basel, Switzerland, to present the current situation regarding the spread of the Asian tiger mosquito in the Upper Rhine Valley. The symposium will summarise the results and impact of the TIGER project, which was launched three years ago with the aim of monitoring and responding to the spread of the invasive tiger mosquito in the region.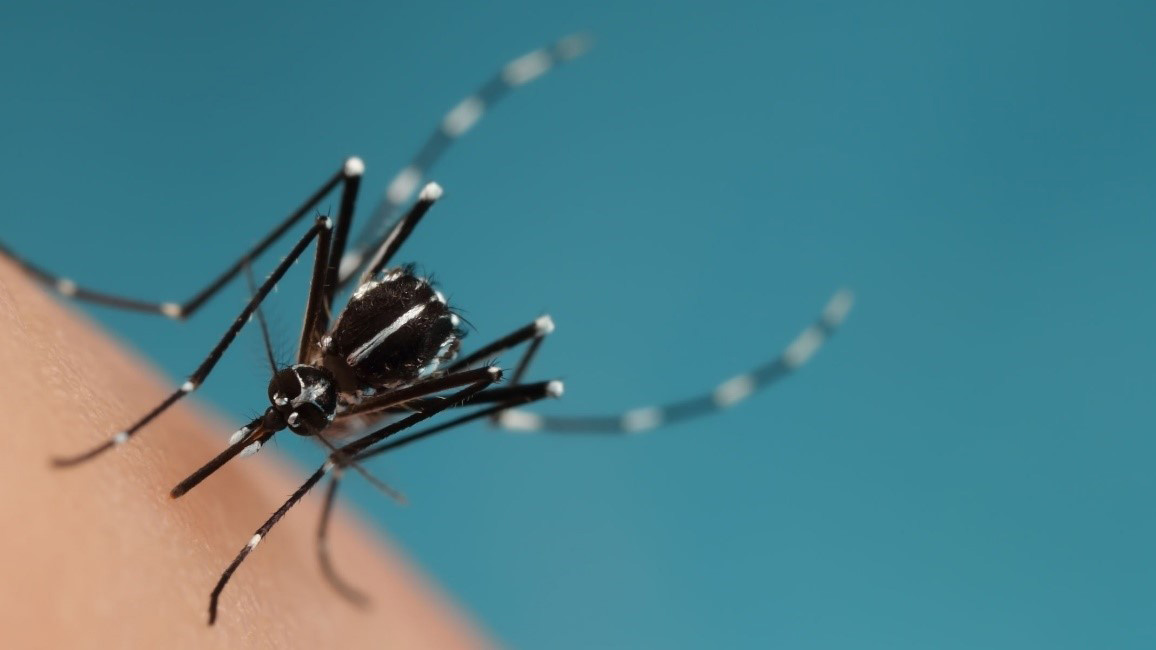 Several invasive mosquito species are currently spreading in the Upper Rhine Valley in Switzerland, Germany and France, most notably the Asian tiger mosquito (Aedes albopictus). The mosquito is a vector for diseases such as Dengue, Chikungunya and Zika. The Asian tiger mosquito is a particular burden as it has adapted well to the urban environment and bites during the day.
The spread of the Asian tiger mosquito is affecting all three countries in the Upper Rhine Valley region, which requires a joint tri-national response. The EU-funded TIGER project (Tri-national Initiative Group of Entomology in Upper Rhine Valley) was launched in 2018, combining expertise from Switzerland, Germany and France. The project supports administrative bodies and public institutions in their efforts against the Asian tiger mosquito. Specifically, TIGER assesses the risks posed by the Asian tiger mosquito in the region, making recommendations for its mitigation. The project also maintains a network of traps to monitor the presence and spread and supports the authorities in implementing preventative measures. In addition, TIGER provides a platform where citizens can report suspected mosquitoes.
End of project symposium
Swiss TPH will hold the closing symposium of the three-year project in Basel, Switzerland, on 13 November 2020. The project team, external experts, authorities and politicians will present the current situation in the Upper Rhine Valley, research findings and initiatives from other regions. The event will take place both physically (limited to 60 participants) in the Hotel Odelya, and virtually through live-streaming. The conference languages are German and French.
TIGER project partners
The TIGER project is EU-funded and brings together experts from all three countries: The Institute of Parasitology and Tropical Diseases of Strasbourg (IPPTS), the Syndicat mixte de lutte contre les moustiques du Bas-Rhin, Mabritec SA, Kommunale Aktionsgemeinschaft zur Bekämpfung der Stechmückenplage, Gesellschaft zur Förderung der Stechmückenbekämpfung, and the Swiss Tropical and Public Health Institute (Swiss TPH).
Stay connected
Subscribe to our newsletter and get all the latest research news, project updates, course and event listings from Swiss TPH.