Farewell to Dr. Mwele Ntuli Malecela, Director of the Department of Control of Neglected Tropical Diseases at WHO
16.02.2022
It is with great sadness that we learned about the passing of Dr. Mwele Ntuli Malecela, Director of Neglected Tropical Diseases at the World Health Organization (WHO). We have lost a wonderful friend, a true role model for a future generation of African global health specialists and a strong partner since over four decades. Our deepest condolences go to Mwele Malecela's family, friends and colleagues in Tanzania, Switzerland and world-wide.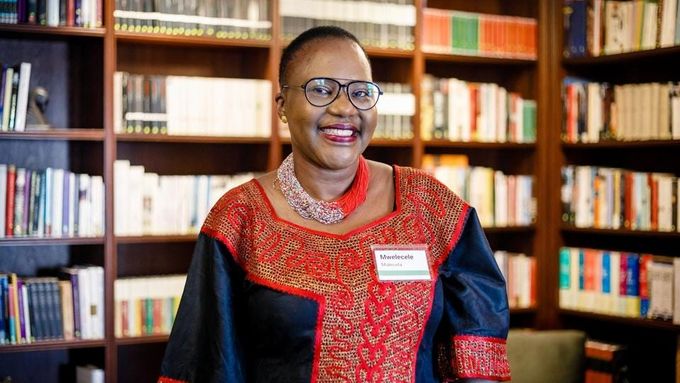 Our relationship with Mwele Malecela dates back to the 1980s. At that time, she worked at the National Institute for Medical Research (NIMR) in Tanzania and was already then dedicated to the fight against neglected tropical diseases (NTDs) - a passion she would continue to pursue throughout her life. Together and in close partnership we worked on the control of Lymphatic filariasis which later kicked off many joint research and implementation projects on NTDs – still a major pillar in the research and R&D portfolio of Swiss TPH today. Mwele Malecela was one of the first recipients of Swiss-Tanzanian partnership grants which enabled her to pursue a master's degree at the prestigious London School of Hygiene and Tropical Medicine.
Her tireless fight to understand and develop innovative tools and approaches as well as to control and eliminate NTDs was inspiring to all who had the privilege and pleasure to work with her. We were (and still are) most impressed by her commitment to foster the career of young African researchers and especially women in science and her steady focus on the neglected populations and their needs without being lost in politics. With all what she has done during her career, Mwele Malecela will leave a measurable imprint on Global Health especially in Africa. We will remember her as an outstanding human being. Her legacy will remain alive long beyond her passing. We are grateful to have known Mwele Malecela and will always keep her in our fondest memory.
Swiss Tropical and Public Health Institute
Prof. Dr. Jürg Utzinger
R. Geigy Foundation
Prof. Dr. Marcel Tanner