Peter Hotez Visits Swiss TPH
10.11.2022
Peter Hotez, an internationally recognised scientist in neglected tropical diseases and vaccine development, visited Swiss TPH this week. Hotez met with faculty and staff and held two lectures, notably a public talk in Basel on vaccines in the 21st century.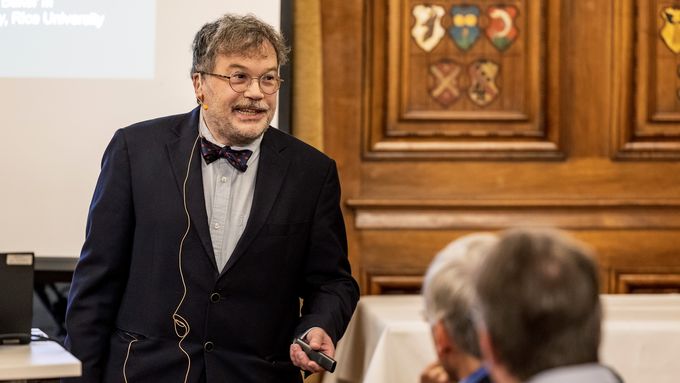 On 7 and 8 November, Peter Hotez came to Swiss TPH to meet with faculty and students and give multiple lectures, including a public talk hosted by Swiss TPH entitled "Vaccines in the 21st Century: What's Gone Well and Troubles Ahead" in the Schlüsselzunft in Basel.
Hotez is a pioneer in global health, known for taking a bold stance against anti-science aggression and acting as a leader in vaccine research and innovative models for equitable access. He is the Dean of the National School of Tropical Medicine and Professor of Pediatrics and Molecular Virology and Microbiology at Baylor College of Medicine, Texas, USA.
In a recent video interview, Peter Hotez joined Jürg Utzinger, Director of Swiss TPH, to learn more about his visit and to discuss the challenges and opportunities that lie ahead in the field of global health.
Subscribe to our newsletter and get all the latest research news, project updates, course and event listings from Swiss TPH.