International PhD Programme in Infection Biology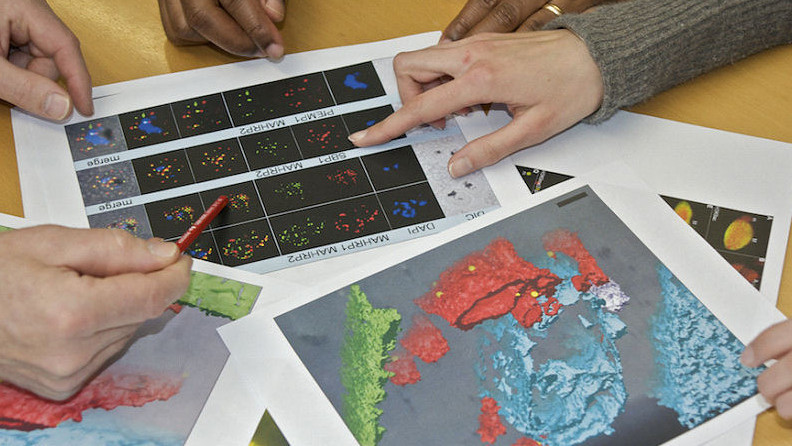 Research of infectious diseases thrives on collaboration among scientists from all fields of modern biology. Individual research groups are usually well linked in scientific networks, but often PhD students do not fully benefit from this collective expertise. In the International PhD Programme in Infection Biology, staff from all participating institutions are active in teaching and training. Thus, shared projects benefit from shared supervision.


This PhD programme focuses on molecular infectious disease research on pathogens of global health importance. The Programme includes lectures and practical training in the following areas: Molecular biology and molecular epidemiology of pathogens, molecular modelling, systems biology, functional and comparative genomics of pathogens, host-pathogen interactions, human immunology, biochemistry and microbiology. Molecular biology techniques, imaging technologies and bioinformatics are also covered.
Integrated Approach
Our teaching and training network includes experts in molecular biology, cell biology, modern imaging technologies, bioinformatics and molecular modelling. These synergistic competencies foster an integrated approach to infection biology research. Our conceptual approach targets disease systems, thereby integrating '-omics' studies on infectious diseases with field level molecular epidemiology.
The International PhD Programme in Infection Biology is open to students from national and international universities. Women and students from developing countries are especially encouraged to apply. Efforts are made to maintain a gender balance and diversity by encouraging international students to participate.
At the moment, no further students can be enrolled in this programme.