SC Organisational Behaviour & Transformational Management
Organisational Behaviour & Transformational Management (OBTM)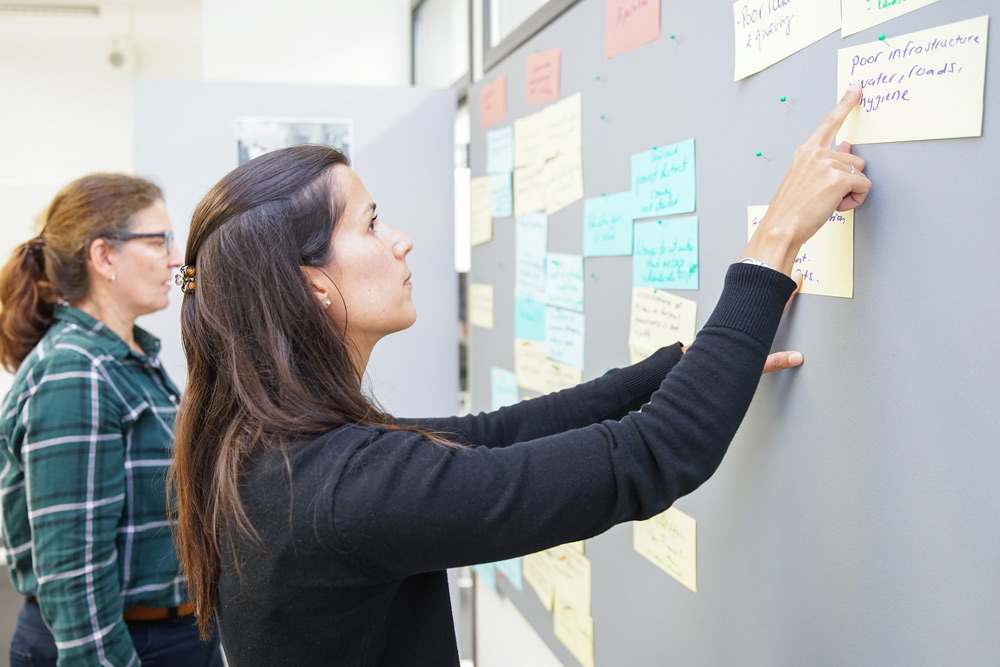 Overview
"Organisations work the way human beings create them" (Peter M. Senge, 1996). In today's fast-paced world, change is a constant and increasingly complex element of organisational management. Traditional management approaches often lack specificity and awareness for current environmental, societal and technological transformations. The future success of organisations in the 21st century, however, will depend on their response to these rapidly shifting trends. Will leaders cling to the status quo and be left behind? Or will they embrace the changing landscape and become drivers for change?
Every change starts with a conscious mind and awareness. In this course, participants will learn how adaptive organisational behaviour and transformational management fosters a common culture that promotes interdependence, strengthens cooperation, prevents interpersonal conflicts and promotes innovation. With case studies from different country and health management settings, this course compliments theory with practical tools, techniques and tried and true methods. Participants will also get an overview of the latest developments in organisational behaviour and transformational management, preparing them to have measurable impact on their organisation's performance with an emphasis on the whole ecosystem.
Course Structure MBA and Short Courses in International Health Management
The course starts with a distance based preparation phase and is followed by a face-to-face week. The post phase is finished when the final assignment has been handed in.
Overall Objectives
At the end of the course, participants will be ready to manage transformational processes in various health management settings, taking into account multicultural and diverse working contexts. Moreover, participants will be able to assess organisational structures and management models and develop concepts strengthen the capacity to co-create and collaborate across organisations and sectors.
Assessment
Preparation phase (35%): Participants are required to review introductory literature and carry out a competency assessment in their professional working context. For participants without the possibility to do the assessment, a case study with specific questions will be provided.
Face-to-face week (30%): Participants will work individually and in teams on different tasks. They will be evaluated individually based on their performance whilst presenting their assessment results.
Post Phase (35%): Following the face-to-face week of the course, participants are asked to develop a concept for a transformational management process including appropriate measures and techniques based on management techniques that have been discussed.
Costs
Fee for MBA-IHM students*: CHF 2,450
Fee for Short Course students: CHF 2,850
* Same fee applies to tropEd students and students enrolled in a SSPH+ professional postgraduate Master or PhD programme.
Course fees must be paid in advance to gain access to the online learning materials. Tuition fees do not cover insurance, travel expenses or personal living costs incurred during your stay in Basel.