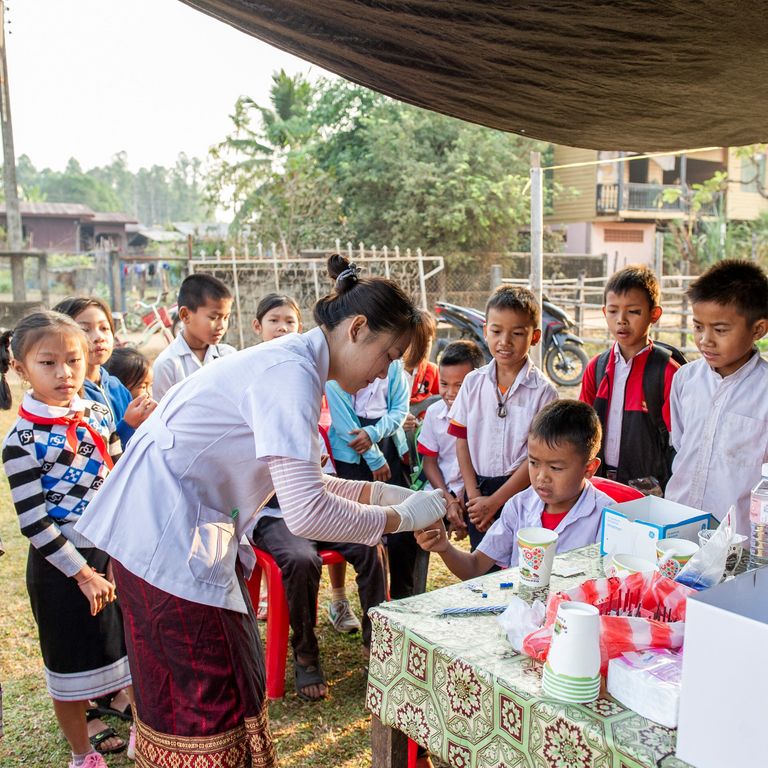 Infectious Diseases of Poverty
Swiss TPH has a longstanding experience in research into poverty-related diseases such as malaria, tuberculosis or HIV/AIDS. It is essential to understand host-pathogen interactions, transmission dynamics but also socio-ecological influences to improve the health situation of affected people. Specialists at Swiss TPH pursue numerous projects to gain a deeper insight in the complexity of diseases such as sleeping sickness, parasitic worm infections or viral infections.
From Bench to Bedside to Field
Knowledge gained through research on parasites and disease transmission is used to develop new drugs, therapies and vaccines. Experts at Swiss TPH contribute to the clinical development of such new tools against poverty-related diseases. We have experience in planning, implementing and monitoring clinical trials especially in low-income countries. Application and intervention services round off our portfolio.