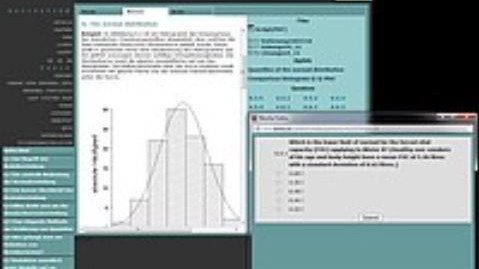 The Biostatistics unit engages in collaborative, basic and applied statistical research in the fields of epidemiology, parasitology and infection biology. Primary areas of applications involve malaria, anaemia, neglected diseases, HIV, mortality, cancer and environmental epidemiology. Research is mainly funded by Swiss National Foundation (SNSF), Bill and Melinda Gates Foundation (BMGF) and a European research Council (ERC) Advance Grant.
Major areas of methodological research
Spatio-temporal modelling for disease burden estimation and surveillance
Diagnostic error evaluation
Cohort data modelling
Exposure modelling
Causal inference
Meta analysis
Bayesian computation
Services
The unit leads Swiss TPH's scientific support services. This service is provided in collaboration with the Public Health Computing group and includes consulting for study design, data management support, statistical analysis, consulting in the fields of biomathematics and bioinformatics, and software development. Clients come from within Swiss TPH and externally. Read more about our Data Services

The unit is also heavily engaged in teaching Statistics and Epidemiology to medical undergraduates, MSc students and PhD students, both in curricular courses of the University of Basel and in external courses. The Unit is involved in Swiss Master of Public Health Programme, European Course in Tropical Epidemiology and Postgraduate Programme for University Professionals in Insurance Medicine.
Statistics and Epidemiology Teaching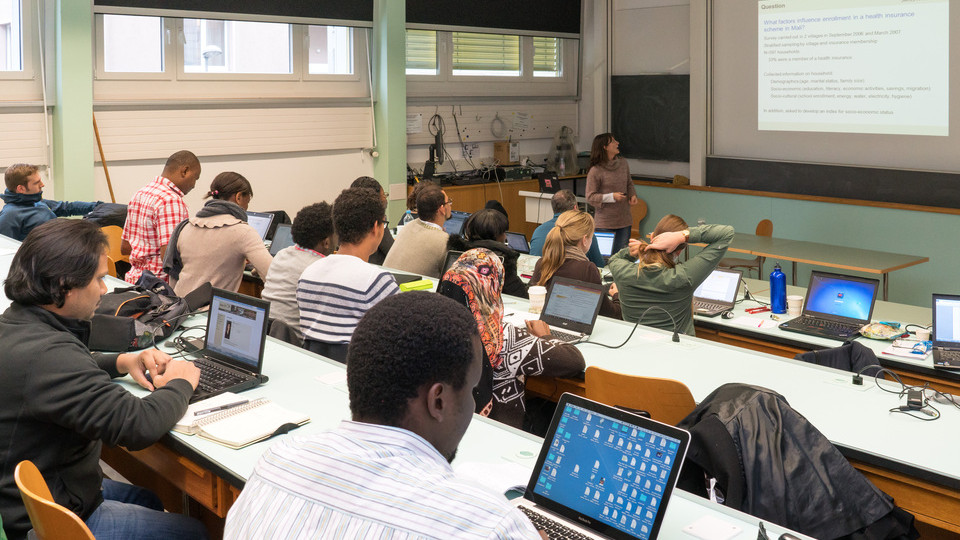 Statistics and epidemiology teaching is provided within the programs of the University of Basel. Within this program we organise the following courses:
Adebayo-Ojo T.C, Wichmann J, Arowosegbe O.O, Probst-Hensch N, Schindler C, Künzli N. A new global air quality health index based on the WHO air quality guideline values with application in Cape Town. Int J Public Health. 2023;68:1606349. DOI: 10.3389/ijph.2023.1606349
Beloconi A et al. Malaria, climate variability, and interventions: modelling transmission dynamics. Sci Rep. 2023;13(1):7367. DOI: 10.1038/s41598-023-33868-8
Beloconi A, Vounatsou P. Long-term air pollution exposure and COVID-19 case-severity: an analysis of individual-level data from Switzerland. Environ Res. 2023;216(Pt 1):114481. DOI: 10.1016/j.envres.2022.114481
Beloconi A, Vounatsou P. Revised EU and WHO air quality thresholds: where does Europe stand?. Atmos Environ (1994). 2023;314:120110. DOI: 10.1016/j.atmosenv.2023.120110
Bühler J.L et al. The association between apparent temperature and hospital admissions for cardiovascular disease in Limpopo province, South Africa. Int J Environ Res Public Health. 2023;20(1):116. DOI: 10.3390/ijerph20010116