Group | Helminths and Health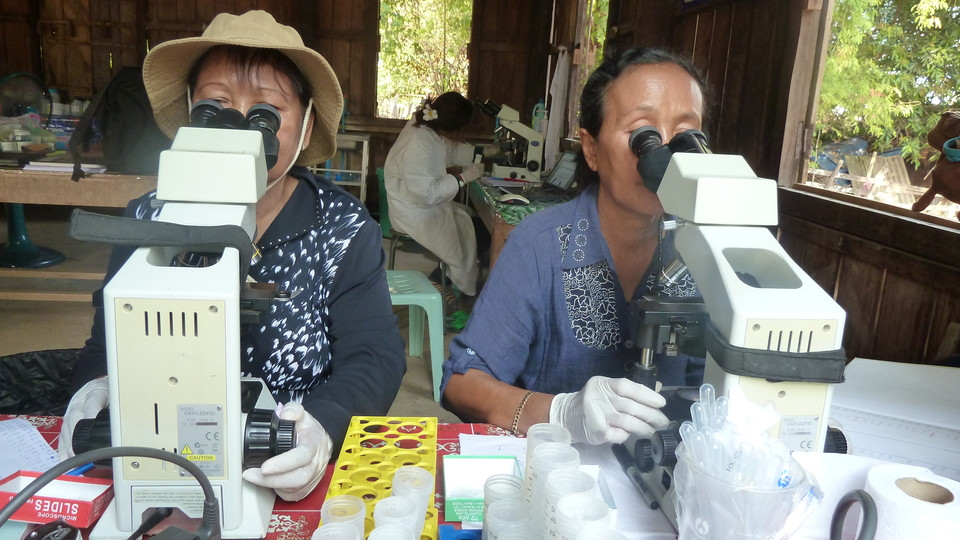 Schistosomiasis on Zanzibar
On the Zanzibar islands (Unguja and Pemba) belonging to the United Republic of Tanzania in East Africa, our research focuses on transdisciplinary intervention approaches that can contribute to the interruption of urogenital schistosomiasis transmission on Zanzibar. In addition preventive chemotherapy, we explore the impact of snail control and novel behavior change approaches. We also collaborate with other international institutions on the development and evaluation of new diagnostic tests for urogenital schistosomiasis. Read more about the project
Liver Fluke in Siberia
In rural Siberia, Russian Federation, the liver fluke (Opisthorchis felineus) has been neglected for several decades. We contribute to the clarification of the epidemiology and infection and morbidity burden in Siberia, Russian Federation.
Helminth infections are a group of neglected tropical diseases with a high impact on human health. The aim of this research group is to understand the diversity of parasitic helminths, their epidemiology and their impact on health at individual and population levels and to design and evaluate adequate control strategies. The group has developed a special interest and expertise in helminthiases of Southeast Asian, East-Africa and Siberia (Russian Federation).
Helminth Infections in Southeast Asia
Southeast Asia with Laos and Cambodia is of particular interest due to its unique socio-cultural and eco-epidemiological environment in the Mekong sub-region. Mekong schistosomiasis (Schistosoma mekongi), liver fluke (Opisthorchis viverrini), threadworm (Strongyloides stercoralis) and co-infections with soil-transmitted helminths are highly prevalent and lead frequently to polyparasitism and to liver and intestinal morbidity. With a collaborative research approach we assess the contribution of helminth infections to overall infection and morbidity burden.
Coffeng L.E et al. A general framework to support cost-efficient fecal egg count methods and study design choices for large-scale STH deworming programs-monitoring of therapeutic drug efficacy as a case study. PLoS Negl Trop Dis. 2023;17(5):e0011071. DOI: 10.1371/journal.pntd.0011071
Trippler L et al. The long road to schistosomiasis elimination in Zanzibar: a systematic review covering 100 years of research, interventions and control milestones. Adv Parasitol. 2023;122:71-191. DOI: 10.1016/bs.apar.2023.06.001
De Rosa E et al. A descriptive qualitative case study of the experiences, perceptions, and attitudes of pregnant women on Unguja island, Zanzibar, towards antischistosomal treatment. Acta Trop. 2022;225:106143. DOI: 10.1016/j.actatropica.2021.106143
Hoekstra P.T et al. Limited efficacy of repeated praziquantel treatment in Schistosoma mansoni infections as revealed by highly accurate diagnostics, PCR and UCP-LF CAA (RePST trial). PLoS Negl Trop Dis. 2022;16(12):e0011008. DOI: 10.1371/journal.pntd.0011008
Pennance T et al. Transmission and diversity of Schistosoma haematobium and S. bovis and their freshwater intermediate snail hosts Bulinus globosus and B. nasutus in the Zanzibar Archipelago, United Republic of Tanzania. PLoS Negl Trop Dis. 2022;16(7):e0010585. DOI: 10.1371/journal.pntd.0010585