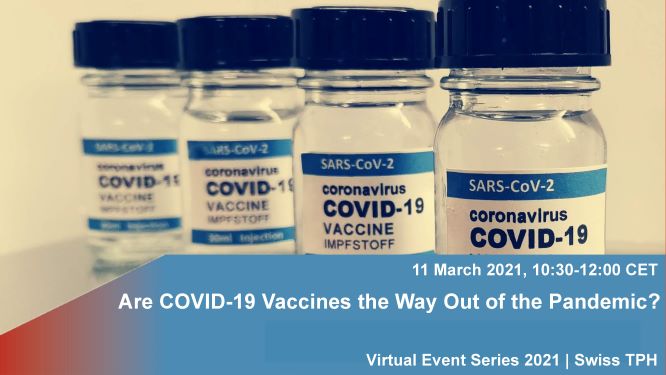 Virtual Event Series
COVID-19 vaccines are currently the most heavily discussed topic. In this virtual session on 11 March we will review the basics behind it all: immunology and the differences between the presently available COVID-19 vaccines, efficacy data from clinical trials, ways to reach 'herd immunity,' the situation in low- and middle-income countries, and the perfect vaccine of the future.
Register now
Swiss TPH Symposium: Global Health in the 21st Century
Though much progress has been made in improving global health, many new obstacles have emerged. Join the Swiss TPH Virtual Symposium 2021 to discuss on the challenges and opportunities ahead, what cutting-edge research has to offer, and case studies from around the world.
Register now
Swiss TPH organises regular seminar series on Advances in Infection Biology, Epidemiology and Global Public Health. All interested participants are welcome.