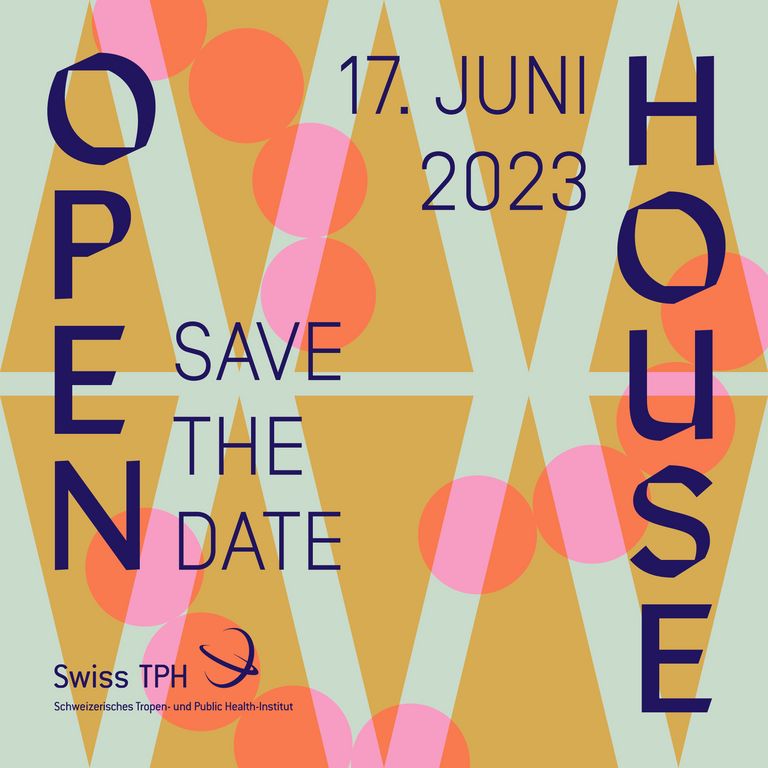 Open House
Come and visit us at the new Swiss TPH!
Are you curious to take a look inside the new headquarters of the Swiss Tropical and Public Health Institute (Swiss TPH)? Would you like to know more about how we improve people's health in the region of Basel and around the world? Then join us at our Open House on Saturday, 17 June 2023 from 10am to 4pm!
Come visit our new building "Belo Horizonte" to learn more about the work of our 900 staff and students by taking part in fascinating activities and lectures, interactive workshops and games for all ages.
Do you want to learn more about how malaria is transmitted?
Are you curious how the environment and your lifestyle affect your health?
Do you wonder if our society is prepared for future pandemics?
Our scientists and experts will take you on a journey through the world of global health to answer these questions and more, providing a unique insight into infectious diseases such as COVID-19, non-communicable diseases like diabetes, as well as exploring topics such as the impact of climate change on health.
Exciting activities, interactive workshops and more
Become a scientist for a day and join us in the lab for surprising experiments.
Discover parasites under the microscope and fight diseases transmitted by the deadliest animal of all: the mosquito.
Malaria, rabies, yellow fever and more: prepare for your future travel adventures
Take a stroll through our new building and experience cutting-edge laboratories and our collaborative workspace.
Travel back in time with us as we celebrate 80 years of Swiss TPH and explore our Basel roots and our impact in science, education and global health.
Be sure to explore the options at the many food trucks before enjoying a musical performance, watching a movie at our cinema, walking with camels or taking part in one of the exciting activities that offer a glimpse into the world of global health.
We look forward to welcoming you to Swiss TPH!

{"locations":{"0":{"title":"Swiss TPH, Kreuzstrasse 2, 4123 Allschwil","description":"<p><\/p>","latitude":"47.55979","longitude":"7.55064","projects":{}}}}
Selected projects at this location: