Unit | Clinical Operations
Over 20 Years' Experience as Clinical Trials Service Provider
Swiss TPH has extensive expertise in clinical trial service provision, with a successful track record of operating and facilitating research in resource-constraint settings for over 20 years. We understand the barriers to conducting clinical trials in difficult settings and offer strategic, customised solutions with a high level of flexibility. We appreciate the intricacies of strategic planning in these settings and aim to deliver the highest quality data for clinical trials tailored to each unique project.
We do this through:
Local know-how of regional context
Understanding the patient pathway in various settings
Academic and scientific innovation
Clinical expertise and management
Global network of partners and collaborators
We propose study designs and monitoring solutions to promote evidence-based practices that lead to meaningful, sustainable and effective outputs. By working with healthcare providers in an open, transparent manner, we enrich our local understanding and thus enhance the quality to deliver customer-focused clinical trials.
Our Philosophy
Access to effective, evidence-based medicine is a fundamental right, not a privilege.
Promoting evidence-based medicine and conducting clinical research requires customised and optimised solutions with a fully integrated, robust quality system at each level – starting at the earliest development stages through to final implementation. Provision of the highest quality and data integrity will allow the downstream use of collected data for the evaluation of drugs, diagnostics and vaccines, ultimately enabling FDA or EMA accreditation of successful candidates, support evidence-based medicine practices and contribute to national and international disease management guidelines. Our dedicated team is committed to these principles.
Our Team
We are a global, experienced, multidisciplinary, multilingual team comprised of scientists, clinicians, and experienced medical and administrative staff. Through our combined clinical, research and local expertise with long-standing partnerships in an extensive global network of regional collaborators, we aim to deliver the highest-quality consumer-focused clinical trial results.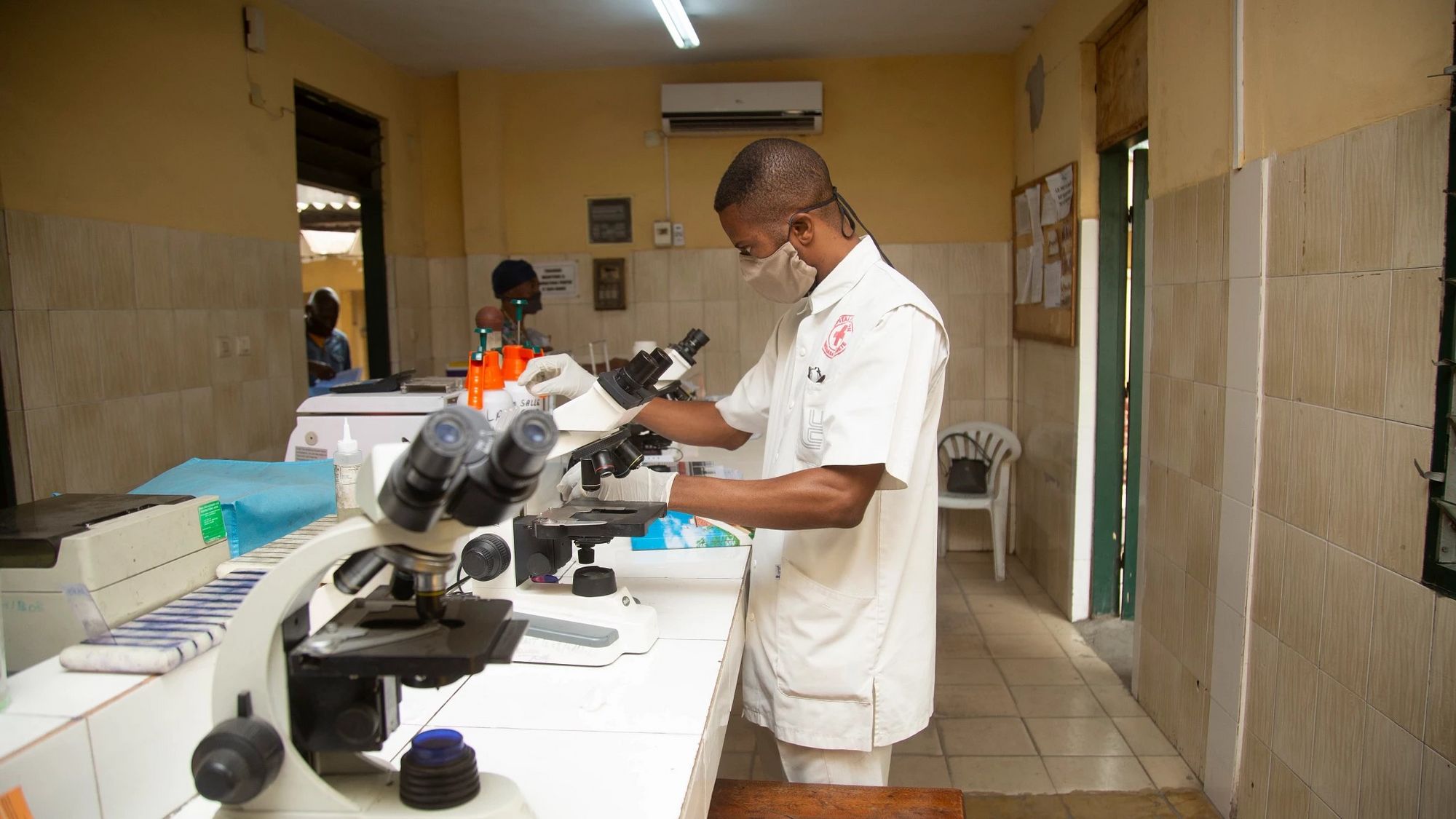 The ANTICOV study aims to identify one or two treatments that could be used to treat mild and moderate cases of COVID-19, to stop the disease from getting more serious. The goal of the study is to find a treatment to help avoid mass hospitalizations in African health systems with limited intensive care facilities. If successful, it will also have important implications for other regions. Read more about ANTICOV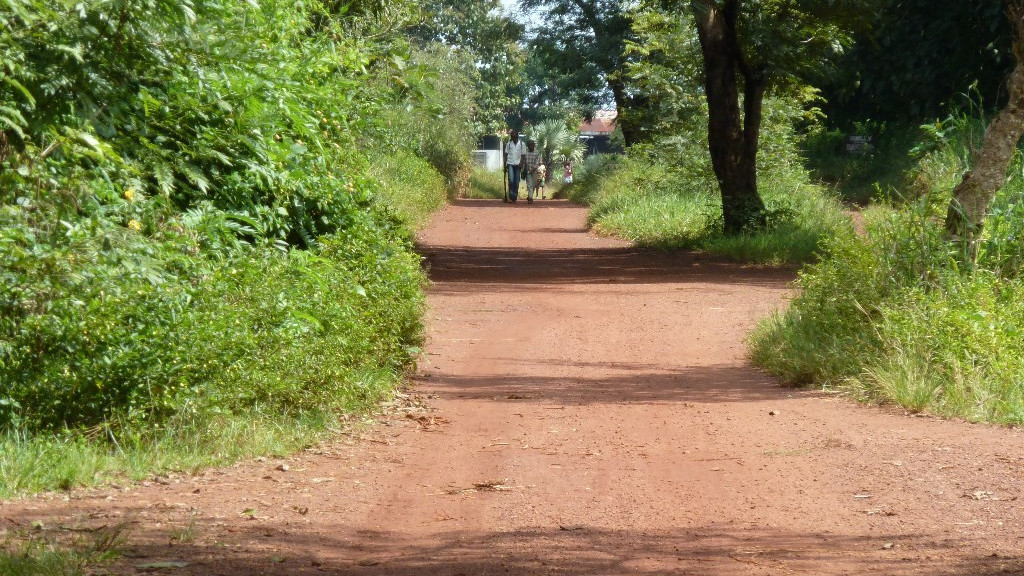 Fexinidazole against African Human Trypanosomiasis
Human Africa Trypanosomiasis is a life-threatening neglected disease. To date nifurtimox-eflornithine combined therapy (NECT) is the Standard Treatment for late-stage HAT. Nevertheless, NECT is still far from ideal given the environment in which HAT patients live. There is an urgent need to develop less toxic and easier-to-use products. One promising agent is Fexinidazole. Read more about the project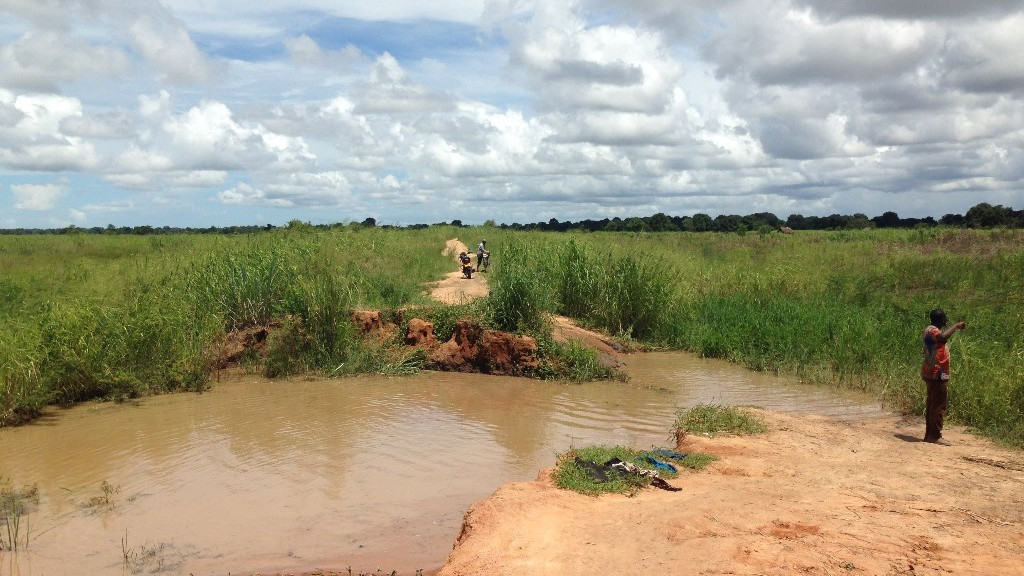 Pediatric Praziquantel Formulation for Treating Schistosomiasis
Schistosomes, parasitic blood flukes, cause the chronic disaese schistosomiasis. Today, the gold standard of treatment is praziquantel which is only suitable for adults and school-aged children. Thus, a palliative, effective and safe praziquantel formulation to treat young children is absolutely required. To reach this aim, the Pediatric Praziquantel Consortium was founded in 2012. More information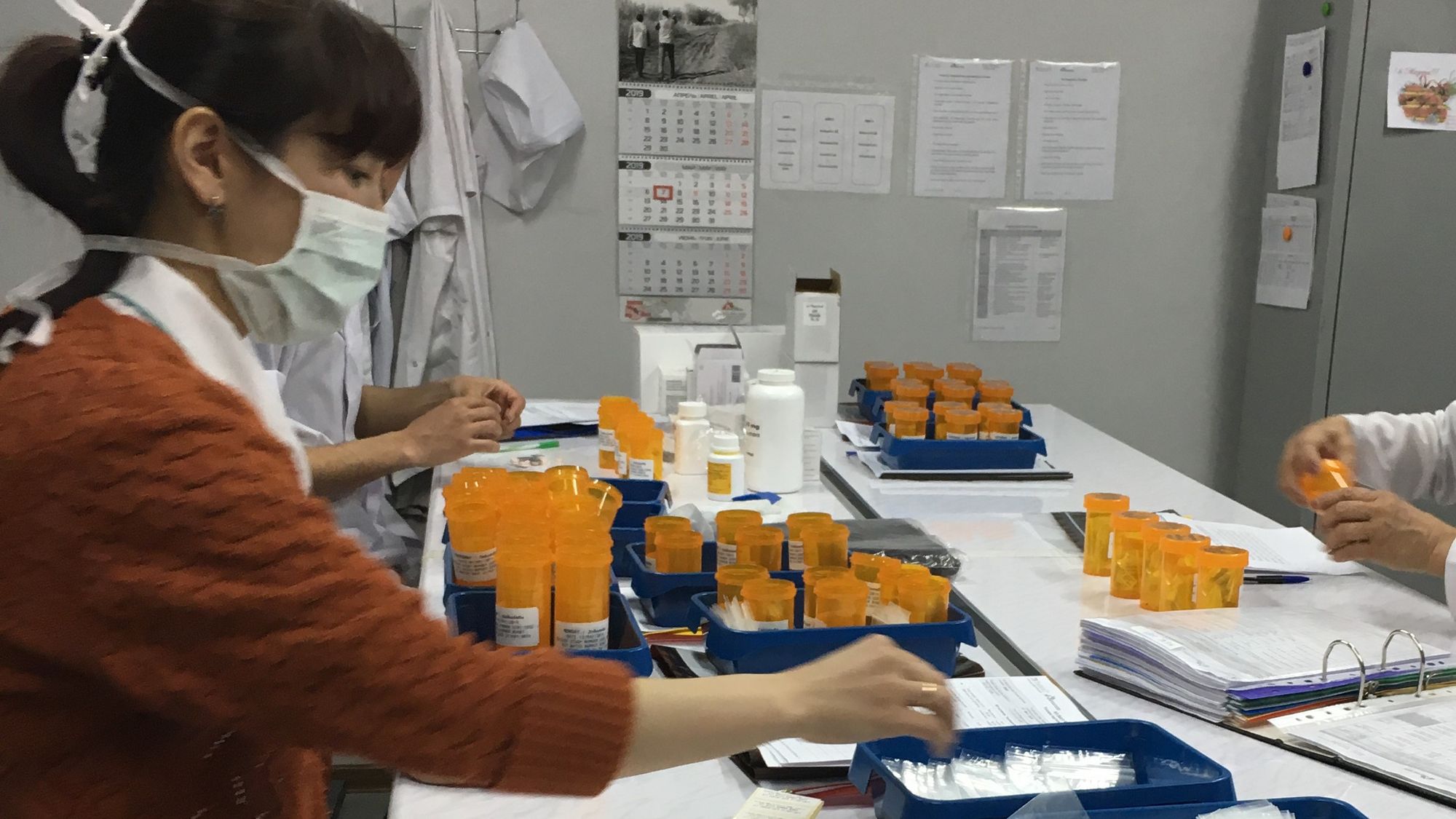 Treatment of Multidrug-Resistant Tuberculosis
Tuberculosis is one of the most deadly infectious diseases in the world. Treatment is complex especially in case of multidrug-resistant tuberculosis. Particularly patients in low-resource countries often lack access or do not complete treatment regimen. TB PRACTECAL is a pioneering new clinical trial aiming to find a radically improved course of treatment for drug-resistant tuberculosis. Read more about the project
Our Study Sites
{"locations":{"0":{"title":"Ifakara Health Institute, Ifakara, Tanzania","description":"<p>Ifakara Health Institute<br \/>Off Mlabani Passage<br \/>P. O. Box 53<br \/>Ifakara<br \/>Tanzania<\/p>","latitude":"-8.146210","longitude":"36.682920","projects":{}},"1":{"title":"Centre Suisse de Recherches Scientifique CSRS, Abidjan, C\u00f4te d'Ivoire","description":"<p><a href=\"http:\/\/www.csrs.ci\" class=\"external-link-new-window\" title=\"Opens external link in new window\" data-htmlarea-external=\"1\">http:\/\/www.csrs.ci<\/a><\/p>","latitude":"5.318700","longitude":"-4.136570","projects":{}},"2":{"title":"Central African Republic, Batangafo","description":"<p><a href=\"https:\/\/www.google.ch\/maps\/place\/Batangafo,+Zentralafrikanische+Republik\/@7.0179457,18.0433761,8.85z\/data=!4m2!3m1!1s0x10c4b17bc46b1e53:0x5ce770840916fa61\">https:\/\/www.google.ch\/maps\/place\/Batangafo,+Zentralafrikanische+Republik\/@7.0179457,18.0433761,8.85z\/data=!4m2!3m1!1s0x10c4b17bc46b1e53:0x5ce770840916fa61<\/a><\/p>","latitude":"7.017946","longitude":"18.043376","projects":{}},"3":{"title":"Tanzania, Bagamoyo Kingpin Site","description":"<p><\/p>","latitude":"-6.425580","longitude":"38.894810","projects":{}},"4":{"title":"Switzerland, H\u00f4pitaux Universitaires de Gen\u00e8ve (HUG)","description":"<p><\/p>","latitude":"46.193880","longitude":"6.148950","projects":{}},"5":{"title":"H\u00f4pitaux Universitaires de Gen\u00e8ve (HUG)","description":"<p><\/p>","latitude":"46.193880","longitude":"6.148950","projects":{}},"6":{"title":"Switzerland, Centre hospitalier universitaire vaudois (CHUV)","description":"<p><\/p>","latitude":"46.525770","longitude":"6.645570","projects":{}},"7":{"title":"Switzerland, Universit\u00e4tsspital Basel","description":"<p><\/p>","latitude":"47.562468","longitude":"7.581013","projects":{}},"8":{"title":"Switzerland, Institute of Social and Preventive Medicine (ISPM), Bern","description":"<p><\/p>","latitude":"46.949610","longitude":"7.429240","projects":{}},"9":{"title":"Switzerland, Zentrum f\u00fcr Reisemedizin - Universit\u00e4t Z\u00fcrich","description":"<p><\/p>","latitude":"47.376050","longitude":"8.545450","projects":{}},"10":{"title":"Tanzania, Bagamoyo Research and Training Centre","description":"<p><\/p>","latitude":"-6.437426","longitude":"38.905592","projects":{}},"11":{"title":"Tanzania, Ikwiriri Health Centre","description":"<p><\/p>","latitude":"-7.947320","longitude":"38.982090","projects":{}},"12":{"title":"Tanzania, Ifakara Health Institute - Dar es Salaam","description":"<p><\/p>","latitude":"-6.761310","longitude":"39.253800","projects":{}},"13":{"title":"Tanzania, District Hospital Bagamoyo","description":"<p><\/p>","latitude":"-6.435750","longitude":"38.902720","projects":{}},"14":{"title":"DRC, Centre Hospitalier du Mont-Amba","description":"<p><\/p>","latitude":"-4.410796","longitude":"15.301848","projects":{}},"15":{"title":"DRC, Dingila","description":"<p><\/p>","latitude":"3.648512","longitude":"26.040473","projects":{}},"16":{"title":"DRC, Bagata","description":"<p><\/p>","latitude":"-3.725471","longitude":"17.939000","projects":{}},"17":{"title":"DRC, Dipumba Hospital Mbuji Mayi","description":"<p><\/p>","latitude":"-6.055623","longitude":"23.529210","projects":{}},"18":{"title":"DRC, Isangi","description":"<p><\/p>","latitude":"0.779969","longitude":"24.248002","projects":{}},"19":{"title":"DRC, Masi Manimba","description":"<p><\/p>","latitude":"-4.7701841","longitude":"17.860807","projects":{}},"20":{"title":"DRC, Mushie","description":"<p><\/p>","latitude":"-3.014741","longitude":"16.9044398","projects":{}},"21":{"title":"DRC, Vanga Evangelical Hospital","description":"<p><\/p>","latitude":"-4.416078","longitude":"18.431483","projects":{}},"22":{"title":"DRC, Tshibila","description":"<p><\/p>","latitude":"-6.060840","longitude":"23.797570","projects":{}},"23":{"title":"DRC, Katanda","description":"<p><\/p>","latitude":"-6.332171","longitude":"23.888483","projects":{}},"24":{"title":"DRC, Gandajika","description":"<p><\/p>","latitude":"-6.730930","longitude":"23.949380","projects":{}},"25":{"title":"DRC, Bandundu","description":"<p><\/p>","latitude":"-3.3196556","longitude":"17.3634989","projects":{}},"26":{"title":"DRC, Kikongo","description":"<p>Hier kann ich einen Text platzieren.<\/p><p>Oder auch einen Link zu einem <a href=\"http:\/\/www.swisstph.ch\" class=\"external-link-new-window\" title=\"Opens external link in new window\" data-htmlarea-external=\"1\">Ding<\/a>.<\/p>","latitude":"-2.713123","longitude":"32.893538","projects":{}},"27":{"title":"DRC, Trypanosomiasis Treatment Center Maluku","description":"<p><\/p>","latitude":"-4.049440","longitude":"15.570600","projects":{}},"28":{"title":"DRC, Nkayi","description":"<p><\/p>","latitude":"-3.763181","longitude":"9.412080","projects":{}},"29":{"title":"DRC, Kwamouth","description":"<p><\/p>","latitude":"-3.180538","longitude":"16.195823","projects":{}},"30":{"title":"Malawi, Rumphi District Hospital","description":"<p><\/p>","latitude":"-11.014750","longitude":"33.848812","projects":{}},"31":{"title":"Malawi, Queen Elisabeth Hospital, Blantyre","description":"<p><\/p>","latitude":"-15.798450","longitude":"35.017880","projects":{}},"32":{"title":"Uganda, Lwala","description":"<p><\/p>","latitude":"1.855787","longitude":"33.102087","projects":{}},"33":{"title":"Uganda, St. Francis Hospital, Nsambya, Kampala","description":"<p><\/p>","latitude":"0.301640","longitude":"32.585970","projects":{}},"34":{"title":"Central African Republic, Batangafo","description":"<p><\/p>","latitude":"7.299787","longitude":"18.273423","projects":{}},"35":{"title":"C\u00f4te d'Ivoire, Man","description":"<p><\/p>","latitude":"7.404977","longitude":"-7.551238","projects":{}},"36":{"title":"C\u00f4te d'Ivoire, Azagui\u00e9","description":"<p><\/p>","latitude":"5.630506","longitude":"-4.090734","projects":{}},"37":{"title":"C\u00f4te d'Ivoire, Grand Mori\u00e9","description":"<p><\/p>","latitude":"5.976850","longitude":"-4.150987","projects":{}},"38":{"title":"C\u00f4te d'Ivoire, Rubino","description":"<p><\/p>","latitude":"6.065982","longitude":"-4.592769","projects":{}},"39":{"title":"C\u00f4te d'Ivoire, Aboud\u00e9","description":"<p><\/p>","latitude":"5.897349","longitude":"-4.578381","projects":{}},"40":{"title":"Equatorial Guinea, La Paz Medical Center, Malabo","description":"<p><\/p>","latitude":"3.749570","longitude":"8.776450","projects":{}},"41":{"title":"Uzbekistan, Tashkent","description":"<p><\/p>","latitude":"41.282513","longitude":"69.139282","projects":{}},"42":{"title":"Uzbekistan, Nukus","description":"<p><\/p>","latitude":"43.211627","longitude":"54.694363","projects":{}},"43":{"title":"Swaziland, Manzini","description":"<p><\/p>","latitude":"-26.525648","longitude":"30.689593","projects":{}},"44":{"title":"Swaziland, Mankayane","description":"<p><\/p>","latitude":"-26.679180","longitude":"31.048143","projects":{}},"45":{"title":"South Africa, Ekurhuleni district Johannesburg South","description":"<p><\/p>","latitude":"-26.171453","longitude":"27.899938","projects":{}},"46":{"title":"Angola, Uige","description":"<p><\/p>","latitude":"-7.611210","longitude":"15.038824","projects":{}},"47":{"title":"Angola, Trypanosomiasis Reference Center, Viana","description":"<p><\/p>","latitude":"-8.899172","longitude":"13.333346","projects":{}},"48":{"title":"South Sudan, Yei","description":"<p><\/p>","latitude":"4.090734","longitude":"30.641571","projects":{}},"49":{"title":"Gabon, Centre Hospitalier de Libreville","description":"<p><\/p>","latitude":"0.381266","longitude":"9.419691","projects":{}},"50":{"title":"Gabon, Albert Schweitzer Hospital, Lambar\u00e9n\u00e9","description":"<p><\/p>","latitude":"-0.700361","longitude":"10.235267","projects":{}},"51":{"title":"India, Malaria Research Centre, Rourkela","description":"<p><\/p>","latitude":"22.214609","longitude":"84.814814","projects":{}},"52":{"title":"Thailand, Mahidol University, Bangkok","description":"<p><\/p>","latitude":"13.794779","longitude":"100.321280","projects":{}},"53":{"title":"Germany, Heidelberg","description":"<p><\/p>","latitude":"49.405644","longitude":"8.543530","projects":{}},"54":{"title":"Germany, Munich","description":"<p><\/p>","latitude":"48.126400","longitude":"11.416462","projects":{}},"55":{"title":"Germany, Berlin","description":"<p><\/p>","latitude":"52.507211","longitude":"13.144956","projects":{}},"56":{"title":"Germany, D\u00fcsseldorf","description":"<p><\/p>","latitude":"51.238371","longitude":"6.674267","projects":{}},"57":{"title":"Germany, Hamburg","description":"<p><\/p>","latitude":"53.558245","longitude":"9.647642","projects":{}},"58":{"title":"Germany, W\u00fcrzburg","description":"<p><\/p>","latitude":"49.778052","longitude":"9.872989","projects":{}}}}
Selected projects at this location:
Mäser P et al. Key contributions by the Swiss Tropical and Public Health Institute towards new and better drugs for tropical diseases. Chimia. 2023;77(9):593-606. DOI: 10.2533/chimia.2023.593
Mesu V.K.B.K et al. Efficacy and safety of acoziborole in patients with human African trypanosomiasis caused by Trypanosoma brucei gambiense: a multicentre, open-label, single-arm, phase 2/3 trial. Lancet Infect Dis. 2023;23(4):463-470. DOI: 10.1016/S1473-3099(22)00660-0
N'Goran E.K et al. Efficacy, safety, and palatability of arpraziquantel (L-praziquantel) orodispersible tablets in children aged 3 months to 6 years infected with Schistosoma in Côte d'Ivoire and Kenya: an open-label, partly randomised, phase 3 trial. Lancet Infect Dis. 2023;23(7):867-876. DOI: 10.1016/S1473-3099(23)00048-8
Nebie E.I et al. Opportunities and challenges for decentralised clinical trials in sub-Saharan Africa: a qualitative study. BMJ Open. 2023;13(9):e075903. DOI: 10.1136/bmjopen-2023-075903
Bernhard S, Kaiser M, Burri C, Mäser P. Fexinidazole for human African trypanosomiasis, the fruit of a successful public-private partnership. Diseases. 2022;10(4):90. DOI: 10.3390/diseases10040090