Human Resources Development
Human Resources Development
Swiss TPH supports a wide variety of activities in the context of the Health Workforce 2030 agenda. These include: strengthening district health management; facilitating strategic human resources planning, and quantifying health worker migration and brain-drain. We conduct training needs assessments; develop locally adapted training courses, strengthen clinical skills development, estimate health workforce requirements, and shape medical education reforms.
Guiding principles
When it comes to health workforce issues, Swiss TPH operates at the complex intersection between Ministries of Health, Civil Service, Labour, Decentralisation, Finance and Higher Education, as well as with the faith-based and private sector. The unit has extensive knowledge on the topics of health worker motivation, performance, incentives, retention and job satisfaction. We always apply a gender-sensitive lens, and pay attention to health worker rights on one hand and professional and ethical codes of conduct on the other.
Promoting Clinical Skills in Eastern Europe and Central Asia
Graduate medical education for doctors and nurses is increasingly focused on achieving competency in clinical skills and diagnostic reasoning, emphasising approaches that enhance patient safety and the quality of care. To learn and improve technical, psychomotor and interpersonal skills, repeated practice and simulation is needed. In a variety of contexts including Tajikistan, Moldova, Romania and the Ukraine support has/continues to be provided to promote the integration of clinical skills in undergraduate and speciality training of doctors, nurses and auxiliary staff.
Continuous Medical Education
Swiss TPH supports the design and implementation of sustainable continuing medical education and learning systems for various cadre of health workers. For example, in Tajikistan and Albania in the frame of the Medical Education Reform Project the concept of "Peer Review Groups" have been established and validated. Family doctors and family nurses meet on a monthly basis to discuss a problem that has arisen in the everyday practice. One member facilitates the sessions according to a given format and another prepares an input on the topic. A guided discussion ensues. At the end the session is evaluated according to whether it was evidence-based and participatory.
Management Training
A further, important aspect of our work consists of enhancing the management skills of managers of PHC services at district level. We have designed health management courses in collaboration with local partner institutions including the Department of Public Health at the University of Tirana, Albania, and the Post-Graduate Medical Institute in Tajikistan. Typically these are courses of up to two years comprising some 10-15 week long modules that link theory and practice, and combine distance and face-to-face learning.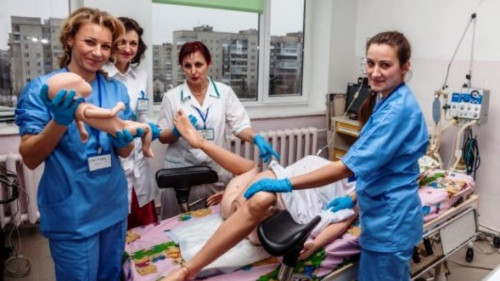 Reforming Medical Education Project in Tajikistan
Swiss TPH has made substantial contributions to consolidate the concept of family medicine in Tajikistan on behalf of the Swiss Agency for Development and Cooperation for over a decade. This includes strengthening undergraduate education of medical and nursing students, especially through the promotion of clinical skills and improved learning methodologies. The project supports the preparation of placements for year 6 medical students and the clinical staff who mentor them. Clinical skills laboratories have been established at the Tajik State Medical University and two nursing colleges in Dushanbe and Kulob. Improvements in the learning environment are being assessed overtime using the Dundee Ready Education Environment Measure (DREEM) methodology.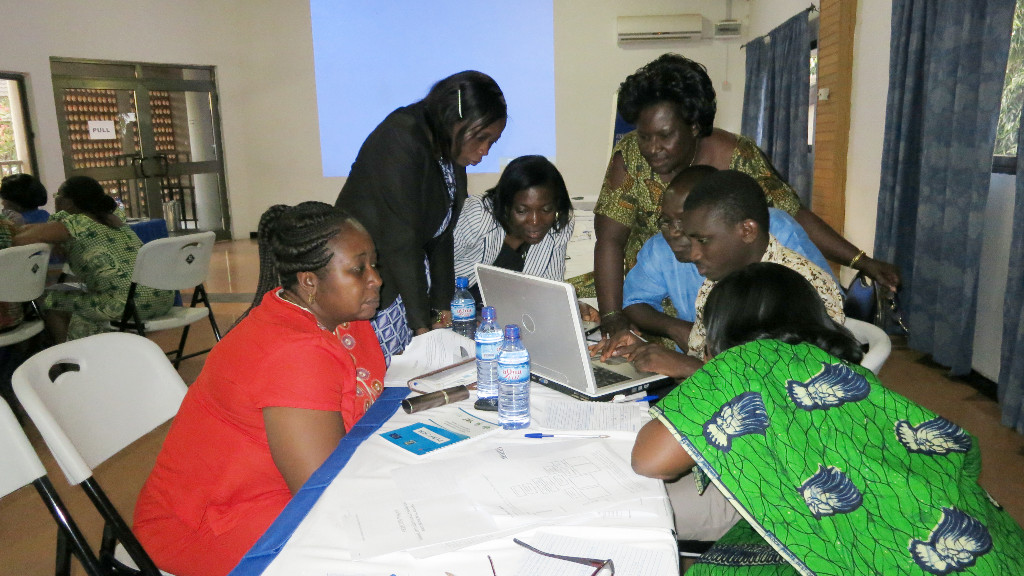 Supporting Decentralized Management to Improve Health Workforce Performance
PERFORM2scale 2017-2022 builds on the first PERFORM project 2011-2015 and is funded by the European Union. It introduced an Action Research approach to equip health managers in selected districts in Ghana, Tanzania and Uganda with the skills and tools to analyse their health workforce situation and better understand the systemic factors at play. This allowed them to develop, implement and monitor a locally adapted set of response strategies to improve the performance of the existing workforce and, by extension, to strengthen service delivery.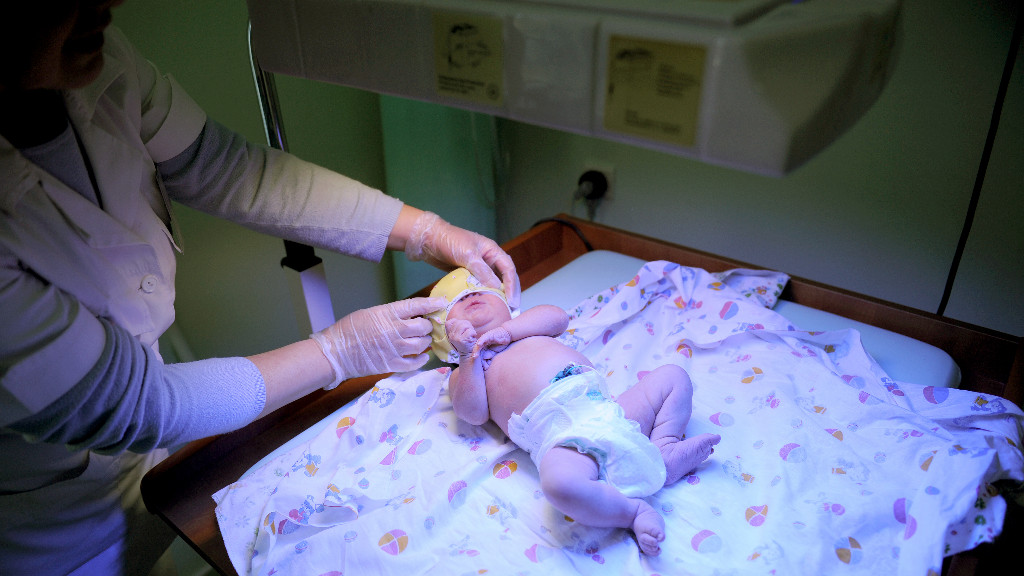 Modernizing Moldova's Perinatology and Paediatric Services
In Moldova, Swiss TPH managed and implemented activities for two simulation centres, one for health professionals at the Institute of Mother and Child (IMSP Institutul Mamei şi Copilului), within the framework of the "Modernizing Moldovan Perinatology System" project, and the other at the Nicolae Testemiţanu State University of Medicine and Pharmacy, within the framework of the Regionalization of the Paediatric Emergency and Intensive Care Medical Services System (REPEMOL) project. The projects were funded by the Swiss Agency for Development Cooperation between 2006-2014.
Project Sites
{"locations":{"0":{"title":"Afghanistan, Kabul","description":"<p><\/p>","latitude":"34.5539509","longitude":"68.9168545","projects":{"0":{"uid":53,"title":"Implementation of ALMANACH in the ICRC","detailUrl":"https:\/\/www.swisstph.ch\/en\/projects\/project-detail\/projectdetail-action\/detail\/projectdetail-controller\/Projects\/project\/implementation-of-almanach-in-the-icrc\/"}}},"1":{"title":"Albania, Qark Diber","description":"<p><\/p>","latitude":"41.6837288","longitude":"20.4219532","projects":{"0":{"uid":276,"title":"Health for All Programme, Albania","detailUrl":"https:\/\/www.swisstph.ch\/en\/projects\/project-detail\/projectdetail-action\/detail\/projectdetail-controller\/Projects\/project\/health-for-all-programme-albania\/"}}},"2":{"title":"Albania, Qark Fier","description":"<p><\/p>","latitude":"40.7266459","longitude":"19.54383","projects":{"0":{"uid":276,"title":"Health for All Programme, Albania","detailUrl":"https:\/\/www.swisstph.ch\/en\/projects\/project-detail\/projectdetail-action\/detail\/projectdetail-controller\/Projects\/project\/health-for-all-programme-albania\/"}}},"3":{"title":"Bogota","description":"<p><\/p>","latitude":"","longitude":"","projects":{"0":{"uid":351,"title":"Delivering an integrated decision analysis, monitoring & evaluation infrastructure to support more effective and responsive child and youth mental health systems","detailUrl":"https:\/\/www.swisstph.ch\/en\/projects\/project-detail\/projectdetail-action\/detail\/projectdetail-controller\/Projects\/project\/delivering-an-integrated-decision-analysis-monitoring-evaluation-infrastructure-to-support-more-e\/"}}},"4":{"title":"Bundesamt f\u00fcr Gesundheit, Bern-Liebefeld, Switzerland","description":"<p><\/p>","latitude":"46.9299146","longitude":"7.4190876","projects":{"0":{"uid":93,"title":"TB - Delay and TB-Knowledge Study","detailUrl":"https:\/\/www.swisstph.ch\/en\/projects\/project-detail\/projectdetail-action\/detail\/projectdetail-controller\/Projects\/project\/tb-delay-and-tb-knowledge-study\/"}}},"5":{"title":"Burundi, Bujumbura","description":"<p><\/p>","latitude":"-3.3679295","longitude":"29.3327213","projects":{"0":{"uid":182,"title":"Health Systems Support Project in the Great Lakes Region: Rwanda and Burundi","detailUrl":"https:\/\/www.swisstph.ch\/en\/projects\/project-detail\/projectdetail-action\/detail\/projectdetail-controller\/Projects\/project\/health-systems-support-project-in-the-great-lakes-region-rwanda-and-burundi\/"}}},"6":{"title":"Butha-Buthe district","description":"<p><\/p>","latitude":"","longitude":"","projects":{"0":{"uid":337,"title":"VIBRA trial (GET ON project) \u2013 Effect of village-based refill of ART following home-based same-day ART initiation vs clinic-based ART refill on viral suppression among individuals living with HIV: a cluster-randomized clinical trial in rural Lesotho","detailUrl":"https:\/\/www.swisstph.ch\/en\/projects\/project-detail\/projectdetail-action\/detail\/projectdetail-controller\/Projects\/project\/vibra-trial-get-on-project-effect-of-village-based-refill-of-art-following-home-based-same-day-a\/"}}},"7":{"title":"Butha-Buthe district (10 clinics)","description":"<p><\/p>","latitude":"","longitude":"","projects":{"0":{"uid":335,"title":"Peer-Educator-coordinated vs nurse-coordinated ART refill for adolescents and young adults living with HIV in Lesotho \u2013 a cluster randomized clinical trial","detailUrl":"https:\/\/www.swisstph.ch\/en\/projects\/project-detail\/projectdetail-action\/detail\/projectdetail-controller\/Projects\/project\/peer-educator-coordinated-vs-nurse-coordinated-art-refill-for-adolescents-and-young-adults-living-wi\/"}}},"8":{"title":"Cameroon, Bamenda Province","description":"<p><\/p>","latitude":"5.9663074","longitude":"10.1287621","projects":{"0":{"uid":277,"title":"Providing Technical Assistance to a Church Based Health Insurance Scheme (BEPHA) in Cameroon","detailUrl":"https:\/\/www.swisstph.ch\/en\/projects\/project-detail\/projectdetail-action\/detail\/projectdetail-controller\/Projects\/project\/providing-technical-assistance-to-a-church-based-health-insurance-scheme-bepha-in-cameroon\/"}}},"9":{"title":"Chad Moyen-Chari","description":"<p><\/p>","latitude":"","longitude":"","projects":{"0":{"uid":319,"title":"Support Project for the Health Districts in Chad - Phase II","detailUrl":"https:\/\/www.swisstph.ch\/en\/projects\/project-detail\/projectdetail-action\/detail\/projectdetail-controller\/Projects\/project\/support-project-for-the-health-districts-in-chad-phase-ii\/"}}},"10":{"title":"Chad, Batha","description":"<p><\/p>","latitude":"","longitude":"","projects":{"0":{"uid":319,"title":"Support Project for the Health Districts in Chad - Phase II","detailUrl":"https:\/\/www.swisstph.ch\/en\/projects\/project-detail\/projectdetail-action\/detail\/projectdetail-controller\/Projects\/project\/support-project-for-the-health-districts-in-chad-phase-ii\/"}}},"11":{"title":"Chad, N'Djamena","description":"<p><\/p>","latitude":"12.1203773","longitude":"14.9874185","projects":{"0":{"uid":24,"title":"Rabies control in N'Djamena","detailUrl":"https:\/\/www.swisstph.ch\/en\/projects\/project-detail\/projectdetail-action\/detail\/projectdetail-controller\/Projects\/project\/rabies-control-in-ndjamena\/"}}},"12":{"title":"Chronic Disease Clinic Ifakara, Tanzania","description":"<p><\/p>","latitude":"-8.145152","longitude":"36.6819253","projects":{"0":{"uid":82,"title":"Chronic Disease Clinic Project, Ifakara","detailUrl":"https:\/\/www.swisstph.ch\/en\/projects\/project-detail\/projectdetail-action\/detail\/projectdetail-controller\/Projects\/project\/chronic-disease-clinic-project-ifakara\/"},"1":{"uid":334,"title":"Genotype-Informed Versus Empiric Management of VirEmia: A Randomised Clinical Trial","detailUrl":"https:\/\/www.swisstph.ch\/en\/projects\/project-detail\/projectdetail-action\/detail\/projectdetail-controller\/Projects\/project\/genotype-informed-versus-empiric-management-of-viremia-a-randomised-clinical-trial\/"}}},"13":{"title":"CSRS, Abidjan, C\u00f4te d'Ivoire","description":"<p><\/p>","latitude":"5.3305813","longitude":"-4.1302747","projects":{"0":{"uid":139,"title":"Co-occurrence of common chronic infections and common non-communicable diseasess in rural and urben C","detailUrl":"https:\/\/www.swisstph.ch\/en\/projects\/project-detail\/projectdetail-action\/detail\/projectdetail-controller\/Projects\/project\/co-occurrence-of-common-chronic-infections-and-common-non-communicable-diseasess-in-rural-and-urben\/"}}},"14":{"title":"Egypt, Cairo","description":"<p><\/p>","latitude":"30.0417276","longitude":"31.2048197","projects":{"0":{"uid":43,"title":"Egypt Swiss Radiology Project, 2012- 2016","detailUrl":"https:\/\/www.swisstph.ch\/en\/projects\/project-detail\/projectdetail-action\/detail\/projectdetail-controller\/Projects\/project\/egypt-swiss-radiology-project-2012-2016\/"}}},"15":{"title":"Global","description":"<p><\/p>","latitude":"","longitude":"","projects":{"0":{"uid":374,"title":"Rapid Assessment of World Bank COVID-19 Multi-Phase Programmatic Approach","detailUrl":"https:\/\/www.swisstph.ch\/en\/projects\/project-detail\/projectdetail-action\/detail\/projectdetail-controller\/Projects\/project\/rapid-assessment-of-world-bank-covid-19-multi-phase-programmatic-approach\/"}}},"16":{"title":"IMSP Institutul Mamei \u015fi Copilului, Chi\u0219in\u0103u, Moldova","description":"<p><\/p>","latitude":"46.980417","longitude":"28.867937","projects":{"0":{"uid":171,"title":"Modernizing the Moldovan Perinatal System","detailUrl":"https:\/\/www.swisstph.ch\/en\/projects\/project-detail\/projectdetail-action\/detail\/projectdetail-controller\/Projects\/project\/modernizing-the-moldovan-perinatal-system\/"}}},"17":{"title":"Iran, Tehran","description":"<p><\/p>","latitude":"35.6967326","longitude":"51.2093934","projects":{"0":{"uid":78,"title":"Air quality in Tehran, Iran: Evaluating acute health effects and modeling the long-term spatial variability","detailUrl":"https:\/\/www.swisstph.ch\/en\/projects\/project-detail\/projectdetail-action\/detail\/projectdetail-controller\/Projects\/project\/air-quality-in-tehran-iran-evaluating-acute-health-effects-and-modeling-the-long-term-spatial-vari\/"}}},"18":{"title":"Kamazu College of Nursing, Malawi","description":"<p><\/p>","latitude":"-15.7789697","longitude":"34.9451736","projects":{"0":{"uid":51,"title":"Establishing a Centre of Excellence in Midwifery: Organisational Analysis of the Malawian Kamuzu College of Nursing (KCN)","detailUrl":"https:\/\/www.swisstph.ch\/en\/projects\/project-detail\/projectdetail-action\/detail\/projectdetail-controller\/Projects\/project\/establishing-a-centre-of-excellence-in-midwifery-organisational-analysis-of-the-malawian-kamuzu-col\/"}}},"19":{"title":"Kyrgyzstan","description":"<p><\/p>","latitude":"41.143957","longitude":"70.2524039","projects":{"0":{"uid":28,"title":"Health Facilities Autonomy, Kyrgyzstan, Phase I","detailUrl":"https:\/\/www.swisstph.ch\/en\/projects\/project-detail\/projectdetail-action\/detail\/projectdetail-controller\/Projects\/project\/health-facilities-autonomy-kyrgyzstan-phase-i\/"}}},"20":{"title":"Leribe district (2 clinics)","description":"<p><\/p>","latitude":"","longitude":"","projects":{"0":{"uid":335,"title":"Peer-Educator-coordinated vs nurse-coordinated ART refill for adolescents and young adults living with HIV in Lesotho \u2013 a cluster randomized clinical trial","detailUrl":"https:\/\/www.swisstph.ch\/en\/projects\/project-detail\/projectdetail-action\/detail\/projectdetail-controller\/Projects\/project\/peer-educator-coordinated-vs-nurse-coordinated-art-refill-for-adolescents-and-young-adults-living-wi\/"}}},"21":{"title":"Lesotho, Butha-Buthe","description":"<p><\/p>","latitude":"-28.7661258","longitude":"28.1550004","projects":{"0":{"uid":334,"title":"Genotype-Informed Versus Empiric Management of VirEmia: A Randomised Clinical Trial","detailUrl":"https:\/\/www.swisstph.ch\/en\/projects\/project-detail\/projectdetail-action\/detail\/projectdetail-controller\/Projects\/project\/genotype-informed-versus-empiric-management-of-viremia-a-randomised-clinical-trial\/"},"1":{"uid":188,"title":"Improving the HIV care cascade in Lesotho: Towards 90-90-90 - A research collaboration with the Ministry of Health","detailUrl":"https:\/\/www.swisstph.ch\/en\/projects\/project-detail\/projectdetail-action\/detail\/projectdetail-controller\/Projects\/project\/improving-the-hiv-care-cascade-in-lesotho-towards-90-90-90-a-research-collaboration-with-the-mini\/"},"2":{"uid":336,"title":"Observational Assessment of the Nation-Wide Roll-Out of Dolutegravir in Lesotho (Dolutegravir in Real Life 'DO-REAL study')","detailUrl":"https:\/\/www.swisstph.ch\/en\/projects\/project-detail\/projectdetail-action\/detail\/projectdetail-controller\/Projects\/project\/observational-assessment-of-the-nation-wide-roll-out-of-dolutegravir-in-lesotho-dolutegravir-in-rea\/"}}},"22":{"title":"Lesotho, Hlotse","description":"<p><\/p>","latitude":"","longitude":"","projects":{"0":{"uid":334,"title":"Genotype-Informed Versus Empiric Management of VirEmia: A Randomised Clinical Trial","detailUrl":"https:\/\/www.swisstph.ch\/en\/projects\/project-detail\/projectdetail-action\/detail\/projectdetail-controller\/Projects\/project\/genotype-informed-versus-empiric-management-of-viremia-a-randomised-clinical-trial\/"}}},"23":{"title":"Lesotho, Mokhotlong","description":"<p><\/p>","latitude":"","longitude":"","projects":{"0":{"uid":334,"title":"Genotype-Informed Versus Empiric Management of VirEmia: A Randomised Clinical Trial","detailUrl":"https:\/\/www.swisstph.ch\/en\/projects\/project-detail\/projectdetail-action\/detail\/projectdetail-controller\/Projects\/project\/genotype-informed-versus-empiric-management-of-viremia-a-randomised-clinical-trial\/"},"1":{"uid":336,"title":"Observational Assessment of the Nation-Wide Roll-Out of Dolutegravir in Lesotho (Dolutegravir in Real Life 'DO-REAL study')","detailUrl":"https:\/\/www.swisstph.ch\/en\/projects\/project-detail\/projectdetail-action\/detail\/projectdetail-controller\/Projects\/project\/observational-assessment-of-the-nation-wide-roll-out-of-dolutegravir-in-lesotho-dolutegravir-in-rea\/"}}},"24":{"title":"Mokhotlong district","description":"<p><\/p>","latitude":"","longitude":"","projects":{"0":{"uid":337,"title":"VIBRA trial (GET ON project) \u2013 Effect of village-based refill of ART following home-based same-day ART initiation vs clinic-based ART refill on viral suppression among individuals living with HIV: a cluster-randomized clinical trial in rural Lesotho","detailUrl":"https:\/\/www.swisstph.ch\/en\/projects\/project-detail\/projectdetail-action\/detail\/projectdetail-controller\/Projects\/project\/vibra-trial-get-on-project-effect-of-village-based-refill-of-art-following-home-based-same-day-a\/"}}},"25":{"title":"Mokhotlong district (8 clinics)","description":"<p><\/p>","latitude":"","longitude":"","projects":{"0":{"uid":335,"title":"Peer-Educator-coordinated vs nurse-coordinated ART refill for adolescents and young adults living with HIV in Lesotho \u2013 a cluster randomized clinical trial","detailUrl":"https:\/\/www.swisstph.ch\/en\/projects\/project-detail\/projectdetail-action\/detail\/projectdetail-controller\/Projects\/project\/peer-educator-coordinated-vs-nurse-coordinated-art-refill-for-adolescents-and-young-adults-living-wi\/"}}},"26":{"title":"Moldova, Briceni District","description":"<p><\/p>","latitude":"48.3607007","longitude":"27.0688529","projects":{"0":{"uid":270,"title":"Healthy Life Project - Reducing the Burden of Non-Communicable Diseases in Moldova","detailUrl":"https:\/\/www.swisstph.ch\/en\/projects\/project-detail\/projectdetail-action\/detail\/projectdetail-controller\/Projects\/project\/healthy-life-project-reducing-the-burden-of-non-communicable-diseases-in-moldova\/"}}},"27":{"title":"Moldova, Edine\u021b District","description":"<p><\/p>","latitude":"48.1667494","longitude":"27.2890086","projects":{"0":{"uid":270,"title":"Healthy Life Project - Reducing the Burden of Non-Communicable Diseases in Moldova","detailUrl":"https:\/\/www.swisstph.ch\/en\/projects\/project-detail\/projectdetail-action\/detail\/projectdetail-controller\/Projects\/project\/healthy-life-project-reducing-the-burden-of-non-communicable-diseases-in-moldova\/"}}},"28":{"title":"Moldova, F\u0103le\u0219ti District","description":"<p><\/p>","latitude":"47.5619006","longitude":"27.6908464","projects":{"0":{"uid":270,"title":"Healthy Life Project - Reducing the Burden of Non-Communicable Diseases in Moldova","detailUrl":"https:\/\/www.swisstph.ch\/en\/projects\/project-detail\/projectdetail-action\/detail\/projectdetail-controller\/Projects\/project\/healthy-life-project-reducing-the-burden-of-non-communicable-diseases-in-moldova\/"}}},"29":{"title":"Moldova, Orhei District","description":"<p><\/p>","latitude":"47.3826576","longitude":"28.8246698","projects":{"0":{"uid":270,"title":"Healthy Life Project - Reducing the Burden of Non-Communicable Diseases in Moldova","detailUrl":"https:\/\/www.swisstph.ch\/en\/projects\/project-detail\/projectdetail-action\/detail\/projectdetail-controller\/Projects\/project\/healthy-life-project-reducing-the-burden-of-non-communicable-diseases-in-moldova\/"}}},"30":{"title":"Moldova, Ungheni District","description":"<p><\/p>","latitude":"47.2305557","longitude":"27.7813662","projects":{"0":{"uid":270,"title":"Healthy Life Project - Reducing the Burden of Non-Communicable Diseases in Moldova","detailUrl":"https:\/\/www.swisstph.ch\/en\/projects\/project-detail\/projectdetail-action\/detail\/projectdetail-controller\/Projects\/project\/healthy-life-project-reducing-the-burden-of-non-communicable-diseases-in-moldova\/"}}},"31":{"title":"Nepal","description":"<p><\/p>","latitude":"28.383911","longitude":"81.8861267","projects":{"0":{"uid":54,"title":"Troubleshooting Support of Insurance Management Information System (IMIS) Software","detailUrl":"https:\/\/www.swisstph.ch\/en\/projects\/project-detail\/projectdetail-action\/detail\/projectdetail-controller\/Projects\/project\/troubleshooting-support-of-insurance-management-information-system-imis-software\/"}}},"32":{"title":"Nigeria, Abuja","description":"<p><\/p>","latitude":"9.4297698","longitude":"6.4007695","projects":{"0":{"uid":53,"title":"Implementation of ALMANACH in the ICRC","detailUrl":"https:\/\/www.swisstph.ch\/en\/projects\/project-detail\/projectdetail-action\/detail\/projectdetail-controller\/Projects\/project\/implementation-of-almanach-in-the-icrc\/"}}},"33":{"title":"Papua New Guinea","description":"<p><\/p>","latitude":"-6.2454379","longitude":"144.4646209","projects":{"0":{"uid":38,"title":"Evaluation of the Papua New Guinea National Malaria Control Program, 2015-2017","detailUrl":"https:\/\/www.swisstph.ch\/en\/projects\/project-detail\/projectdetail-action\/detail\/projectdetail-controller\/Projects\/project\/evaluation-of-the-papua-new-guinea-national-malaria-control-program-2015-2017\/"},"1":{"uid":273,"title":"Evaluation of the Papua New Guinea National Malaria Control Program, 2018-2020","detailUrl":"https:\/\/www.swisstph.ch\/en\/projects\/project-detail\/projectdetail-action\/detail\/projectdetail-controller\/Projects\/project\/evaluation-of-the-papua-new-guinea-national-malaria-control-program-2018-2020\/"},"2":{"uid":30,"title":"Understanding heterogeneities in the epidemiology of malaria in Papua New Guinea","detailUrl":"https:\/\/www.swisstph.ch\/en\/projects\/project-detail\/projectdetail-action\/detail\/projectdetail-controller\/Projects\/project\/understanding-heterogeneities-in-the-epidemiology-of-malaria-in-papua-new-guinea\/"},"3":{"uid":33,"title":"Understanding the human, parasite, vector and environmental interactions driving residual malaria transmission in Papua New Guinea","detailUrl":"https:\/\/www.swisstph.ch\/en\/projects\/project-detail\/projectdetail-action\/detail\/projectdetail-controller\/Projects\/project\/understanding-the-human-parasite-vector-and-environmental-interactions-driving-residual-malaria-tr\/"}}},"34":{"title":"Pemba","description":"<p><\/p>","latitude":"","longitude":"","projects":{"0":{"uid":358,"title":"The last mile: novel tools and strategies for breaking schistosomiasis transmission","detailUrl":"https:\/\/www.swisstph.ch\/en\/projects\/project-detail\/projectdetail-action\/detail\/projectdetail-controller\/Projects\/project\/the-last-mile-novel-tools-and-strategies-for-breaking-schistosomiasis-transmission\/"}}},"35":{"title":"Peru, Puno","description":"<p><\/p>","latitude":"-15.8327551","longitude":"-70.0595173","projects":{"0":{"uid":168,"title":"Climatic Services with Emphasis on the Andes in Support of Decisions Phase 2","detailUrl":"https:\/\/www.swisstph.ch\/en\/projects\/project-detail\/projectdetail-action\/detail\/projectdetail-controller\/Projects\/project\/climatic-services-with-emphasis-on-the-andes-in-support-of-decisions-phase-2\/"}}},"36":{"title":"Rwanda, Kigali, Programme de Sant\u00e9 Grands Lacs","description":"<p><\/p>","latitude":"-2.0218599","longitude":"30.0456175","projects":{"0":{"uid":182,"title":"Health Systems Support Project in the Great Lakes Region: Rwanda and Burundi","detailUrl":"https:\/\/www.swisstph.ch\/en\/projects\/project-detail\/projectdetail-action\/detail\/projectdetail-controller\/Projects\/project\/health-systems-support-project-in-the-great-lakes-region-rwanda-and-burundi\/"}}},"37":{"title":"South Africa, Cape Town","description":"<p><\/p>","latitude":"-33.9293581","longitude":"18.3851775","projects":{"0":{"uid":100,"title":"Joint South Africa and Swiss Chair in Global Environmental Health","detailUrl":"https:\/\/www.swisstph.ch\/en\/projects\/project-detail\/projectdetail-action\/detail\/projectdetail-controller\/Projects\/project\/joint-south-africa-and-swiss-chair-in-global-environmental-health\/"}}},"38":{"title":"St. Francis Referral Hospital, Ifakara, Tanzania","description":"<p><\/p>","latitude":"-8.145152","longitude":"36.6819253","projects":{"0":{"uid":82,"title":"Chronic Disease Clinic Project, Ifakara","detailUrl":"https:\/\/www.swisstph.ch\/en\/projects\/project-detail\/projectdetail-action\/detail\/projectdetail-controller\/Projects\/project\/chronic-disease-clinic-project-ifakara\/"}}},"39":{"title":"Swiss TPH","description":"<p><\/p>","latitude":"47.5559331","longitude":"7.5751376","projects":{"0":{"uid":40,"title":"Global Malaria Technical & Training Support Package - phase 2","detailUrl":"https:\/\/www.swisstph.ch\/en\/projects\/project-detail\/projectdetail-action\/detail\/projectdetail-controller\/Projects\/project\/global-malaria-technical-training-support-package-phase-2\/"},"1":{"uid":94,"title":"Infectious and non-communicable health conditions among East African immigrants at arrival and post integration in Switzerland","detailUrl":"https:\/\/www.swisstph.ch\/en\/projects\/project-detail\/projectdetail-action\/detail\/projectdetail-controller\/Projects\/project\/infectious-and-non-communicable-health-conditions-among-east-african-immigrants-at-arrival-and-post\/"},"2":{"uid":36,"title":"RBM Working Groups","detailUrl":"https:\/\/www.swisstph.ch\/en\/projects\/project-detail\/projectdetail-action\/detail\/projectdetail-controller\/Projects\/project\/rbm-working-groups\/"}}},"40":{"title":"Taboo HDSS, C\u00f4te d'Ivoire","description":"<p><\/p>","latitude":"6.1895899","longitude":"-5.269224","projects":{"0":{"uid":139,"title":"Co-occurrence of common chronic infections and common non-communicable diseasess in rural and urben C","detailUrl":"https:\/\/www.swisstph.ch\/en\/projects\/project-detail\/projectdetail-action\/detail\/projectdetail-controller\/Projects\/project\/co-occurrence-of-common-chronic-infections-and-common-non-communicable-diseasess-in-rural-and-urben\/"}}},"41":{"title":"Tajikistan, Dushanbe","description":"<p><\/p>","latitude":"38.5614373","longitude":"68.7115418","projects":{"0":{"uid":272,"title":"Enhancing Primary Health Care Services Project, Tajikistan","detailUrl":"https:\/\/www.swisstph.ch\/en\/projects\/project-detail\/projectdetail-action\/detail\/projectdetail-controller\/Projects\/project\/enhancing-primary-health-care-services-project-tajikistan\/"},"1":{"uid":92,"title":"Medical Education Reform Project Tajikistan, Phase III","detailUrl":"https:\/\/www.swisstph.ch\/en\/projects\/project-detail\/projectdetail-action\/detail\/projectdetail-controller\/Projects\/project\/medical-education-reform-project-tajikistan-phase-iii\/"}}},"42":{"title":"Tanzania, Dodoma region","description":"<p><\/p>","latitude":"-5.8101638","longitude":"34.9258657","projects":{"0":{"uid":340,"title":"Health Promotion and System Strengthening Project Exit Phase III","detailUrl":"https:\/\/www.swisstph.ch\/en\/projects\/project-detail\/projectdetail-action\/detail\/projectdetail-controller\/Projects\/project\/health-promotion-and-system-strengthening-project-exit-phase-iii\/"},"1":{"uid":90,"title":"Health Promotion and Systems Strengthening Project in Dodoma Region of Tanzania, Phase I","detailUrl":"https:\/\/www.swisstph.ch\/en\/projects\/project-detail\/projectdetail-action\/detail\/projectdetail-controller\/Projects\/project\/health-promotion-and-systems-strengthening-project-in-dodoma-region-of-tanzania-phase-i\/"}}},"43":{"title":"Tanzania, Morogoro region","description":"<p><\/p>","latitude":"-7.8822758","longitude":"35.7841448","projects":{"0":{"uid":340,"title":"Health Promotion and System Strengthening Project Exit Phase III","detailUrl":"https:\/\/www.swisstph.ch\/en\/projects\/project-detail\/projectdetail-action\/detail\/projectdetail-controller\/Projects\/project\/health-promotion-and-system-strengthening-project-exit-phase-iii\/"},"1":{"uid":90,"title":"Health Promotion and Systems Strengthening Project in Dodoma Region of Tanzania, Phase I","detailUrl":"https:\/\/www.swisstph.ch\/en\/projects\/project-detail\/projectdetail-action\/detail\/projectdetail-controller\/Projects\/project\/health-promotion-and-systems-strengthening-project-in-dodoma-region-of-tanzania-phase-i\/"}}},"44":{"title":"Tanzania, Shinyanga region","description":"<p><\/p>","latitude":"-3.3558508","longitude":"32.0838674","projects":{"0":{"uid":340,"title":"Health Promotion and System Strengthening Project Exit Phase III","detailUrl":"https:\/\/www.swisstph.ch\/en\/projects\/project-detail\/projectdetail-action\/detail\/projectdetail-controller\/Projects\/project\/health-promotion-and-system-strengthening-project-exit-phase-iii\/"}}},"45":{"title":"Tanzania, Zanzibar, Pemba","description":"<p><\/p>","latitude":"5.0319","longitude":"39.7756","projects":{"0":{"uid":134,"title":"Zanzibar Elimination of Schistosomiasis Transmission","detailUrl":"https:\/\/www.swisstph.ch\/en\/projects\/project-detail\/projectdetail-action\/detail\/projectdetail-controller\/Projects\/project\/zanzibar-elimination-of-schistosomiasis-transmission\/"}}},"46":{"title":"Tanzania, Zanzibar, Unguja","description":"<p><\/p>","latitude":"-6.143563","longitude":"39.3133837","projects":{"0":{"uid":274,"title":"Reactive Case Detection in Zanzibar: Effectiveness and Cost","detailUrl":"https:\/\/www.swisstph.ch\/en\/projects\/project-detail\/projectdetail-action\/detail\/projectdetail-controller\/Projects\/project\/reactive-case-detection-in-zanzibar-effectiveness-and-cost\/"},"1":{"uid":134,"title":"Zanzibar Elimination of Schistosomiasis Transmission","detailUrl":"https:\/\/www.swisstph.ch\/en\/projects\/project-detail\/projectdetail-action\/detail\/projectdetail-controller\/Projects\/project\/zanzibar-elimination-of-schistosomiasis-transmission\/"}}},"47":{"title":"Universit\u00e9 Felix Houphouet Boigny","description":"<p><\/p>","latitude":"5.3386218","longitude":"-4.0075232","projects":{"0":{"uid":139,"title":"Co-occurrence of common chronic infections and common non-communicable diseasess in rural and urben C","detailUrl":"https:\/\/www.swisstph.ch\/en\/projects\/project-detail\/projectdetail-action\/detail\/projectdetail-controller\/Projects\/project\/co-occurrence-of-common-chronic-infections-and-common-non-communicable-diseasess-in-rural-and-urben\/"}}},"48":{"title":"Viet Nam, Hanoi","description":"<p><\/p>","latitude":"21.9903611","longitude":"102.4960898","projects":{"0":{"uid":75,"title":"Air pollution in Hanoi, Vietnam: Evaluating effects and impact on hospital admissions in children","detailUrl":"https:\/\/www.swisstph.ch\/en\/projects\/project-detail\/projectdetail-action\/detail\/projectdetail-controller\/Projects\/project\/air-pollution-in-hanoi-vietnam-evaluating-effects-and-impact-on-hospital-admissions-in-children\/"}}},"49":{"title":"WHO Headquarters, Geneva, Switzerland","description":"<p><\/p>","latitude":"46.2325659","longitude":"6.1281114","projects":{"0":{"uid":40,"title":"Global Malaria Technical & Training Support Package - phase 2","detailUrl":"https:\/\/www.swisstph.ch\/en\/projects\/project-detail\/projectdetail-action\/detail\/projectdetail-controller\/Projects\/project\/global-malaria-technical-training-support-package-phase-2\/"}}}}}
Selected projects at this location: