Universal Health Coverage: Designing and Implementing Insurance Management Information Systems
Swiss TPH supports the Agenda 2030, especially the health related goals and the global community's target to "Achieve universal health coverage including financial risk protection."
The design and implementation of insurance processes and supporting insurance information systems are central tenants for the transparent and effective functioning of health insurance schemes. Swiss TPH has designed and implemented an innovative Insurance Management Information System (openIMIS) in several countries employing the use of mobile phones to optimize enrollment, claims, renewal and feedback processes.
Now available as an open source solution and thus free of license costs for the user, openIMIS offers a flexible and cost effective implementation model. So far the openIMIS design is supporting various insurance models including centralized national (Nepal), decentralized district-based (Tanzania) as well as community based models such as Health Mutual Organisations (Cameroon, Democratic Republic of Congo and Chad).
Swiss TPH also provides comprehensive backstopping services to other insurance implementation agencies/organizations. Our services include feasibility studies, scheme evaluations, process institutionalization, capacity-building workshops, trainings and teaching. Always working through a health systems lens, Swiss TPH draws on a wide range of technical expertise to provide tailored health insurance solutions that can evolve in line with country requirements.
An Open-Source Insurance Management Information System (openIMIS)
Swiss TPH designed and implemented the Insurance Management Information System (openIMIS) in the frame of the Swiss Agency for Development and Cooperation (SDC) Health Promotion and System Strengthening Project (HPSS) in Tanzania. Thereafter the system was also transferred to Cameroon, Nepal and more recently in South Kivu province in Democratic Republic of Congo and the district of Danamadji in south of Chad. OpenIMIS can be used in different languages and is establishing itself as a strong and flexible insurance management information system in different countries and is evolving further with its growing community of users.
Since 2018, Swiss TPH, as a founding partner and implementer, is actively contributing into the openIMIS Initiative that is funded by SDC and the German Development Cooperation (GDC), and coordinated by the Gesellschaft für Internationale Zusammenarbeit (GIZ).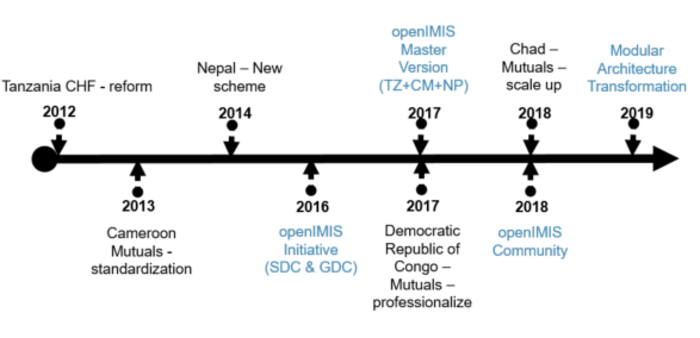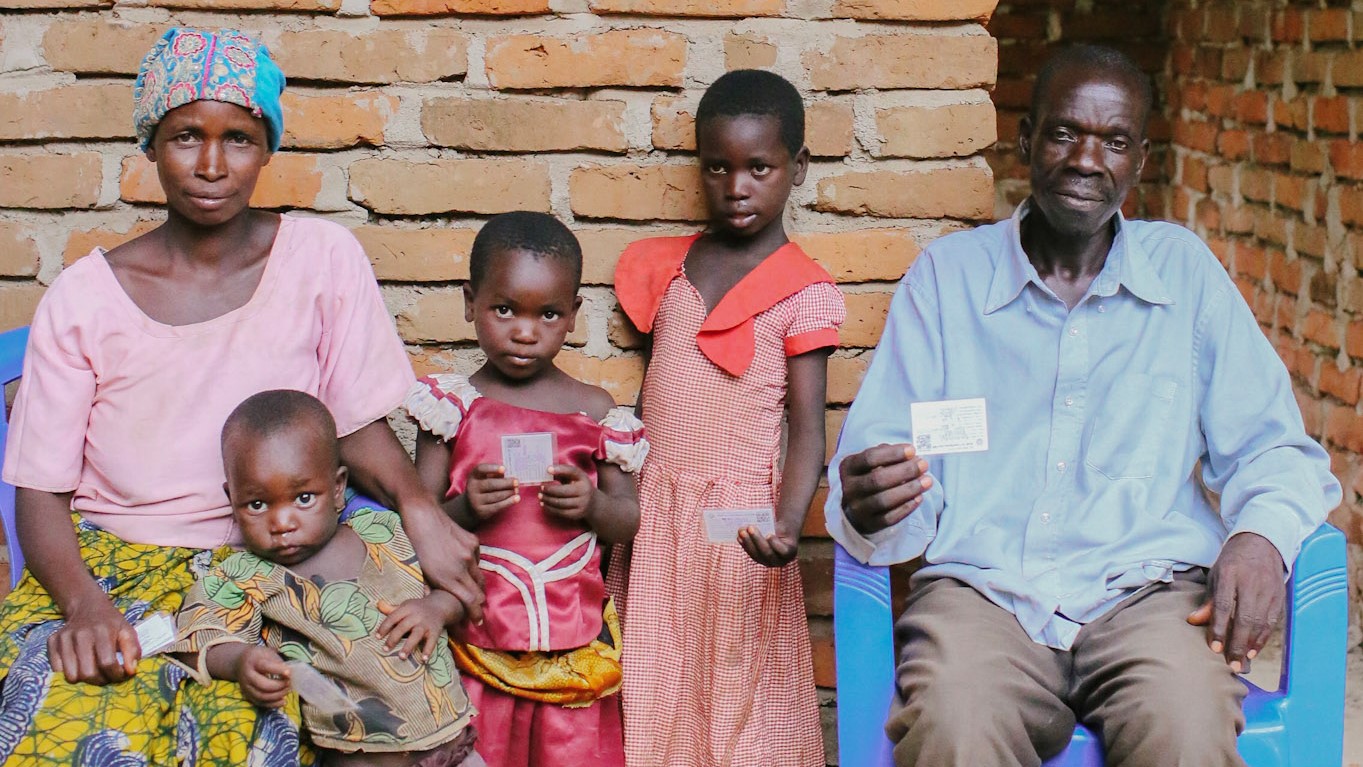 openIMIS is gaining significant attention in the health financing space globally and has been presented in different forums by various stakeholders:
Geneva Health Forum 2018 (Geneva, Switzerland)
Illustrative openIMIS implementation outreach
OpenIMIS is a comprehensive system for managing a health insurance scheme (enrollment, renewal, claims management, feedback, reporting) that:
Provides a way to standardize operations of a health insurance scheme while starting up as well as for scaling up across multiple sites
Uses easily accessible technology (android mobile phones) - easy to implement, scale and further innovate
Targets the challenges of informal sector schemes, both urban and rural - it takes processing closer to clients (cuts down transaction time), applies a cost effective mechanism for establishing identity and eligibility, and supports an 'active' enrolment Operates multiple products, insurance models, structures, and business rules in a flexible way, with the possibility to implement verification mechanisms, etc.
Functions with both on-line and off-line capability (computer and mobile phone) to adjust to available infrastructure
Managed through a central server which can allow for gradual roll out (geographically or feature wise) in a modular way; and for centralized or decentralized management of schemes
Allows "portability" for clients (e.g. clients from district A can utilize the membership card also in District B, and claims are charged to the "home" district)
Operates as open-source, there is no license fee and a growing community of health insurance users
The system is a living system, growing with expectations and needs of users in the different countries.
Communication within openIMIS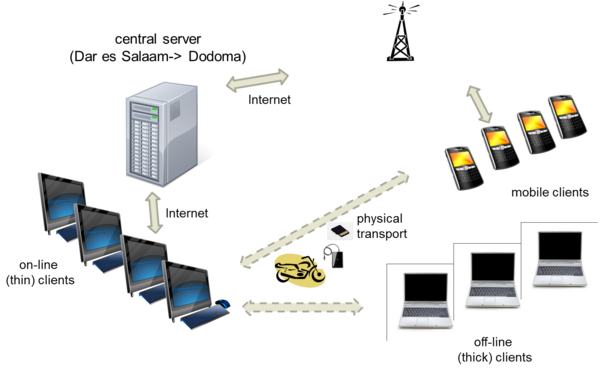 Data Transfer in Insurance System Using Mobile Phones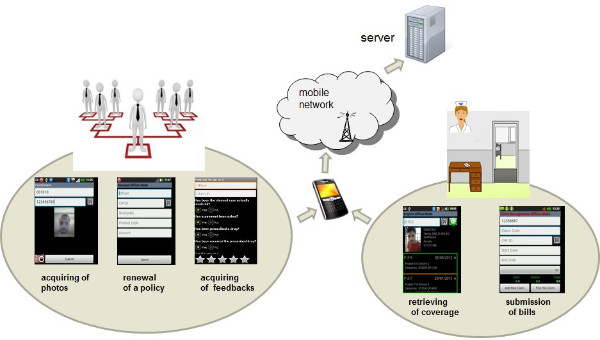 Mobile phones are used to decentralize the insurance processing and take it closer to the ground. This helps cut down processing time and increases access and outreach of the technology in remote areas having varying levels of available infrastructure. Mobile phones in openIMIS currently support key insurance processes like enrollment, renewals, feedback, client verification and claims submission.