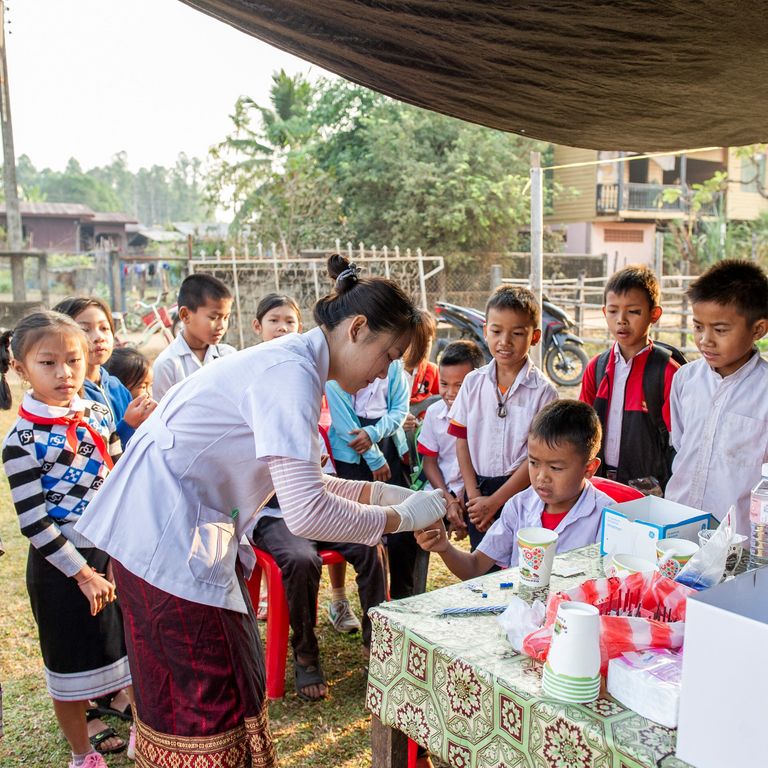 Making the world a healthier place
Tuberculosis Research Against "Super Resistant Bacteria"
To fall ill from tuberculosis remains a great danger. A research team led by cell biologist Sébastien Gagneux at the Swiss Tropical and Public Health Institute (Swiss TPH) examines the antibiotic resistance mechanisms of Mycobacterium tuberculosis. The project is part of the wider interdisciplinary Swiss science initiative SystemsX.ch. A new documentary of this systems biology initiative gives an insight into the work done in the high-security laboratories of Swiss TPH.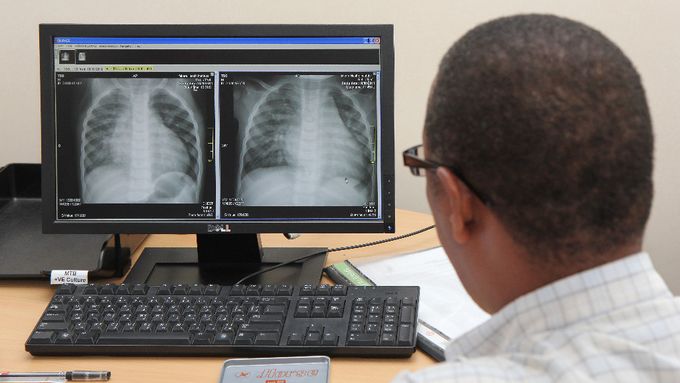 Antibiotic resistance represents an imminent threat to the health of the human population in low-resource settings as well in the Western world. A young man in Basel, for instance, developed an aggressive form of tuberculosis (TB) after visiting Tibet in 2010. The bacteria responsible for the infection developed resistance against all available antibiotics. It was only after five years of invasive therapy and the removal of a part of his lungs that the bacterial infection ceased and the man was cured.
Cell biologist Sébastien Gagneux, Head of the Department of Medical Parasitology and Infection Biology (MPI) at the Swiss Tropical and Public Health Institute (Swiss TPH), which is associated with the University of Basel: "The alarming history of this patient shows that, although it is possible to treat a great majority of TB patients with standardized medication today, these super resistant bacteria can emerge in no time, even during the treatment of a single patient. That is the great potential danger."
A Direct Glimpse into Laboratory Research
Gagneux and his team are conducting a research project on the development of antibiotic resistance in TB-causing bacteria within the SystemsX.ch initiative. This Swiss initiative in systems biology is the largest interdisciplinary research initiative by the Swiss Confederation. SystemsX.ch aims to understand the molecular mechanisms of the human body in order to develop new therapies in case of severe illness and age-related ailments.
Research on TB at Swiss TPH and the clinical case described above is featured in the chapter "Confronting Super Resistant Bacteria" that is part of the documentary on "The human body: the ultimate frontier of complexity". It had its premiere on the 4th of September 2017 at the 3rd International SystemsX.ch Conference of Systems Biology in Zürich, Switzerland.
Swiss TPH's Expertise in Tuberculosis
In the Swiss TPH high-security laboratories, Gagneux and his team subject TB-causing mycobacterial strains from all over the world with various antibiotics and track the bacteria's evolution and development of resistance. "The goal is to be able to identify those strains that have the highest potential to develop multiple resistances," says Gagneux. With this knowledge, researchers can then elaborate strategies for treatment.
Swiss TPH, together with its long-term partners at the Ifakara Health Institute in Tanzania and the National Centre for Tuberculosis and Lung Diseases in Tbilisi, Georgia, is committed to alleviate TB-related suffering, working on five continents both on human and animal TB, from basic research to health systems.
About Tuberculosis
According to the World Health Organization, TB claims 5 000 lives each day. An estimated 480 000 people developed multidrug-resistant TB in the world in 2015 and an additional 100 000 people with rifampicin-resistant TB required second line treatment in 2015. TB is not limited to resource-poor settings; every year, around 500 new cases of TB are discovered in Switzerland. Worldwide there are more than 10 million cases of which 1.8 million end deadly. Additionally, it is estimated that another 2 billion people or almost 25% of the world's population harbor the bacteria in their body.