"Professorship of Major Strategic Importance to Swiss TPH"
29.11.2017
November 28, 2017, the University Council of the University of Basel nominated Jennifer Keiser from the Swiss Tropical and Public Health Institute (Swiss TPH) as a new Associate Professor of Neglected Tropical Diseases in the Faculty of Science.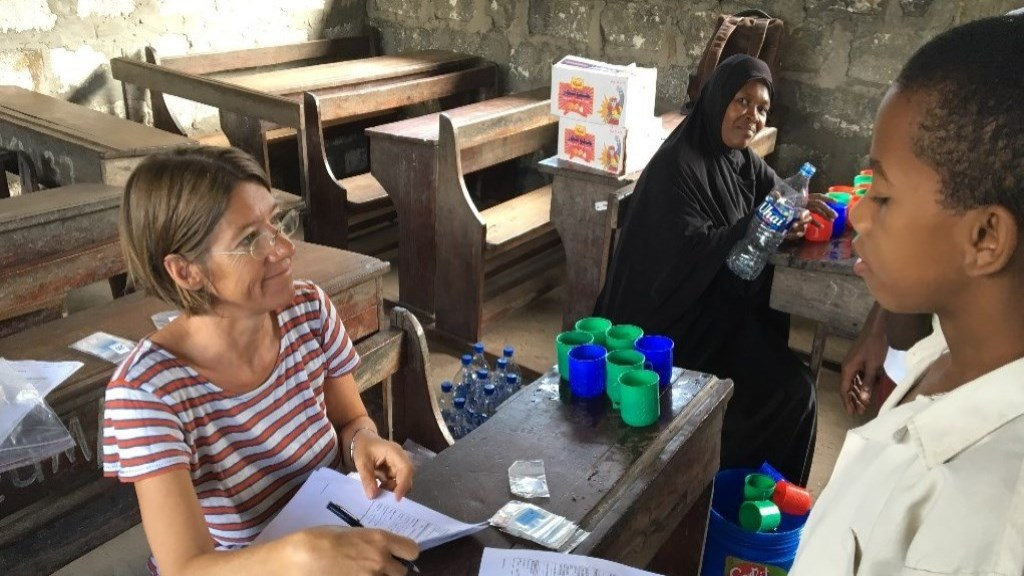 "This professorship is of major strategic importance to Swiss TPH and it will contribute significantly to further strengthen the excellent international position of the University of Basel in the disciplines of Parasitology, Tropical Medicine and Global Health", said Swiss TPH Director, Jürg Utzinger.
Jennifer Keiser, now lecturer and leader of the research unit Helminth Drug Development in the Department of Medical Parasitology and Infection Biology at Swiss TPH, begins her new position December 1, 2017. It is the first professorship of Neglected Tropical Diseases at the University of Basel.
New Drugs Against Tropical Worm Infections
Jennifer Keiser, born 1969 in Munich, Germany, at first studied Pharmaceutical Sciences at the University of Basel. In 1999 she received her doctorate in Zoology at Swiss TPH. From 2000 to 2003 she did her research as a postdoc at Princeton University (New Jersey, USA) on topics in demography and epidemiology. In 2004 she returned to working at Swiss TPH in Basel. From 2007 to 2013 she had a professorship sponsored by the Swiss National Foundation. Her field of activity is the exploration and development of new drugs against particular tropical worm infections such as schistosomiasis.
"Closer Collaboration with the Department of Pharmaceutical Sciences"
Jennifer Keiser said after her nomination: "I am looking forward to, together with my team continuing to take on the great challenge of exploring and ameliorating existing antihelminthic drugs as well as developing new drugs against parasitic worm infections. The closer collaboration with the Department of Pharmaceutical Sciences at the University of Basel will be of great help."
Swiss TPH Leading House in Helminth Drug Development
Parasitic worm infections (helmintiasis) are a major public health issue in many tropical and subtropical low-income communities. Approximately 1.5 billion people worldwide are affected by soil-transmitted helminth infections.
Swiss TPH is one of the leading institutions worldwide in discovering novel treatments and conducting clinical trials in the area of parasitic worm infections. The associated institute of the University of Basel hosts the WHO Collaborating Centre for Epidemiology and Control of Helminth Infections.
The work of Swiss TPH comprises basic research, drug discovery and clinical trials, evaluation and development of new diagnostic tools, modelling and mapping of risk areas and burden of disease, support of countries in building their control and elimination programmes as well as teaching and training both in Switzerland and in endemic areas.
December 7/8, 2017, Swiss TPH hosts an international symposium on the topic of "Helminth Infection - From Transmission to Control" in Basel, Switzerland.
Stay connected
Subscribe to our newsletter and get all the latest research news, project updates, course and event listings from Swiss TPH.