MAS International Health (MAS IH)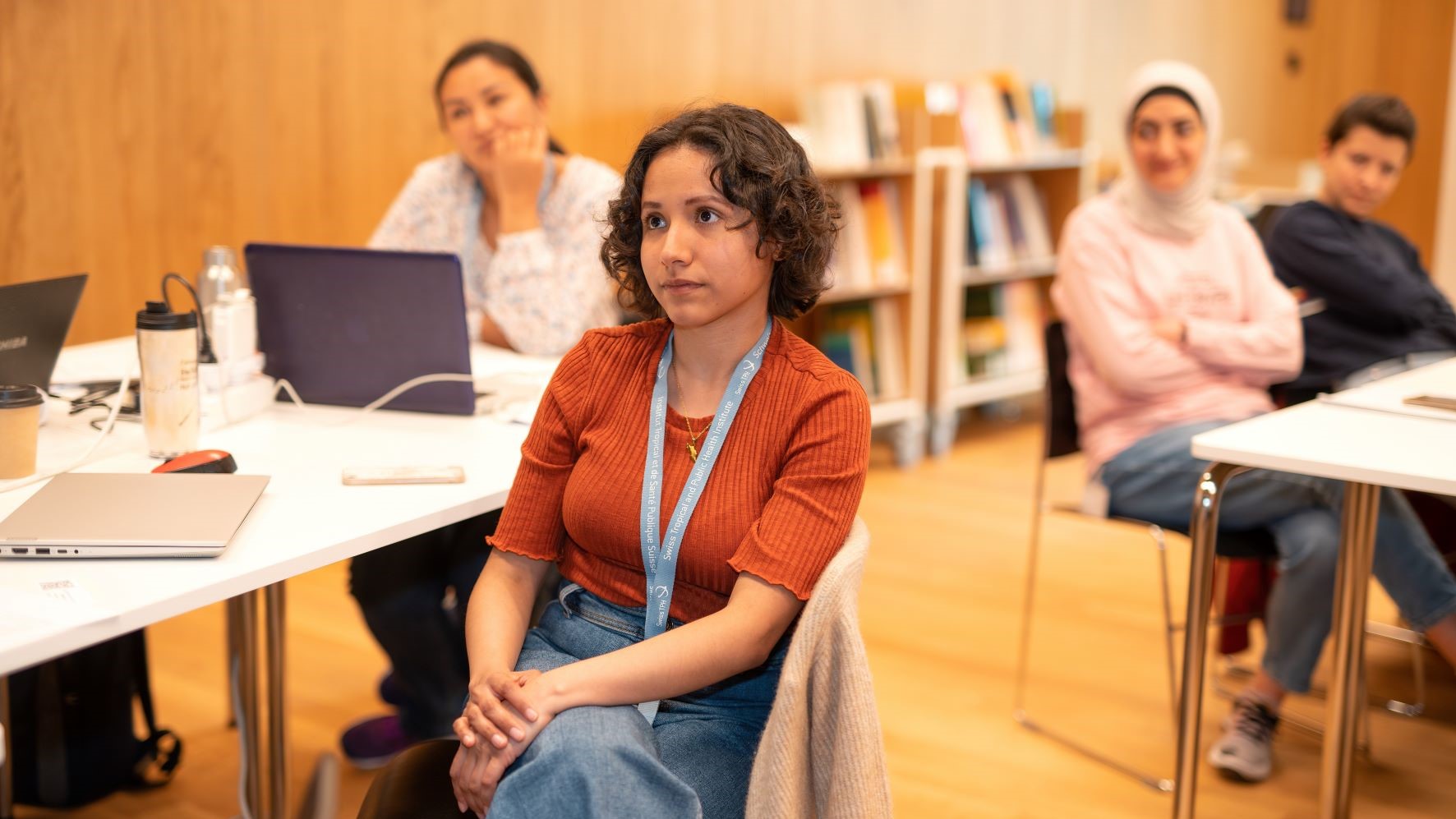 The Master of Advanced Studies International Health (MAS IH) prepares students to act as international health experts and implementers, capable of addressing health challenges in inter-sectoral environments across multiple levels and cultures, from the community to the international/global stage, with a particular focus on disadvantaged populations. Graduates of the programme fill a critical gap in the number of well-trained personnel available to strengthen health systems and improve access to health for all.
The MAS IH is a collaborative modular programme involving some 25 tropEd accredited universities worldwide. 10 of the 70 ECTS credit points will be acquired outside Swiss TPH, at a tropEd accredited partner institution, allowing students to benefit from multiple approaches and networks. The starting point is Swiss TPH's Diploma of Advanced Studies in Health Care and Management: From Research to Implementation (DAS HCM), which serves as the core course of the MAS IH. The DAS HCM can be completed either full-time over 14 weeks or modularly over 2-3 years.
In order to get the most out of the programme, the MAS IH is tailored to individual needs and work/study balance. Students are always in close contact with a tutor who guides them through the entire master's programme.

Students attend a mandatory three-month full-time core course in Health Care and Management at Swiss TPH (30 ECTS). After fulfilling the performance requirements, they continue their studies by taking selected advanced elective modules at Swiss TPH (10 ECTS) and in at least one other tropEd member institute to broaden their experience not only in international/global health but also to benefit from different teaching and learning approaches (10 ECTS). Normally, students enter the Master's programme at the institute where they have completed the core course. The Master's thesis is the final stage of the programme (20 ECTS). It allows students to integrate their knowledge and experience. Students identify a topic for the thesis with the guidance of the personal tutor and experts in the field of interest. In many cases, the thesis is linked to the student's working environment.


Online Information Session
What Our Graduates Say about Our MAS in International Health

"The course has allowed me to be exposed to different institutions, countries and dozens of inspiring international professionals. Coming from a different field, I have begun to immerse myself in this world, start my career in Global Health and, so far, I have enjoyed every second of it."
Current Scientific Collaborator at Swiss TPH (Biotechnologist)
Who Should Apply for this Programme?
The MAS in International Health is designed for those working or wishing to work in the field of international public health cooperation at all levels. Participants are mostly trained health professionals (e.g. doctors, nurses, midwives, pharmacists), but participants from other disciplines (e.g. business or social sciences) are also welcome.

Application Process and Entry Requirements
To enrol in our MAS in International Health, participants must have a first professional qualification (e.g. Bachelor's degree), at least 2 years of professional experience and an adequate level of English (TOEFL Paper 550/ TOEFL Computer 213/ TOEFL Internet 79 - 80/ IELTS 6.0 or native speaker or university degree in English).

Total cost of the programme: depending on the advanced optional modules chosen.
Registration fee for the Master programme: CHF 1,000
Core course in Basel (DAS HCM): CHF 7,000
Advanced optional modules: 10,000 to CHF 13,000 total (depending on the modules taken)
Thesis fee: of CHF 1,500
Travel costs to the partner institutions and associated accommodation and living expenses must be added.