SC Practice-Oriented Project
Practice-Oriented Project (POP)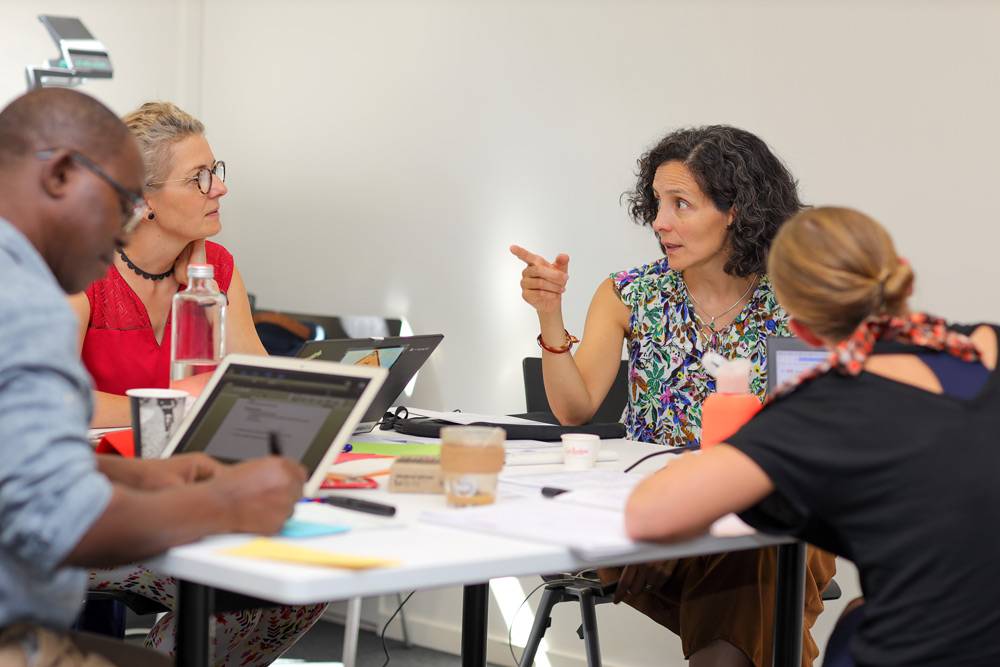 Overview
The successful manager should be able to induce change management processes in institutions. Therefore, the aim of this course is to allow participants to contribute to change in their chosen institution or area of influence and to use the new knowledge and skills acquired through other courses of the programme.
The selected project must meet the professional interests of the participant and the needs of the institution he/she is working for. It is strongly recommended that participant's seek approval from the employer before embarking on the proposed project. We are aware that this may not always be possible. The course coordinators will support participants upon request in discussions with their employer.
To determine the value and feasibility of a proposed project, participants should consider the following questions:
To what extent is the project right for my chosen institution/environment?
Does this project offer any opportunities to expand or develop my professional sphere?
Will the institution accept this proposal and if so, is the institution able or willing to back this project?
How will the institution benefit from the implementation of the project?
The project topic must be narrow enough so that the task can be managed within the given time frame and with the resources available at the workplace; though the problem area identified might be much bigger.


Course Structure MBA and Short Courses in International Health Management
The course starts with a distance based preparation phase and is followed from an on-campus phase. The post-campus phase is finished with the handing of the final assignment.


Overall Objectives
Participants are equipped with the knowledge and skills to develop a small project that could be implemented at their workplace or other organisation. The project is an exercise in transferring participants' knowledge and experience to a practical setting. The project must be small enough in scale to make it manageable and realistic, given the timeframe and the resources available to him/her. The project should be developed within the participant's "circle of influence", with the aim of being implemented.
Assessment
Participants are assessed during both, the distance-based and on-campus phases of the courses, through individual and team assignments, professional presentations, quizzes or short tests, reflective papers and proposed projects.
Costs
Fee for MBA-IHM students*: CHF 3,000
Fee for Short Course students: CHF 3,480
* Same fee applies to tropEd students and students enrolled in a SSPH+ professional postgraduate Master or PhD programme.
Course fees must be paid in advance to gain access to the online learning materials. Tuition fees do not cover insurance, travel expenses or personal living costs incurred during your stay in Basel.