Health Policy and Systems Analysis (HPSA)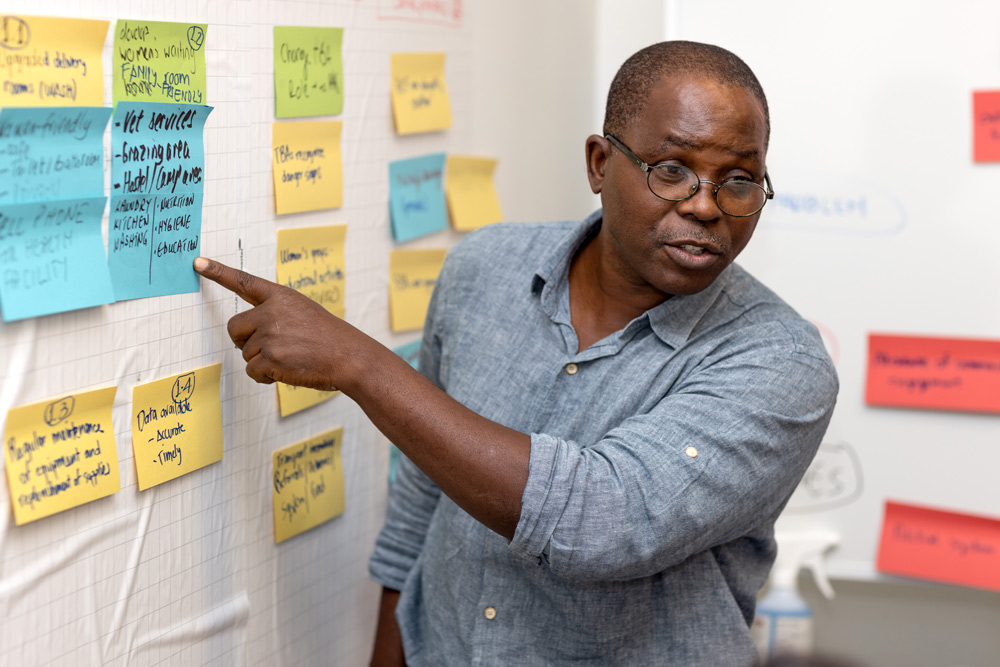 The course analyses the relationships between global health strategies and national and local health policies and systems development. It focuses then on health systems frameworks, the role and behaviour of institutions and stakeholders, the major innovations in financing and delivering health services, and on how health systems are responding to global changes.
The course also focuses on applying systems science and systems thinking approaches to health systems. Participants will be able to critically review and apply the systems thinking framework to current health systems and policy issues and will be able to review, analyse and compare experiences in health system strengthening and health system interventions in countries in Africa, Asia and Europe. The course assesses the critical elements for measuring and monitoring health systems performance.


Course Structure MBA and Short Courses in International Health Management
This part-time and flexible study programme caters to the needs of working professionals. More than 75% of all learning takes place at a distance, giving students the opportunity to learn and progress at their own pace. All courses adopt a blended learning approach, offering the advantages of both self-directed and face-to-face phases. Participants benefit from a wide range of learning methods designed to achieve the best possible individual learning experience: lectures, seminars, case studies, group work, pre-recorded videos, self-directed learning with feedback from lecturers and/or the course coordinator as well as practical exercises.
During the preparation phase course materials are accessed via our Learning Management Platform at the participants' own pace with guidance from course coordinators and facilitators.
The preparation phase is followed by a hybrid face-to-face week at the Swiss TPH headquarters. Active participation (online or in person) is expected from 9:00-17:00 CE(S)T. At least one facilitator is always on site and in-person teaching is prioritized whenever possible, although in exceptional circumstances facilitators may join online. Online spaces for participation is limited. These spaces are allocated based on student need (i.e. travel restrictions, etc.).
Learning outcomes are consolidated during the post phase with a final assignment that is introduced during the hybrid face-to-face week. This phase is self directed and guided via our Learning Management Platform. The post phase is finished when the final assignment has been handed in.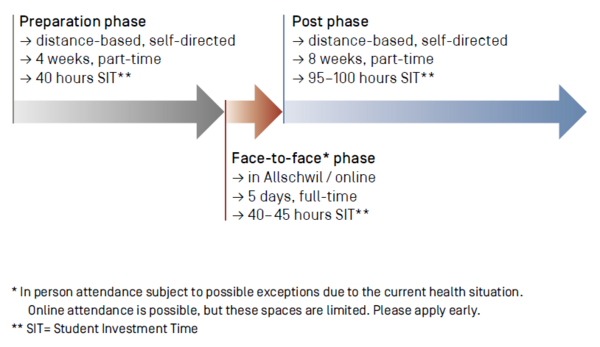 At the end of the course, participants will understand the importance of health systems and policies, and health systems research in international health management and in achieving public health goals. Participants will be acquainted with a systems thinking approach to health systems frameworks and the main conceptual elements of working within such frameworks.
Participants are assessed during both, the distance-based and on-campus phases of the courses, through individual and team assignments, professional presentations, quizzes or short tests, reflective papers and proposed projects.
Online Information Session
Fee for MBA-IHM students*: CHF 2,450
Fee for Short Course students: CHF 2,850
* Same fee applies to tropEd students and students enrolled in a SSPH+ professional postgraduate Master or PhD programme.
Course fees must be paid in advance to gain access to the online learning materials. Tuition fees do not cover insurance, travel expenses or personal living costs incurred during your stay in Basel.
Scholarships: Neither offered by the institute nor the University of Basel.