Family Medicine and Integrated Care
Family Medicine and Integrated Care
Swiss TPH helps governments with the transformation and modernisation of health services towards decentralised, family medicine driven care and community health interventions. Health specialists at Swiss TPH work with public health institutions, service providers, local authorities and communities helping to build capacity and to put mechanisms in place to coordinate providers and share information across service interfaces towards increasing effectiveness, quality and accountability of services.
Improving the Quality of Care
Swiss TPH's main focus is to improve the quality of care in countries with insufficient health care provision. For instance, experts develop evidence based clinical guidelines and institutional protocols, they train health personnel, develop and implement e-health based solutions and strengthen the capacity of patients and their families towards self-help and self-care.
Health promotion
People's participation in the development of person centred strategies and the empowering people for self-help and self-care initiatives plays an important role in Swiss TPH interventions. These intervention approaches also promote non-communicable diseases (NCDs) risk reduction through healthy behaviour and healthy environments.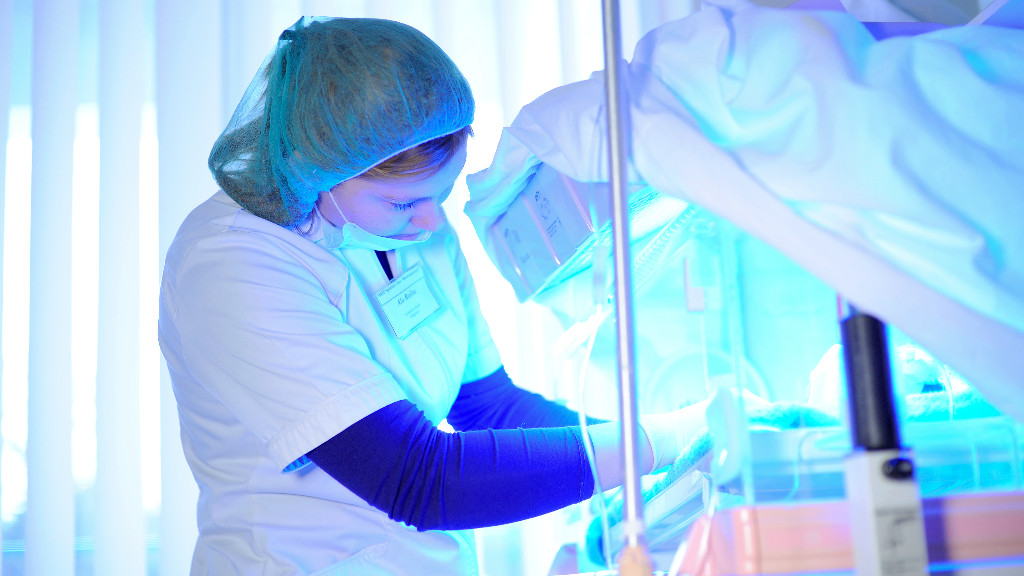 Facilitating Access to Perinatal Health Services in Romania
Swiss TPH helps to modernise health systems of Eastern European countries. In Romania for instance, experts support the government's health sector reform agenda at central and county levels to empower local authorities to develop integrated care solutions at community level by better coordinating health social and complementary community services to address long term management of NCDs.
Reducing Non-Communicable Diseases (NCDs) in Moldova
Swiss TPH supports the Republic of Moldova to improve the health status of the Moldovan population, especially in rural areas through the reduction of the burden of NCDs. At the national level, experts strengthen the capacity of national institutions to develop community nursing and community health promotion approaches, to develop family-health related treatment guidelines and to facilitate an supportive environment for community care.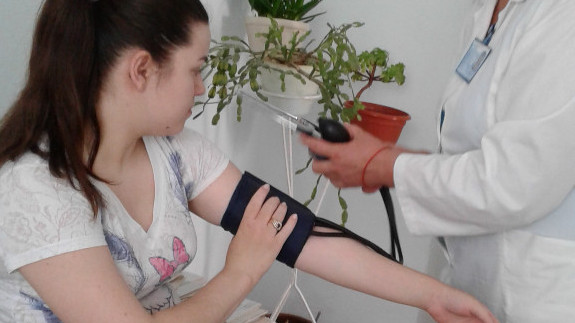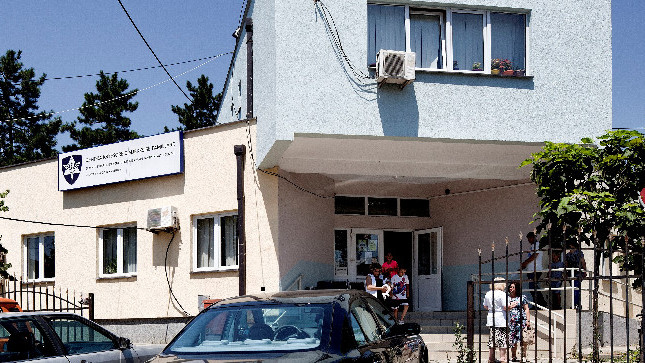 Accessible Quality Health in Kosovo
Despite its young population, the management and treatment of non-communicable diseases (NCDs) figure high on the agenda of the Kosovo Government. Swiss TPH supports the Ministry of Health to improve the quality of primary health care services on NCDs involving communities as well as local authorities. The project is funded by the Swiss Agency for Development and Cooperation (SDC).
Project Locations
{"locations":{"0":{"title":"Afghanistan, Kabul","description":"<p><\/p>","latitude":"34.5539509","longitude":"68.9168545","projects":{"0":{"uid":53,"title":"Implementation of ALMANACH in the ICRC","detailUrl":"https:\/\/www.swisstph.ch\/en\/projects\/project-detail\/projectdetail-action\/detail\/projectdetail-controller\/Projects\/project\/implementation-of-almanach-in-the-icrc\/"}}},"1":{"title":"Albania, Qark Diber","description":"<p><\/p>","latitude":"41.6837288","longitude":"20.4219532","projects":{"0":{"uid":276,"title":"Health for All Programme, Albania","detailUrl":"https:\/\/www.swisstph.ch\/en\/projects\/project-detail\/projectdetail-action\/detail\/projectdetail-controller\/Projects\/project\/health-for-all-programme-albania\/"}}},"2":{"title":"Albania, Qark Fier","description":"<p><\/p>","latitude":"40.7266459","longitude":"19.54383","projects":{"0":{"uid":276,"title":"Health for All Programme, Albania","detailUrl":"https:\/\/www.swisstph.ch\/en\/projects\/project-detail\/projectdetail-action\/detail\/projectdetail-controller\/Projects\/project\/health-for-all-programme-albania\/"}}},"3":{"title":"IMSP Institutul Mamei \u015fi Copilului, Chi\u0219in\u0103u, Moldova","description":"<p><\/p>","latitude":"46.980417","longitude":"28.867937","projects":{"0":{"uid":171,"title":"Modernizing the Moldovan Perinatal System","detailUrl":"https:\/\/www.swisstph.ch\/en\/projects\/project-detail\/projectdetail-action\/detail\/projectdetail-controller\/Projects\/project\/modernizing-the-moldovan-perinatal-system\/"}}},"4":{"title":"Kyrgyzstan","description":"<p><\/p>","latitude":"41.143957","longitude":"70.2524039","projects":{"0":{"uid":28,"title":"Health Facilities Autonomy, Kyrgyzstan, Phase I","detailUrl":"https:\/\/www.swisstph.ch\/en\/projects\/project-detail\/projectdetail-action\/detail\/projectdetail-controller\/Projects\/project\/health-facilities-autonomy-kyrgyzstan-phase-i\/"}}},"5":{"title":"Moldova, Briceni District","description":"<p><\/p>","latitude":"48.3607007","longitude":"27.0688529","projects":{"0":{"uid":270,"title":"Healthy Life Project - Reducing the Burden of Non-Communicable Diseases in Moldova","detailUrl":"https:\/\/www.swisstph.ch\/en\/projects\/project-detail\/projectdetail-action\/detail\/projectdetail-controller\/Projects\/project\/healthy-life-project-reducing-the-burden-of-non-communicable-diseases-in-moldova\/"}}},"6":{"title":"Moldova, Edine\u021b District","description":"<p><\/p>","latitude":"48.1667494","longitude":"27.2890086","projects":{"0":{"uid":270,"title":"Healthy Life Project - Reducing the Burden of Non-Communicable Diseases in Moldova","detailUrl":"https:\/\/www.swisstph.ch\/en\/projects\/project-detail\/projectdetail-action\/detail\/projectdetail-controller\/Projects\/project\/healthy-life-project-reducing-the-burden-of-non-communicable-diseases-in-moldova\/"}}},"7":{"title":"Moldova, F\u0103le\u0219ti District","description":"<p><\/p>","latitude":"47.5619006","longitude":"27.6908464","projects":{"0":{"uid":270,"title":"Healthy Life Project - Reducing the Burden of Non-Communicable Diseases in Moldova","detailUrl":"https:\/\/www.swisstph.ch\/en\/projects\/project-detail\/projectdetail-action\/detail\/projectdetail-controller\/Projects\/project\/healthy-life-project-reducing-the-burden-of-non-communicable-diseases-in-moldova\/"}}},"8":{"title":"Moldova, Orhei District","description":"<p><\/p>","latitude":"47.3826576","longitude":"28.8246698","projects":{"0":{"uid":270,"title":"Healthy Life Project - Reducing the Burden of Non-Communicable Diseases in Moldova","detailUrl":"https:\/\/www.swisstph.ch\/en\/projects\/project-detail\/projectdetail-action\/detail\/projectdetail-controller\/Projects\/project\/healthy-life-project-reducing-the-burden-of-non-communicable-diseases-in-moldova\/"}}},"9":{"title":"Moldova, Ungheni District","description":"<p><\/p>","latitude":"47.2305557","longitude":"27.7813662","projects":{"0":{"uid":270,"title":"Healthy Life Project - Reducing the Burden of Non-Communicable Diseases in Moldova","detailUrl":"https:\/\/www.swisstph.ch\/en\/projects\/project-detail\/projectdetail-action\/detail\/projectdetail-controller\/Projects\/project\/healthy-life-project-reducing-the-burden-of-non-communicable-diseases-in-moldova\/"}}},"10":{"title":"Nigeria, Abuja","description":"<p><\/p>","latitude":"9.4297698","longitude":"6.4007695","projects":{"0":{"uid":53,"title":"Implementation of ALMANACH in the ICRC","detailUrl":"https:\/\/www.swisstph.ch\/en\/projects\/project-detail\/projectdetail-action\/detail\/projectdetail-controller\/Projects\/project\/implementation-of-almanach-in-the-icrc\/"}}},"11":{"title":"Tajikistan, Dushanbe","description":"<p><\/p>","latitude":"38.5614373","longitude":"68.7115418","projects":{"0":{"uid":272,"title":"Enhancing Primary Health Care Services Project, Tajikistan","detailUrl":"https:\/\/www.swisstph.ch\/en\/projects\/project-detail\/projectdetail-action\/detail\/projectdetail-controller\/Projects\/project\/enhancing-primary-health-care-services-project-tajikistan\/"},"1":{"uid":92,"title":"Medical Education Reform Project Tajikistan, Phase III","detailUrl":"https:\/\/www.swisstph.ch\/en\/projects\/project-detail\/projectdetail-action\/detail\/projectdetail-controller\/Projects\/project\/medical-education-reform-project-tajikistan-phase-iii\/"}}}}}
Selected projects at this location: