The 1986 Ottawa Charter describes health promotion as the process of enabling people to increase control over, and to improve, their health. This key international agreement also defines a comprehensive approach to health promotion based on five key action areas: build healthy public policy, create supportive environments for health, strengthen community action for health, develop personal skills, and re-orient health services. By engaging stakeholders both within and beyond the health sector, we take a holistic and participatory approach aimed at greater equity in health that places communities at the centre of health systems.
Vulnerable Groups are Engaged for Health Intervention
Swiss TPH has considerable experience in the design, pilot and implementation of innovative and evidence-based interventions to promote health at the level of communities, with a focus on addressing social determinants of health. We work with individuals, families, groups and communities as recommended by WHO's IFC Framework to identify and engage vulnerable groups, most notably women and girls, as well as the elderly, disabled and poor.
Concerted Health Intervention Approaches
Paying close attention to the settings and their cultural context, we mainstream gender, social inclusion and HIV throughout our health promotion approaches to achieve better inclusion, as well as create positive social change and equity. Our approaches are based on effective community participatory techniques to identify health issues of concern, identify resources, plan responses, implement activities and evaluate results. Swiss TPH is shaping health promotion policy and promoting adequately funded strategies in Tanzania, Tajikistan and Albania.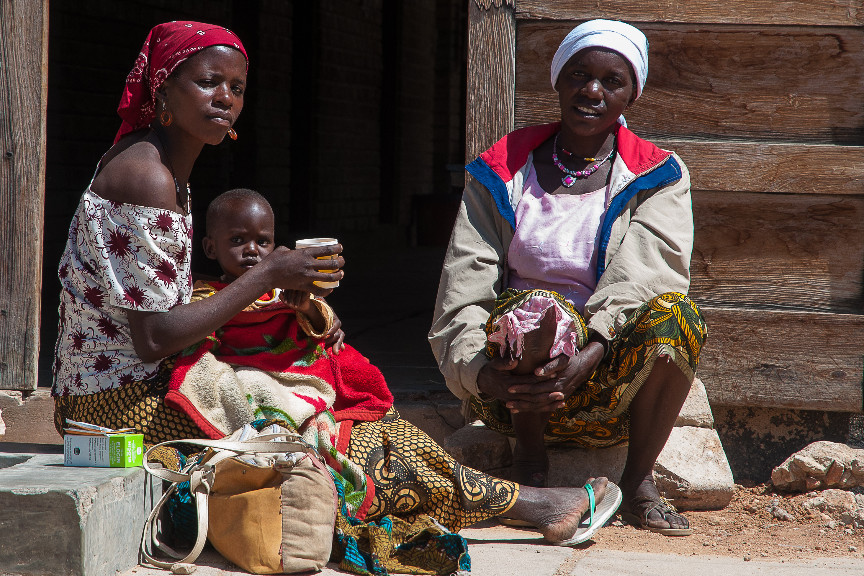 Health Promotion and Systems Strengthening
In Tanzania, the Health Promotion and Systems Strengthening (HPSS) Project has been funded by the Swiss Agency for Development and Cooperation since 2010. It works at the interface between communities and the health system, and in particular at primary health care level. The health promotion component focuses on empowering individuals, families, groups and communities to take control of their own local health and well-being issues.
To support this, the project strengthens the engagement and capacities of existing government staff, such as health and community development officers in health promotion, as well as community and non-governmental health promotion agents as well as supporting communities to access government funds for community participation in health promotion initiatives. Read more about the HPSS project and visit the project website.
Enhancing Primary Health Care Services in Tajikistan
Swiss TPH and Save the Children International are working on behalf of the Swiss Agency for Development and Cooperation to increase health literacy and empower rural Tajik communities to hold primary health care services to account. We supported the Republican Centre for Health Lifestyles to develop a guideline and regulatory framework on how communities can be involved in primary health care.
In addition, we are building the capacity of rayon level healthy lifestyle centres and primary health care staff to implement the approach. This includes participatory reflection and action cycles, community participation in health planning, fostering community-led emergency transport arrangements, and providing small grants so communities can tackle with wider social determinants of health. Read more about the Enhancing Primary Health Care Services project.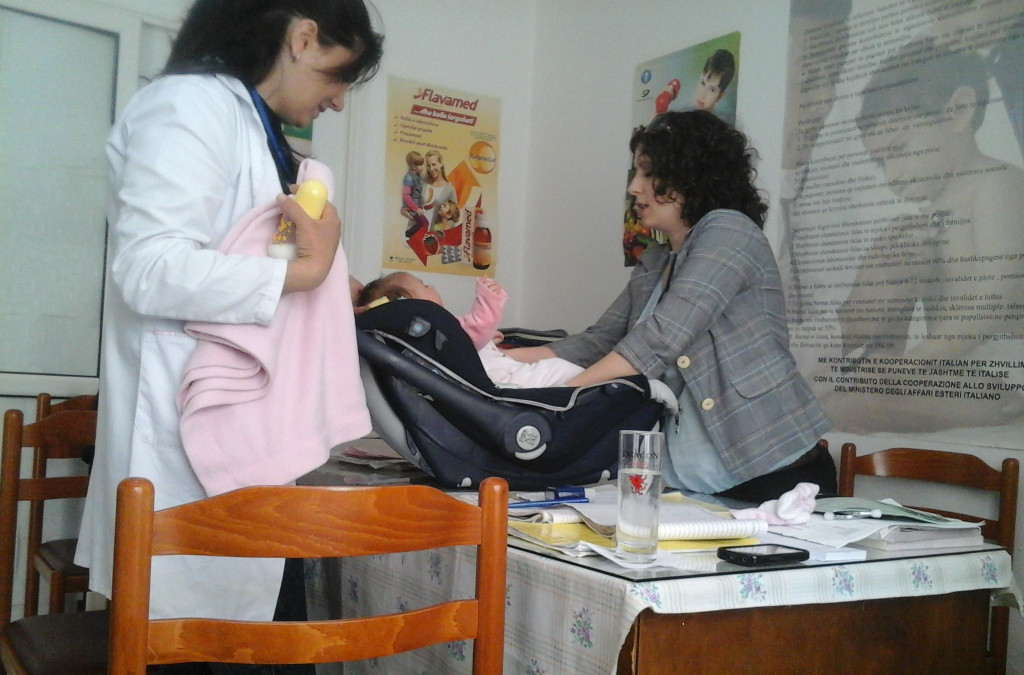 Health for All Project – Albania
The Health for All Project contributes to the national response to the high burden of preventable mortality and morbidity by strengthening the health system to effectively promote health and address preventable ill-health. The health promotion approach is two pronged, strengthening both the health system to more effectively promote health and the health literacy of communities and empowerment of individuals, families and communities to take responsibility and action for their own health and to realize their rights of access to quality services.
The primary target for project support and capacity building in health promotion and disease prevention are the key implementers; general practitioners, nurses (including patronage nurses) as well as civil society organisations and communities themselves to ensure that health service clients, particularly vulnerable and disadvantaged groups, become more 'health literate'. The project also supports government to elaborate a health promotion strategy. Read more about the project and visit its website.
The Society is Involved in Health Promotion
Health Promotion Course
In 2016 the Health Promotion and Systems Strengthening Project launched a new short course at the University of Dodoma aimed at students from a broad range of disciplines as well as serving health and community development practitioners. The course explores the evolution of health promotion and provides practical guidance on how to implement the five pillars of action set out in the Ottawa Charter.