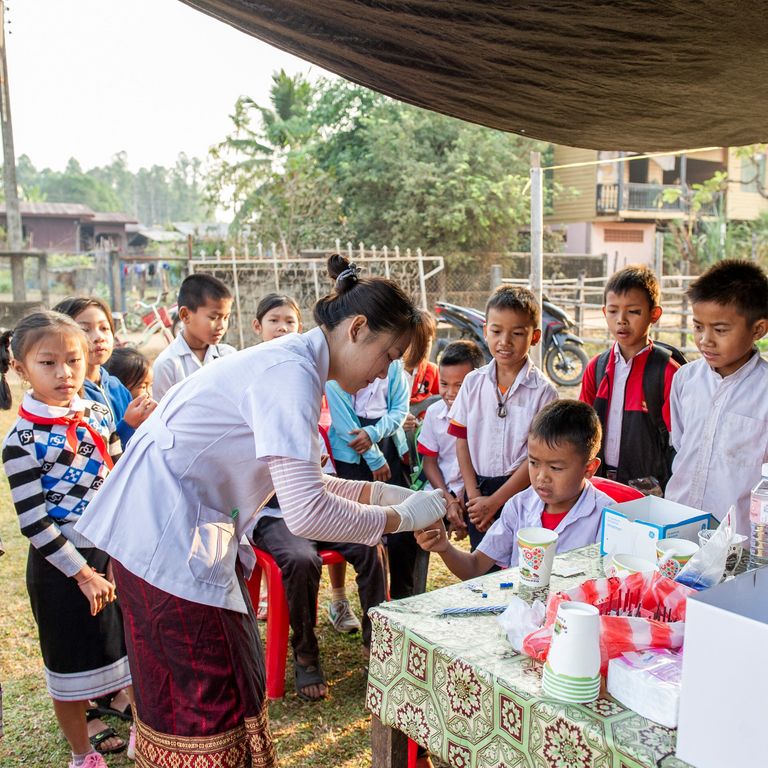 Swiss TPH specialists have a comprehensive understanding of health. Human and animal health is closely intertwined and related to environmental and social realities. Deploying a systemic approach, Swiss TPH scrutinises health from the single molecule to the humans in their social and natural environments. They conduct health impact assessments of large infrastructure projects such as mines or effective strategies against infectious and non-communicable diseases within health systems in Switzerland and all over the world.
Health and Disease in Different Cultural Contexts
Economic situation, personal values or social status: they all influence human health. That is why Swiss TPH experts analyse health and disease in different cultural contexts. Experts acknowledge the importance of different life periods for health and disease and the pivotal role played by gender inequalities.
The health of adolescence and elderly people is especially focused on.
Health Social Science Programme (HSSP)
The Health Social Science Programme acknowledges that health outcomes are shaped by social, economical and environmental factors. Applying methods from the social and cultural sciences, experts study different perceptions of health and illness, various care arrangements across countries and cultures or the health impact of education, employment or income. Linking debates of community participation with efforts for sustainable development is a key concern. Experts from the HSSP offer their expertise to clients from within and outside Swiss TPH.
Transdisciplinary Research