Good Clinical Practice (GCP) Training for Investigators and Study Teams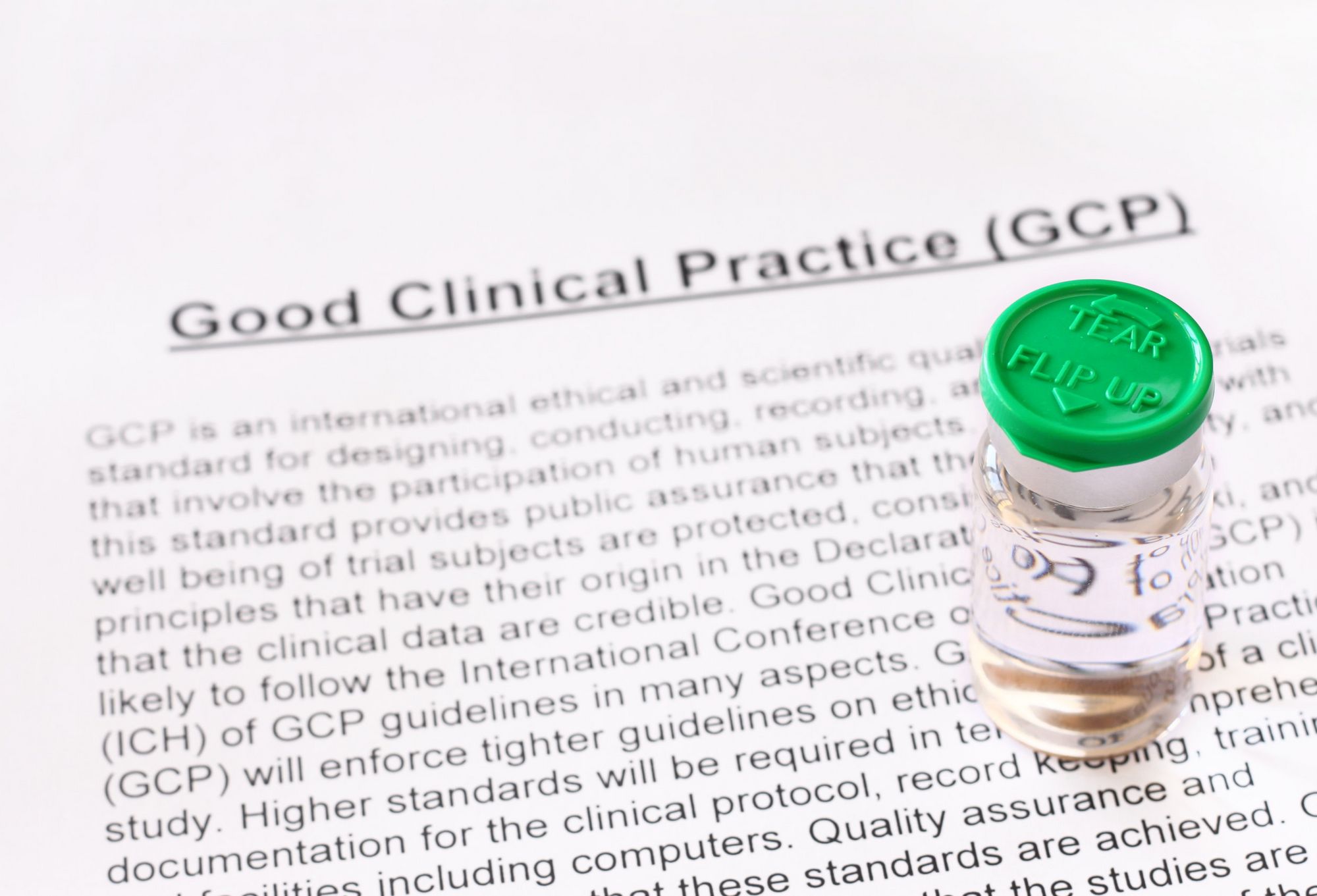 This compact two-day Good Clinical Practice course is designed in accordance with the requirements of Swissethics and covers the Good Clinical Practice knowledge indispensable for Investigators of clinical trials. The course consists of a comprehensive overview of ICH-GCP with a focus on participant protection, informed consent and safety reporting as well as topics such as study design and data management. It is ideal for Investigators, study personnel and people involved and/or interested in clinical research. The course is suited to beginners as well as experienced investigators in need of refresher training.
This course fulfills these requirements and is accredited by Swissethics (2016).
The participants benefit from the extensive experience of our instructors. All instructors can draw on hands-on clinical operations in Switzerland as well as in countries with limited resources.
Course Content
The training covers topics such as the key principles of the ICH-GCP E6 guideline, the role of ethics committees, data management and study documentation. In addition, we provide a historical overview of the development of international guidelines of clinical research, a general introduction to the phases of drug development and demonstrate the importance of quality assurance and quality control.
Course Structure
The course consists of presentations, enriched with practical examples, supplemented with interactive exercises and case studies. Prior to the course, participants will be expected to have read the "ICH Harmonised Guideline – Integrated Addendum to ICH E6(R1): Guideline for Good Clinical Practice E6(R2)" and the "Declaration of Helsinki - Ethical Principles for Medical Research Involving Human Subjects" (Version October 2013, Fortaleza) (appr. 3 hours).
Evaluation and Certification
The course is accredited by Swissethics and fulfills the training requirements for Investigators and Sub-Investigators. After the course, participants will need to pass a competency assessment (multiple choice consisting of 20 questions), with a minimum passing score of 70%, in order to receive a certificate of training. This certificate will be e-mailed to participants after they have successfully completed the competency assessment.


Course Learning Objectives
The goals for participants of this course are:
To understand the historical development, the principles and content of international guidelines for clinical research (Declaration of Helsinki, ICH-GCP) and their influence on the Swiss legislation (HMG, VKlin)
To understand the different phases of drug development
To gain an understanding of the role of ethics committees, in particular their mandate to protect the patient's well-being, integrity and autonomy
To define the investigator's role and responsibilities in a clinical study, particularly with regard to informed consent and safety reporting
To learn about the submission process to ethics committees and regulatory authorities
To understand the principles of quality assurance and quality control and their implementation in clinical studies, including the importance of Standard Operating Procedures, study monitoring and audits
To become acquainted with the essential study documents and to understand the importance of proper document management
To understand the different study designs of clinical trials, the prevention of bias and the basic principles of statistics as well as protocol optimization
To adopt Good Documentation Practices
To understand the principles of data capture (e.g. CRF), data quality and data management
To learn about the definition and consequences of research misconduct


The following topics are covered in the course:
Introduction to Good Clinical Practice, historical background and research ethics
Key principles of the ICH GCP E6 (R2) Guideline and investigator responsibilities
Legal and regulatory requirements of clinical research, with a focus on Switzerland
Role of ethics committees, regulatory authorities and submission processes
Basic statistical concepts and study design, including protocol optimization
Study documentation and data management including case report form design
Quality Management
The Good Clinical Practice (GCP) course aims to provide professionals with the information, methods and tools needed to implement clinical research according to international standards.


Course fee for external participants: CHF 950
Course fee for Basel University / University Hospital Basel employees: CHF 700
Course fee for Swiss TPH employees: CHF 300
The fee includes training documentation, refreshments, coffee breaks, snack/buffet lunch.
Cancellation Conditions:
The course fee is due upon receipt of the invoice. It is possible to cancel the attendance two weeks prior to the event for an administrative fee of CHF 50.00. For cancellations up to one week prior to the event, 50 % of the attendance fee will be charged; for less than one week the whole attendance fee must be paid.
Good Clinical Practice (GCP) Training for Investigators and Study Teams, 14 - 15 March 2023
Venue: Swiss TPH (Kreuzstrasse 2, 4123 Allschwil (BL), Switzerland)
REGISTRATION closed
-----------
Good Clinical Practice (GCP) Training for Investigators and Study Teams, 15 - 16 August 2023
Venue: Swiss TPH (Kreuzstrasse 2, 4123 Allschwil (BL), Switzerland)
-----------
Good Clinical Practice (GCP) Training for Investigators and Study Teams, 5 – 6 December 2023
Venue: Swiss TPH (Kreuzstrasse 2, 4123 Allschwil (BL), Switzerland)