Group | Helminth Interventions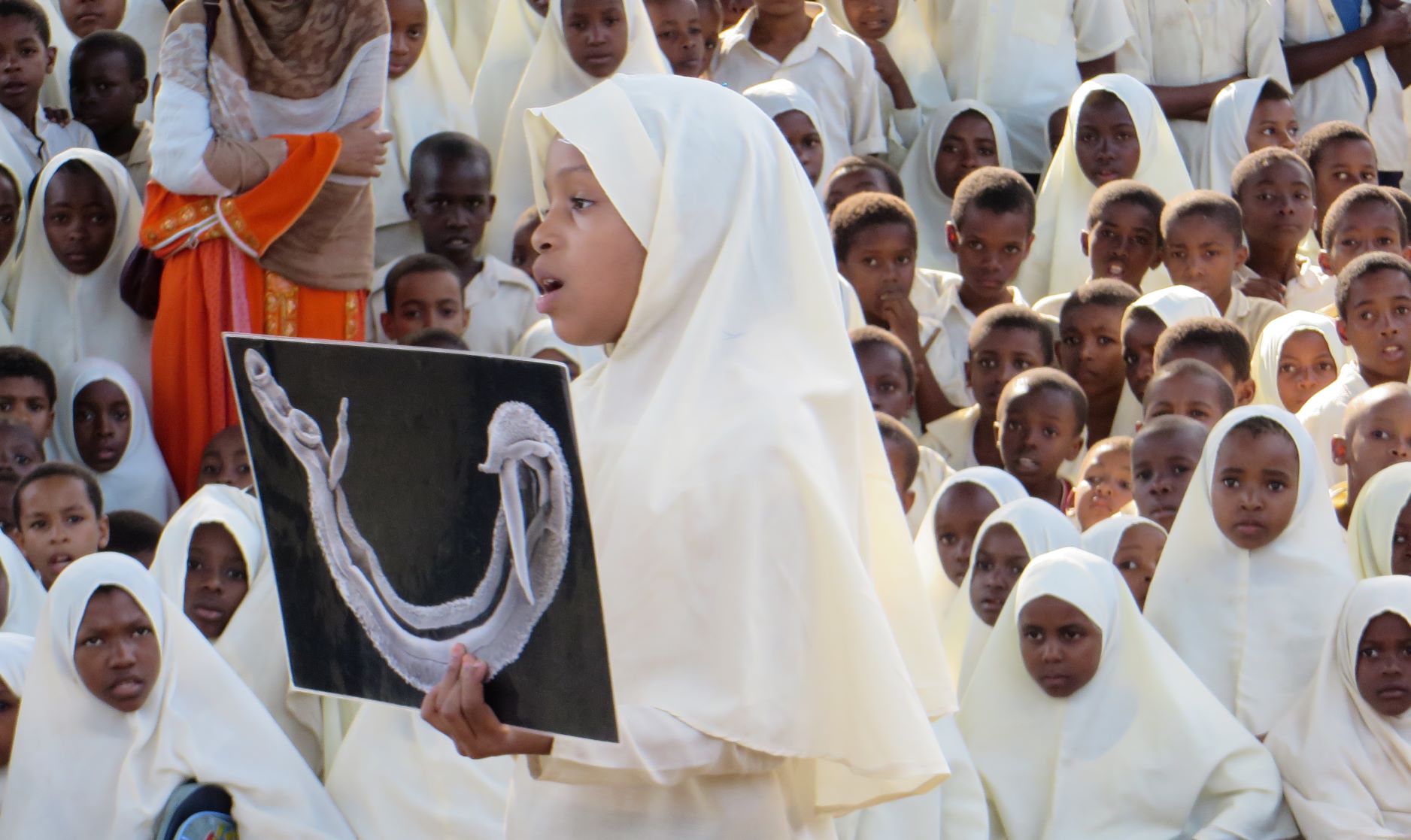 In the Helminth Interventions Group we conduct research with the goal of optimizing the control and elimination of human helminth infections. Our projects focus on the application, validation and evaluation of new diagnostic tools and intervention strategies that can help programme managers to effectively gain and sustain schistosomiasis control and elimination.
In large-scale operational and implementation research studies, we investigate the performance and applicability of new diagnostic approaches for the sensitive and specific detection of Schistosoma infections at the point of care. We also monitor and evaluate the impact and performance of standard and new intervention approaches to guide future programme decisions for schistosomiasis control and elimination.
On the Zanzibar islands (Unguja and Pemba) belonging to the United Republic of Tanzania in East Africa, our research focuses on transdisciplinary intervention approaches that can contribute to the interruption of urogenital schistosomiasis transmission on Zanzibar. In addition to preventive chemotherapy, we explore the impact of snail control and novel behavior change approaches in hotspot areas. In low-risk areas, we investigate the performance of new adaptive intervention approaches, such as surveillance-response including test-treat-track and targeted snail control scenarios.
We actively collaborate with academic institutions across the globe and work in close partnership with local governments, non-governmental organizations and national helminth control programmes.
Partners and Collaborators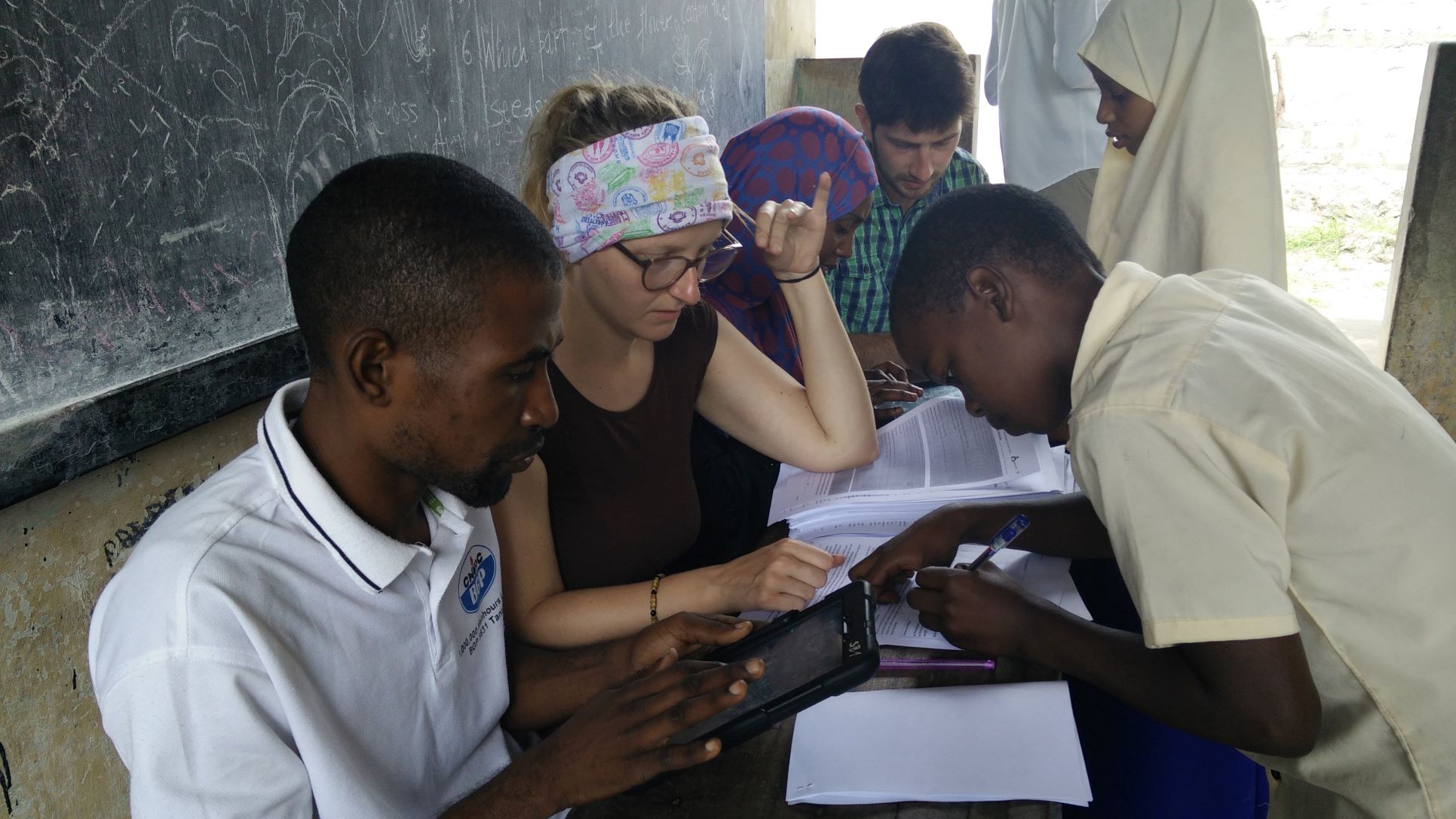 Novel Tools and Strategies for Breaking Schistosomiasis Transmission
Challenges occur on "the last mile" towards schistosomiasis elimination, including the persistence of transmission hotspots, recrudescence of infection in areas where the prevalence has been successfully reduced, and diagnostics that are not sensitive and specific enough to detect light intensity infections. In the SchistoBreak study, we explore the application of new point-of care diagnostic tools and adaptive intervention strategies that are tailored to the micro-epidemiology of schistosomiasis in the North of Pemba island, Zanzibar, United Republic of Tanzania. Read more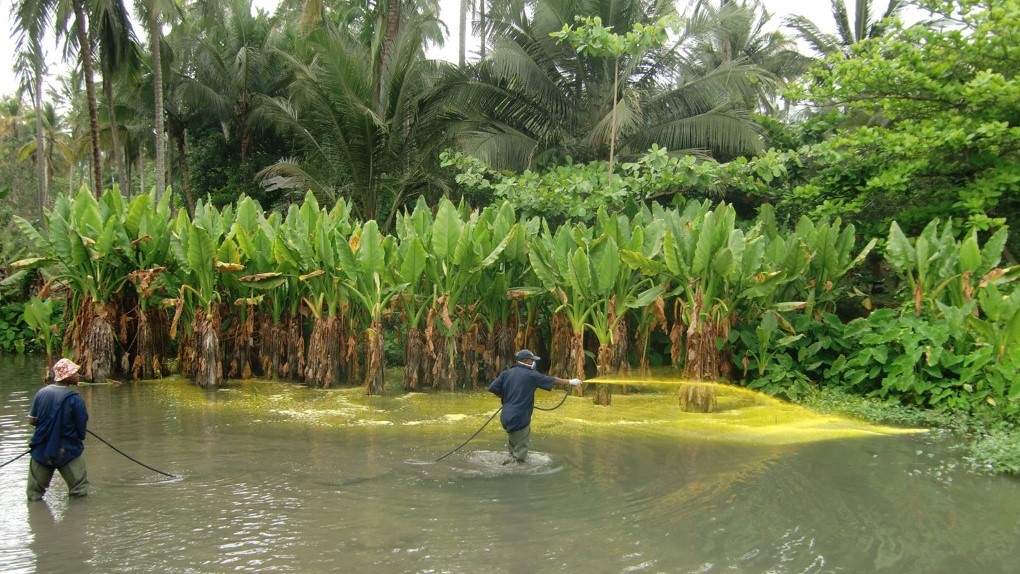 Zanzibar Elimination of Schistosomiasis Transmission Project
Elimination of schistosomiasis as public health problem and interruption of transmission in selected areas are targets set by the World Health Organization for 2030. The Zanzibar government is committed to achieve this goal. Together with the Zanzibar Neglected Diseases Program, we implement a cluster randomized trial that aims to assess biannual mass drug administration applied alone or with complementary snail control or behaviour change interventions for the reduction of Schistosoma haematobium prevalence and infection intensity in children from Zanzibar and to compare the effect between the clusters. Read more
Selected Publications
Trippler L et al. Impact of seven years of mass drug administration and recrudescence of Schistosoma haematobium infections after one year of treatment gap in Zanzibar: repeated cross-sectional studies. PLoS Negl Trop Dis. 2021;15(2):e0009127. DOI: 10.1371/journal.pntd.0009127
Monnier N, Barth-Jaeggi T, Knopp S, Steinmann P. Core components, concepts and strategies for parasitic and vector-borne disease elimination with a focus on schistosomiasis: a landscape analysis. PLoS Negl Trop Dis. 2020;14(10):e0008837. DOI: 10.1371/journal.pntd.0008837
Knopp S et al. Evaluation of integrated interventions layered on mass drug administration for urogenital schistosomiasis elimination: a cluster-randomised trial. Lancet Glob Health. 2019;7(8):e1118-e1129. DOI: 10.1016/S2214-109X(19)30189-5