Unit | Helminth Drug Development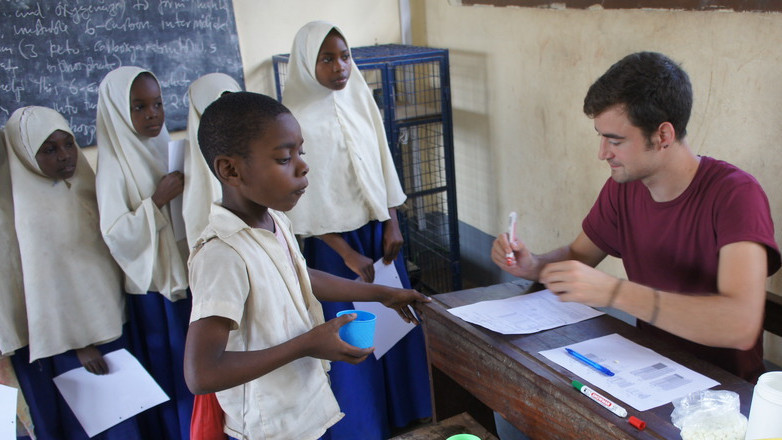 We maintain a unique and large range of helminth life cycles for our drug discovery work. In addition, we are developing assays to screen promising molecules for drug discovery . Another main research emphasis is preclinical work. We investigate the drug disposition and metabolic parameters of antihelminthic drugs and drug development candidates. Finally, we are running human clinical trials in endemic countries to assess the safety and efficacy of oral antihelminthics or drug combinations.
Our research team is interested in identifying and developing novel, broad spectrum and orally active drugs against helminthic diseases, including soil-transmitted helminthiasis, schistosomiasis and food-borne trematodiases.
Need for Novel Anthelminthic Drugs
Soil-transmitted helminthiasis, schistosomiasis and food-borne trematodiases affect hundreds of millions of people, particularly those living in poor rural communities of the developing world. So far, a vaccination is not available and is unlikely to be soon. Accordingly, therapeutic drugs, regularly administered, are the only way to control morbidity. Due to the fact, that only very few of those drugs are currently on hand the development of new, safe and efficacious anthelminthics is indispensable.
Our Research Activities
The research in our unit covers a broad spectrum of activities, from drug discovery to development, from bench work to clinical trials in the field. We are an interdisciplinary team of technicians, PhD students, Postdocs, or civil servants trained as biologists, pharmacists, epidemiologists or physicians.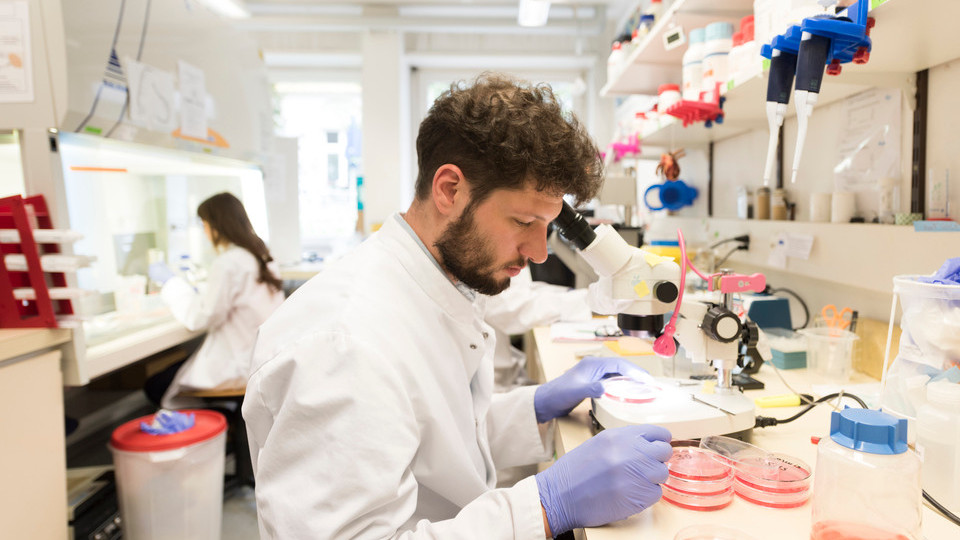 Together with the Bio Engineering Laboratory at ETH we innovate on an "infected body-on-a-chip" microfluidic EIS platform for antischistosomal drug discovery. The device will allow us to measure continuous, online drug dose-response effects on the larval stage of schistosomes, rendering the screening process higher throughput, more objective, and richer in quality data. The chip will incorporate spherical myocardial and liver microtissues, which, upon exposure to the drug, will capture cardiotoxicity and hepatotoxicity. In summary, our work will transform antischistosomal drug discovery in multiple essential ways, which will ultimately result in novel treatment options.
Pharmacokinetics of Praziquantel
Drug disposition of praziquantel in the target population has not been properly studied to date. In addition, the optimal dose of praziquantel in preschoolers is not known. We validated a dried blood spot method for praziquantel (Meister et al. 2016) to run pharmacokinetic studies in preschool-aged and school-aged children infected with Schistosoma mansoni and Schistosoma haematobium. Participating children received 20, 40 or 60 mg/kg praziquantel and underwent sampling at different time points. Data analysis is currently ongoing. We anticipate that our date will guide the selection of a safe and effective dose for preschoolers.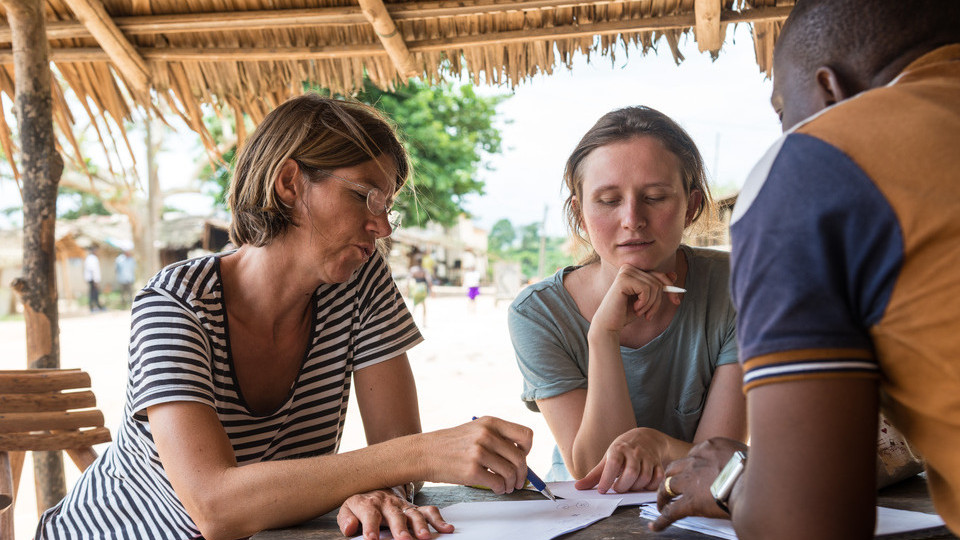 Combination Chemotherapy for Soil-Transmitted Helminthiasis
Drug combinations for the treatment of soil-transmitted helminthiasis are receiving increasing attention. We have conducted a series of pivotal trials over the past years, for example evaluated the efficacy and safety of oxantel pamoate-albendazole. In the next months we aim to conduct preliminary studies on the efficacy of albendazole and ivermectin in dose-response relationship studies in different population subgroups and study pharmacokinetic properties of ivermectin. In addition, studies have been launched to investigate the safety and efficacy of combinations with tribendimidin and moxidectin.
Ajuwon B.I et al. Machine learning prediction models for clinical management of blood-borne viral infections: a systematic review of current applications and future impact. Int J Med Inform. 2023;179:105244. DOI: 10.1016/j.ijmedinf.2023.105244
Akinsolu F.T et al. Community perception of school-based mass drug administration program for soil-transmitted helminths and Schistosomiasis in Ogun State, Nigeria. PLoS Negl Trop Dis. 2023;17(7):e0011213. DOI: 10.1371/journal.pntd.0011213
Biendl S et al. In vitro and in vivo antischistosomal activity profiling and pharmacokinetics of ozonide carboxylic acids. ACS Infect Dis. 2023;9(3):643-652. DOI: 10.1021/acsinfecdis.2c00581
Cappuccino C et al. Co-crystalline solid solution affords a high-soluble and fast-absorbing form of praziquantel. Mol Pharm. 2023;20(4):2009-2016. DOI: 10.1021/acs.molpharmaceut.2c00984
Coffeng L.E et al. A general framework to support cost-efficient fecal egg count methods and study design choices for large-scale STH deworming programs-monitoring of therapeutic drug efficacy as a case study. PLoS Negl Trop Dis. 2023;17(5):e0011071. DOI: 10.1371/journal.pntd.0011071