Environmental Exposures and Health
Unit | Environmental Exposures and Health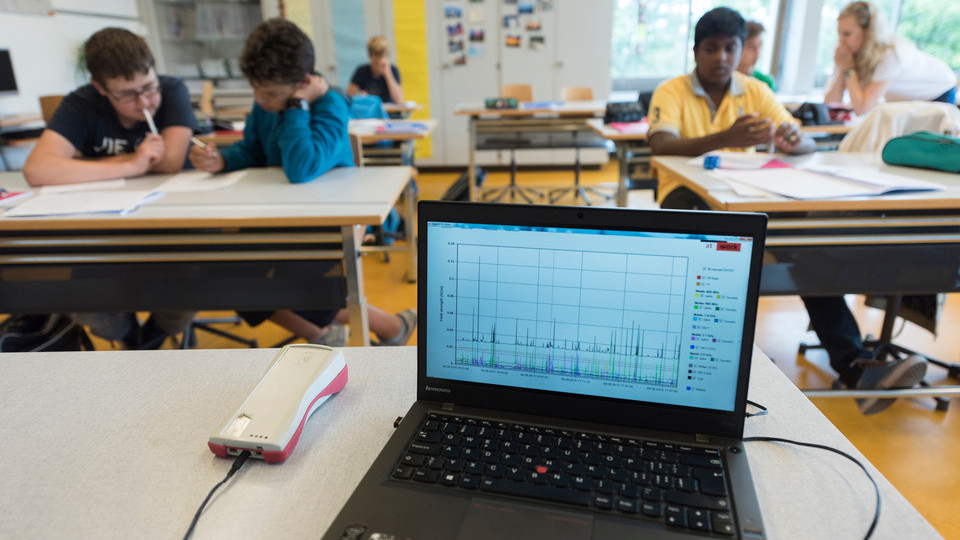 Our continuous interaction with the environment affects our health in both positive and negative ways. Researchers in the Environmental Exposures and Health unit develop and integrate novel tools and methods to investigate the health effects of a wide range of environmental exposures. These include transportation noise, ionizing and non-ionizing radiation, ambient and indoor air pollution, environmental tobacco exposure, pesticides and climate change including heat waves.
From Exposure Assessment to Effective Public Health
The unit conducts epidemiological studies in children, adolescents and adults. Current studies are dealing with health-related quality of life, behaviour, respiratory diseases, childhood tumours, cardiovascular diseases and neurodegenerative diseases. The unit also conducts health risk assessments, including meta-analyses and systematic reviews and contributes to the development of guidelines and regulatory limits in the field of environmental health.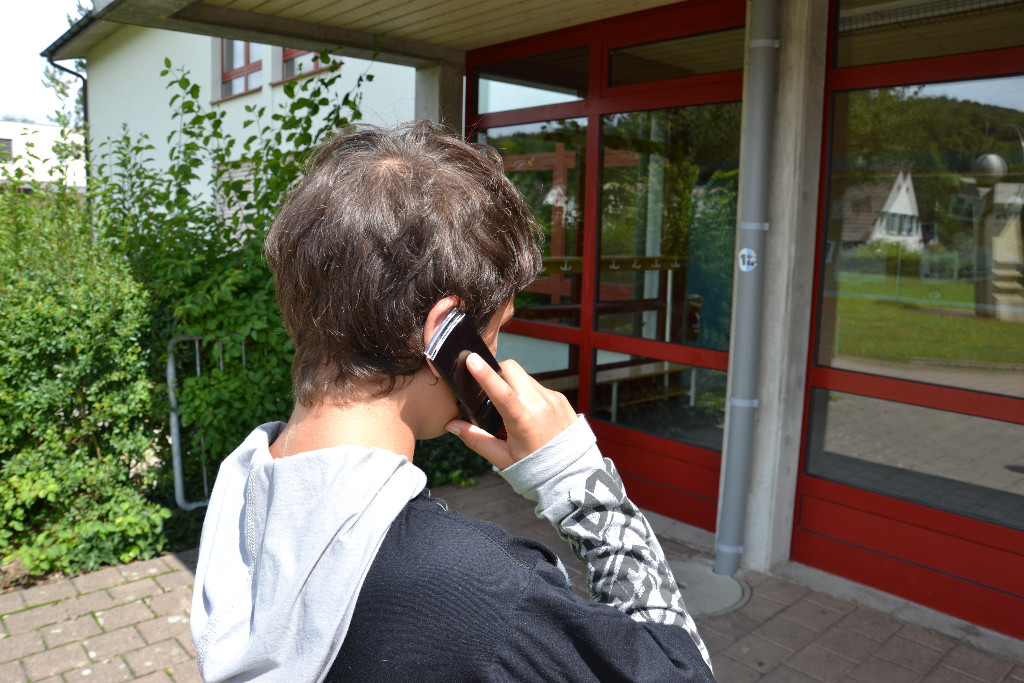 HERMES: Health Effects Related to Mobile Phone Use in Adolescents
The aim of this cohort study is to prospectively investigate in adolescents whether exposure to RF-EMF emitted by mobile phones and other wireless communication devices causes behavioural problems, non-specific health disturbances or affects cognitive functions. The study evaluates usage data from around 500 adolescents in school grades 7 and 8 over a period of 12 months, and tests their cognitive ability with standardized computer tests. More information about the project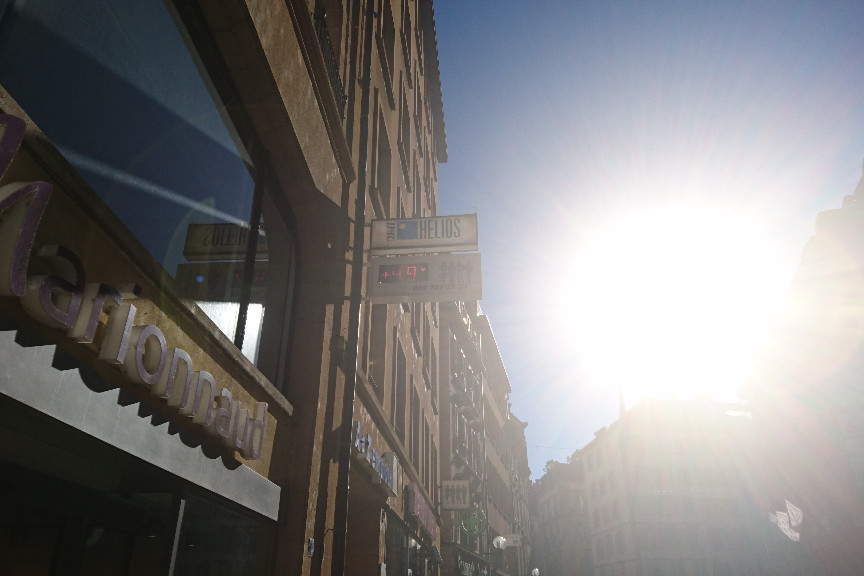 Evaluation of Heat Wave Related Mortality and Adaption Measures in Switzerland
Heat is a stressor for the body and it is well proven that heat causes excess mortality. The aim of this project is to obtain a better understanding how heat waves affect mortality and morbidity in Switzerland. Further, a tool box is derived on potential adaption measures that can be taken by various stakeholders to prevent heat related health effects. A further objective of the project is to evaluate the effectiveness of these adaption measures. Read more
The SPUTNIC Study
The SPUTNIC study aims to investigate possible correlations between mobile radiation and human health. We invite interested people living in the agglomeration of Basel to participate in this study. Click the link for more information.
de Hoogh K et al. Predicting fine-scale daily NO2 for 2005-2016 incorporating OMI satellite data across Switzerland. Environ Sci Technol. 2019;53(17):10279-10287. DOI: 10.1021/acs.est.9b03107
Doiron D et al. Air pollution, lung function and COPD: results from the population-based UK Biobank study. Eur Respir J. 2019;54(1):1802140. DOI: 10.1183/13993003.02140-2018
Ragettli M.S, Vicedo-Cabrera A.M, Flückiger B, Röösli M. Impact of the warm summer 2015 on emergency hospital admissions in Switzerland. Environ Health. 2019;18:66. DOI: 10.1186/s12940-019-0507-1
Röösli M, Lagorio S, Schoemaker M.J, Schüz J, Feychting M. Brain and salivary gland tumors and mobile phone use: evaluating the evidence from various epidemiological study designs. Annu Rev Public Health. 2019;40:221-238. DOI: 10.1146/annurev-publhealth-040218-044037
Vienneau D et al. Façades, floors and maps – influence of exposure measurement error on the association between transportation noise and myocardial infarction. Environ Int. 2019;123:399-406. DOI: 10.1016/j.envint.2018.12.015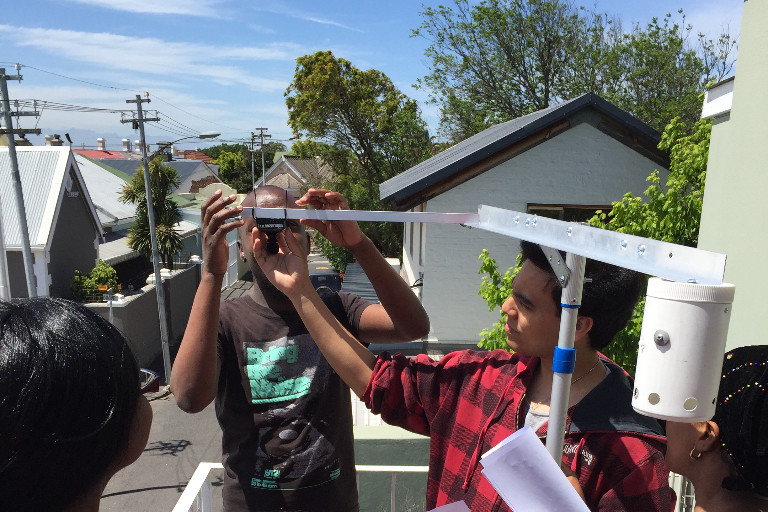 Joint South Africa & Swiss Chair in Global Environmental Health
This chair in Cape Town university addresses emerging environmental health problems in South Africa. The collaboration consists of four projects: (i) a cohort study on agricultural pesticides effects on the development and respiratory health effects among rural children; (ii) a cohort study on the effects of ambient air pollutants on childhood asthma; (iii) an ecosystem approach on the health risks associated with chemical pollution and bio contamination of water sources and soils; and (iv) a health risk assessment on the impact of climate change on ecosystems, water and chemical usages. Further information about the project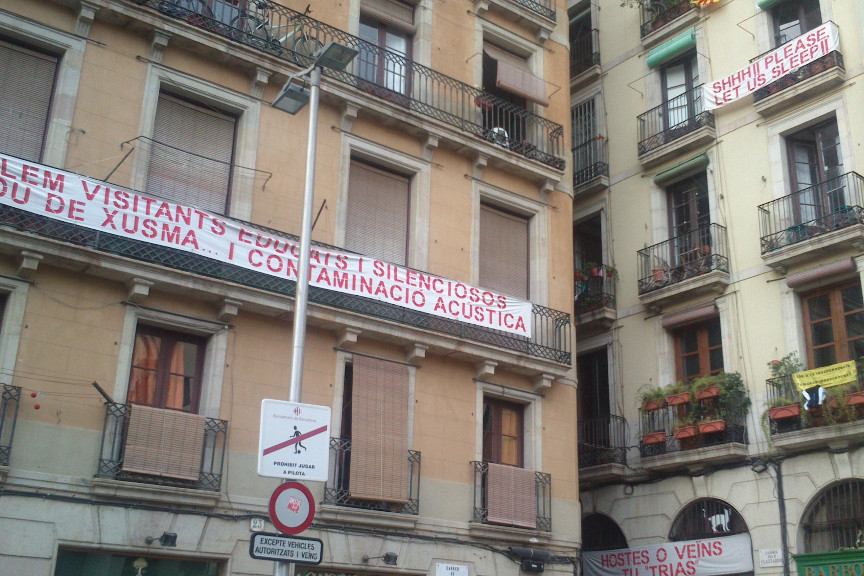 SiRENE: Short and Long Term Effects of Transportation Noise Exposure
The overall goal of this interdisciplinary project with five research groups is to investigate acute, short- and long-term effects of road, railway and aircraft noise exposure on annoyance, sleep disturbances and cardiometabolic risk. The project aims at identifying noise exposure patterns that most strongly affect individuals during sleep and thus may ultimately result in long-term health consequences. In addition, the role of individual characteristics such as age and gender, noise sensitivity and genetic predispositions will be elucidated. Read more about the project and visit the project website.
Partner Research Groups of SiRENE
The ICARUS Study
The ICARUS project aims to examine how individual air pollution affects health in nine different European cities. We invite inhabitants of Basel to become part of the study. More information (in German)