What is the aim of the study?
The Basel Urban Labs study - as part of the European research project EXPANSE - wants to compare the living environment of the Basel region with other European cities. We want to understand how various factors in the environment in which we live affect our health and how the complex environment affects our sleep, our movement and body weight, our stress levels, and our life satisfaction. Thanks to your participation, the Basel Urban Labs study could help politicians in the Basel region to consider health aspects in their planning.
Why is this important?
Where we live influences our well-being very much. Where we live and work determines how much air pollution or traffic noise we are exposed to. Greenspaces such as parks, gardens, forests or sports fields at home or at work influence our leisure activities. The connection of our home to public transport, to pedestrian-friendly paths, and to facilities such as banks, cafés, fitness centers, and healthcare centers is important for our social life and for our health care. What restaurants and grocery stores we have access determines our diet.
Who can participate?
We invite a random sample of the population registry who have lived in the canton of Basel-Stadt or Basel-Landschaft for at least 1 year and are at least 18 years old. In addition, we recruit those who move to another place within Basel region so that we can compare the living environment before and after moving.
What can I expect if I participate in the study?
At the beginning and during the study period up to December 2024, the participants regularly answer short questionnaires and once a month 30-minute questionnaire online or via a smartphone application developed for the study. In a two-week measurement period, the mobility behavior and chemical exposures are measured in a personalized manner. All participants receive a GPS-tracker for geolocation and a silicone wristband to measure the chemicals in the air. Some will also receive a device to measure personalized exposure to particulate matter pollution on the go and at home. Those who agree also take a few drops of blood from their finger on the last day of the measurement period. A time-activity diary is kept on four days of the 14-day measurement period. In the second year of study it is possible that some of the participants will be invited to a second personalized measurement period.
What is my personal benefit in participating?
If you participate in the Basel Urban Labs study, you will not receive any compensation. During the course of the study, the smartphone app will provide regularly an analysis of your personal data in comparison to other study participants. Therefore, you can compare your personal noise exposure with other participants in Basel or in other European cities. If you are interested, we would be happy to inform you about the results of this research project on the homepage of the Basel Urban Labs study (www.swisstph.ch/urbanlabs). At the end of the Basel Urban Labs research project we would like to develop an app that allows you to assess your risk of developing cardiovascular disease, diabetes, or a chronic lung disease based on your home address and your answers to additional questions.
I am interested – what should I do now?
If you receive our invitation letter, please follow the instructions to register online with your contact information.
If you have not received our invitation letter but are planning to move within Basel region, please contact us at urbanlabs@swisstph.ch or 061 284 88 83.
Due to a printing error, the personal access code is missing from the invitation letter. We apologise for this circumstance. The invitation with the access code will be sent to you again in a few days. Thank you for your patience and understanding.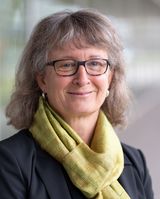 Frequently Asked Questions
You can give us your preferences for the measurement period (months). We will then contact you to set the start date at a time that suits you best.
Yes, you can also stay outside the canton of Basel-Stadt during the measurement period.
It is important that your mobility behaviour during the measurement period corresponds as closely as possible to your everyday mobility behaviour so that the measurements during this period are representative of it. If you regularly spend time abroad in your everyday life, this is not a problem if you also do so during the measurement period.
Yes, even if you are not very mobile, you can participate in the study. You can still make an important contribution to the study.
We will contact you as soon as possible to set a date for the measurement period. For organisational reasons, it may take a while before we contact you.
No, if you are not on the move, for example if you are at home or at work, you do not have to wear the GPS tracker on you.
Participants answer a short questionnaire at the beginning and regularly during the study period until December 2024 and a long questionnaire once a month online or via a study app installed on their mobile phone. The basic questionnaire at the beginning of the study takes about 30 minutes. There will be short questionnaires several times a week via the installed study app, which will take about 5-10 minutes. The monthly questionnaire takes about 30 minutes to complete. Completing the questionnaires - especially via the app - is playful and should be fun.
Yes, you are welcome to participate in Basel Urban Labs even if you plan to move away from Basel during the course of your studies. The prerequisite would be that we could carry out the two-week measurement period in Basel, i.e. before your move. However, a planned move at the beginning of the study (i.e. still in 2022 or early 2023) would unfortunately be an exclusion.
Yes, you are welcome to participate in Basel Urban Labs even if you have a second residence elsewhere where you also spend time. As long as you also spend time at your place of residence in Basel, this is not a problem.
In terms of data protection, our research activities are subject to Swiss law and we also comply with European regulations. The data protection officers of the cantons of Basel-Stadt and Basel-Landschaft are aware of the implementation of Basel Urban Labs and support this project. For the implementation of Basel Urban Labs, the approval of the Ethics Committee Northwestern Switzerland, which the project has received, is mandatory. For more detailed information, you will receive the detailed study information by post after your registration, which covers the topic of data protection in detail. Registration is non-binding, participation in the study is voluntary.
EXPANSE is a project funded by the European research programme Horizon 2020.