International HIV and Chronic Disease Care
Group | International HIV and Chronic Disease Care
Globally, the number of people suffering from chronic conditions such as HIV and non-communicable diseases is growing. How to provide these people with sustainable, cost-effective high-quality care in resource-limited settings is a key question in global health. Our group contributes evidence through clinical, epidemiological, molecular biological and implementation research in sub-Saharan Africa. The main focus of our activities is on HIV in Lesotho, where we have conducted several randomized clinical trials. Past and current randomized clinical trials address community-based HIV testing and care, improvement of the cascade of care, differentiated service delivery models and management of treatment failure in persons living with HIV in sub-Saharan Africa.
In Lesotho, projects are developed and conducted jointly with strong national partners including the Ministry of Health of Lesotho and SolidarMed, Partnerships for Health.
While the focus of our group's activities remains on HIV in Lesotho, we are currently broadening our scope through expansion to project sites in South Africa and Tanzania and new additional research fields involving other conditions, such as high blood pressure, tuberculosis and mental health.
SaDAPT
Tuberculosis is the most common cause of death in people with HIV. If persons with HIV/TB co-infection are started on antiretroviral therapy (ART) without first starting TB treatment, this can lead to possibly severe immune reconstitution syndrome (IRIS). Delaying ART on the other hand increases risk for HIV-associated complications and further HIV transmission. To date, there is no scientific evidence for this difficult balancing act and accordingly no clear treatment guidelines. The SaDAPT (Same-Day ART in persons with HIV and Presumptive Tuberculosis) study, a randomized controlled clinical trial in Lesotho and Malawi, is investigating the question of when ART in persons tested positive for HIV should be started when they simultaneously show symptoms of a possible TB infection. This project is funded by the Swiss National Science Foundation. Read more
Closing the Mental Health Treatment Gap
75% of people with mental health problems in low-income countries do not have access to effective treatment. The project, funded through an Ambizione Fellowship from the Swiss National Science Foundation (SNSF), focuses on improving the mental health of people living with HIV in Lesotho. The research uses a novel approach to treating mental health in low-resource settings by including loved ones, such as romantic partners or family members, in the treatment alongside the patient. Particular emphasis will be placed on the training of non-specialist health personnel and the development of training and intervention materials that can be widely disseminated, if the intervention is found to be effective. Read more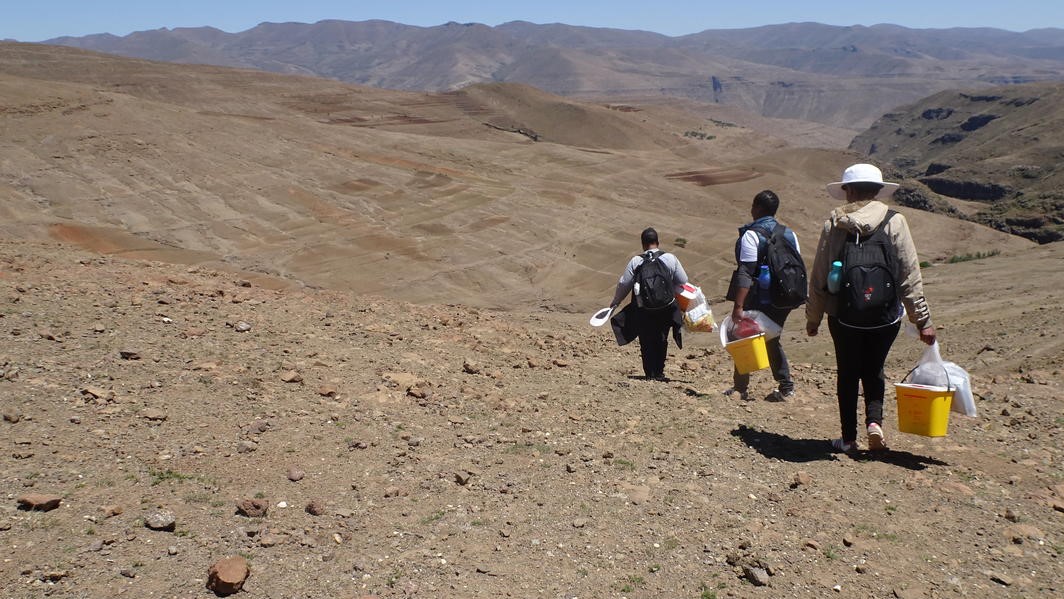 ComBaCaL
In many sub-Saharan African countries, including Lesotho, non-communicable diseases (NCDs) such as diabetes and hypertension have overtaken infectious diseases as the major burden of disease. ComBaCaL (Community Based chronic disease Care Lesotho) is a multidisciplinary implementation research programme that aims to tackle NCDs in Lesotho, building on long-term experience in HIV/AIDS chronic disease care. ComBaCaL will train lay health workers (LHWs) to provide NCD prevention, screening and diagnosis and will evaluate in a large-scale randomized trial, which aspects of NCD care can safely and effectively be shifted to LHWs. A locally developed eHealth application with smart clinical algorithms will assist the LHWs, allow supervision by clinic staff, and efficiently link the data to the health facility. Read more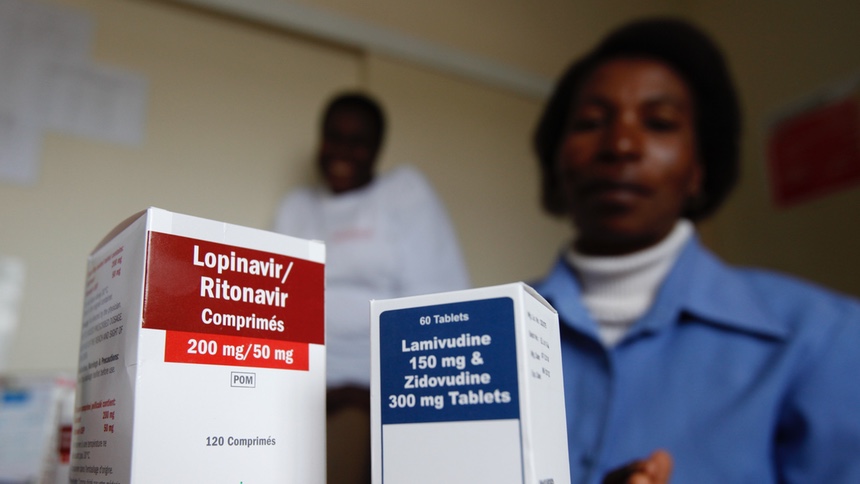 SESOTHO
The SESOTHO trial was the first published randomized trial that assessed whether a regimen switch is beneficial for patients with a persisting low level of HIV in their blood stream. The findings encourage the threshold for virologic failure to be lowered below 1000 copies/mL in the upcoming WHO guidelines.
Read the trial study published in September 2020 in PLOS Medicine.
GET ON
In rural Lesotho, people need to walk hours to reach one of the few health facilities, because there is no transport or they can't afford it. Thus, people living with HIV remain undiagnosed or do not start and continue their treatment. Scalable community-based HIV services are part of the solution. The GET ON project entailed two large-scale cluster-randomized trials in over 150 villages: HOSENG trial and VIBRA trial.
HOSENG assessed secondary distribution of oral HIV self-tests during a door-to-door testing campaign. This testing approach improved HIV testing coverage in the study area by 21% and was particularly successful among men, migrant workers and adolescents. The results were published in the Lancet HIV. The costing analysis demonstrated that the cost per person tested was lower in the intervention group than in the standard of care group.
VIBRA investigated HIV medication pick-up in the village, coordinated by a village health worker, directly after treatment start at home. The results published in the PLOS Medicine show that this approach did not lead to better outcomes than medication pick-up at the clinic and rather raised concerns.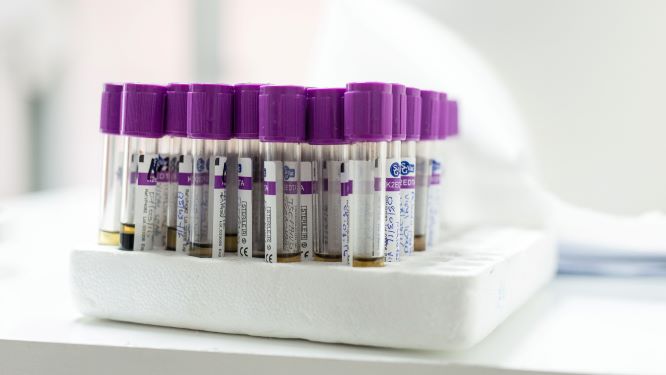 GIVE MOVE
HIV mutates rapidly and if unsuppressed, can become resistant to a patient's therapy, eventually causing AIDS. Resistance testing can determine which drugs will work for a particular patient; however, access to this costly diagnostic tool is extremely low in most resource-limited settings. Children and adolescents with HIV have poorer treatment outcomes than adults and are particularly vulnerable to delays in finding a functioning drug combination.
GIVE MOVE is a multi-country (Lesotho, Tanzania) randomized clinical trial assessing if rapid resistance testing at the first measurement of an unsuppressed viral load improves health outcomes for children and adolescents living with HIV. Read more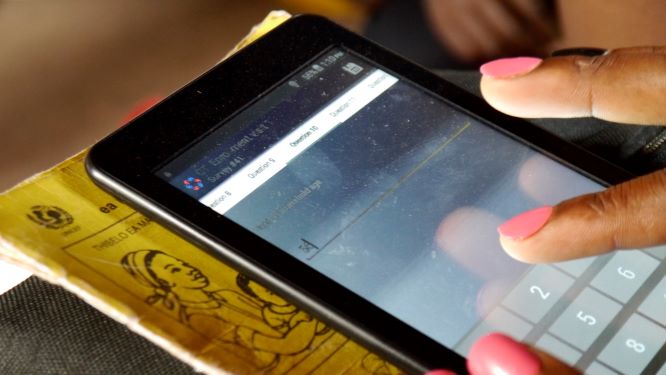 VITAL
There is a need to develop and validate new models of care delivery that ensure sustainable provision of good quality care to the increasing number of people living with HIV who take antiretroviral therapy. VITAL is a large cluster randomized trial (18 clinics with over 5'000 participants) conducted in Lesotho. Nine intervention clinics implement an automated differentiated service delivery model that uses viral load results and other clinical characteristics, sub-population needs and participants' and providers' preference to automatically triage participants into groups requiring different levels of attention and care. The whole differentiation is done automatically using an innovative database with integrated management algorithms that are communicated to health care workers' tablets and patients' cell phones. Read more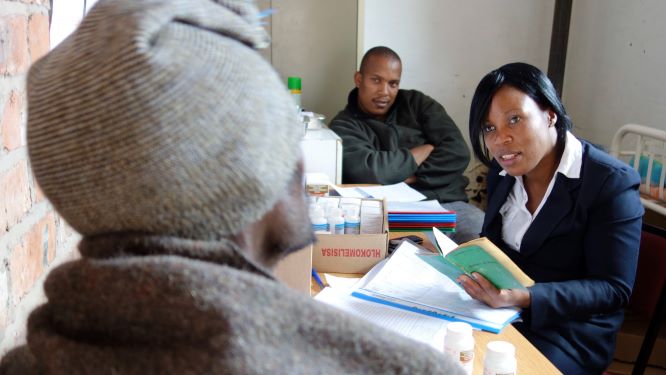 DO-REAL
While people living with HIV can have normal life expectancy thanks to antiretroviral therapy, many suffer severe side effects from their daily medication. Dolutegravir is an antiretroviral drug that, when used in two- or three-drug combinations, causes fewer side-effects and has better health outcomes than other drug combinations that have been used in low- and middle-income countries. Based on the favorable safety and efficacy profile of Dolutegravir, most low- and middle-income countries are now changing patients to Dolutegravir containing regimens. As millions of patients across Africa are currently being moved to Dolutegravir-based regimens, concerns remain regarding the residual risk of drug resistance and side effects. DO-REAL is a prospective observational study on the roll-out of Dolutegravir in Lesotho, focusing on virological outcomes and psychological side-effects. Read more
PEBRA
In Lesotho, every second adolescent living with HIV is failing antiretroviral therapy. Too many drop out of care at their health facility. In collaboration with peer-educators, young people living with HIV, clinicians and IT developers we designed PEBRApp – an application for peer-educators who work at the health facilities. The peer-educators will deliver health services for their peers according to personal needs and preferences. PEBRApp helps them to coordinate and keep track of every adolescent in their care.

PEBRA is a cluster-randomized trial at 20 health facilities in 3 districts in Lesotho in order to assess PEBRApp in partnership with two local NGOs and the Ministry of Health. Recruitment started end of 2019. Read more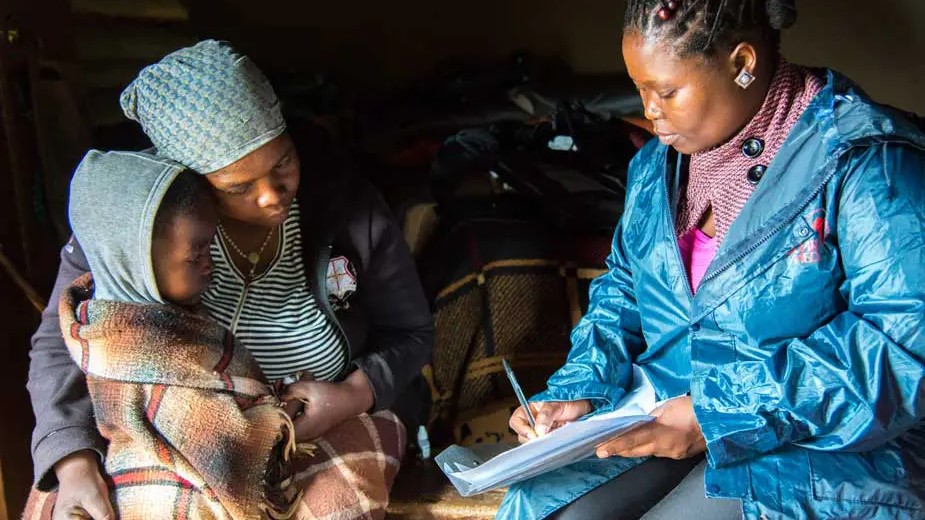 Josephine Muhairwe – Country Director SolidarMed Lesotho
Ravi Gupta – Project Manager & Local Principal Investigator coArtHA
Bienvenu L. Nsakala – Clinical Advisor & Study Physician & Study Manager DO-REAL
Thabo I. Lejone – Research Fellow
Isaac Ringera – Senior Clinical Mentor & Study Manager GIVE MOVE
Lefu Khesa – Community ART Nurse GET ON
Mathebe Kopo – VITAL Study Coordinator
Mpho J. Kao – VITAL Study Assistant
Mashaete Kamele – Study Manager TB Triage+
Buoang Mothobi – Data Clerk & Quality Assurance Officer & Local Study Monitor
Lipontso Motaboli – VITAL Database Manager & Local Study Monitor
Nana Molise – Research Quality Officer & Local Study Monitor
Katleho Tlali – Laboratory Technologist
Motseki Malikalike – Laboratory Technologist
Baylor College of Medicine Children's Foundation Lesotho
Lineo Thahane – Executive Director
Bunthi P. Kayembe – Deputy Medical Director
Mosa M. Hlasoa – Program Manager
Technify/T4A
Laboratory of Seboche Mission Hospital
Molisana Cheleboi – Head of Laboratory
Malebanye D. Lerotholi – National Laboratory Information Systems Officer
Tapiwa Tarumbiswa – HIV/AIDS Manager
Mathaha Makoea – Research Coordination Unit
Lebohang Sao - District Health Manager Butha-Buthe
Kabelo Matjeane - District Health Manager Mokhotlong
Madavida Mphunyane – NCD Progamme Manager & ComBaCaL Steering Committee Member
Moelo Ramahlele – Director Mental Health Services & ComBaCaL Steering Committee Member
Amstutz A et al. Offering ART refill through community health workers versus clinic-based follow-up after home-based same-day ART initiation in rural Lesotho: the VIBRA cluster-randomized clinical trial. PLoS Med. 2021;18(10):e1003839. DOI: 10.1371/journal.pmed.1003839
Amstutz A et al. Engagement in care, viral suppression, drug resistance and reasons for non-engagement after home-based same-day ART initiation in Lesotho: a two-year follow-up of the CASCADE trial. Clin Infect Dis. 2020;71(10):2608-2614. DOI: 10.1093/cid/ciz1126
Amstutz A et al. "If it is left, it becomes easy for me to get tested": use of oral self-tests and community health workers to maximize the potential of home-based HIV testing among adolescents in Lesotho. J Int AIDS Soc. 2020;23(Suppl. 5):e25563. DOI: 10.1002/jia2.25563
Amstutz A et al. Home-based oral self-testing for absent and declining individuals during a door-to-door HIV testing campaign in rural Lesotho (HOSENG): a cluster-randomised trial. Lancet HIV. 2020;7(11):e752-e761. DOI: 10.1016/S2352-3018(20)30233-2
Amstutz A et al. Low rates of active hepatitis B and C infections among adults and children living with HIV and taking antiretroviral therapy: a multicenter screening study in Lesotho. J Med Virol. 2020;92:3857–3861. DOI: 10.1002/jmv.25970
Amstutz A et al. Switch to second-line versus continued first-line antiretroviral therapy for patients with low-level HIV-1 viremia: an open-label randomized controlled trial in Lesotho. PLoS Med. 2020;17(9):e1003325. DOI: 10.1371/journal.pmed.1003325
Brown J.A et al. Genotype-Informed Versus Empiric Management Of VirEmia (GIVE MOVE): study protocol of an open-label randomised clinical trial in children and adolescents living with HIV in Lesotho and Tanzania. BMC Infect Dis. 2020;20:773. DOI: 10.1186/s12879-020-05491-9
Lejone T.I et al. PEBRA trial - effect of a peer-educator coordinated preference-based ART service delivery model on viral suppression among adolescents and young adults living with HIV: protocol of a cluster-randomized clinical trial in rural Lesotho. BMC Public Health. 2020;20(1):425. DOI: 10.1186/s12889-020-08535-6
Glass T.R et al. The viral load monitoring cascade in a resource-limited setting: a prospective multicentre cohort study after introduction of routine viral load monitoring in rural Lesotho. PLoS One. 2019;14(8):e0220337. DOI: 10.1371/journal.pone.0220337
Labhardt N.D et al. Effect and cost of two successive home visits to increase HIV testing coverage: a prospective study in Lesotho, Southern Africa. BMC Public Health. 2019;19:1441. DOI: 10.1186/s12889-019-7784-z
Labhardt N.D et al. Effect of offering same-day ART vs usual health facility referral during home-based HIV testing on linkage to care and viral suppression among adults with HIV in Lesotho: the CASCADE randomized clinical trial. JAMA. 2018;319(11):1103-1112. DOI: 10.1001/jama.2018.1818