Clinical Statistics and Data Management | Group
The focus of the Clinical Statistics and Data Management (CSDM) group is on research, education and services in the field of clinical research. We are involved in the design, conduct, and analysis of clinical studies, mainly in low- and middle-income countries. We are dedicated to developing meaningful scientific partnerships and to improving global health together.
CSDM offers both statistical and data management expertise for a wide variety of studies, from outreach programs with offline data collection in remote settings to clinical trials in drug development and evaluation. This includes:
Randomized clinical trials
Implementation studies
Effectiveness/pragmatic studies
Cohort studies
Studies following an investigational medicinal product or medical licensing pathway
Our statisticians contribute throughout the study lifecycle, starting with the generation of research ideas, study design, sample size calculation and input on the study protocol. We develop a comprehensive statistical analysis plan (SAP) and carry out analyses producing high quality reports, ensuring reliability and reproducibility of study findings.
Our data management team supports and oversees all aspects of data management, ranging from the design, development, review and approval processes of Case Report Forms (CRF), database build, validation, testing and approval, data cleaning and query resolution to database lock and archival. We also provide guidance on a selection of Electronic Data Capture (EDC) systems and end-user training.
Our data managers and statisticians work closely with researchers and sponsors to implement central monitoring review activities, to aid with keeping oversight over critical processes and data. Our goal is to work with our scientific partners in producing and maintaining reliable, high quality data and analysis through clear communication, efficiency and transparency.
Teaching
The group is heavily engaged in teaching statistics and epidemiology to medical undergraduates, MSc students and PhD students, both in curricular courses of the University of Basel and in external courses. We supervise both MSc and PhD students. The group are members of and are involved in teaching for the Swiss School of Public Health.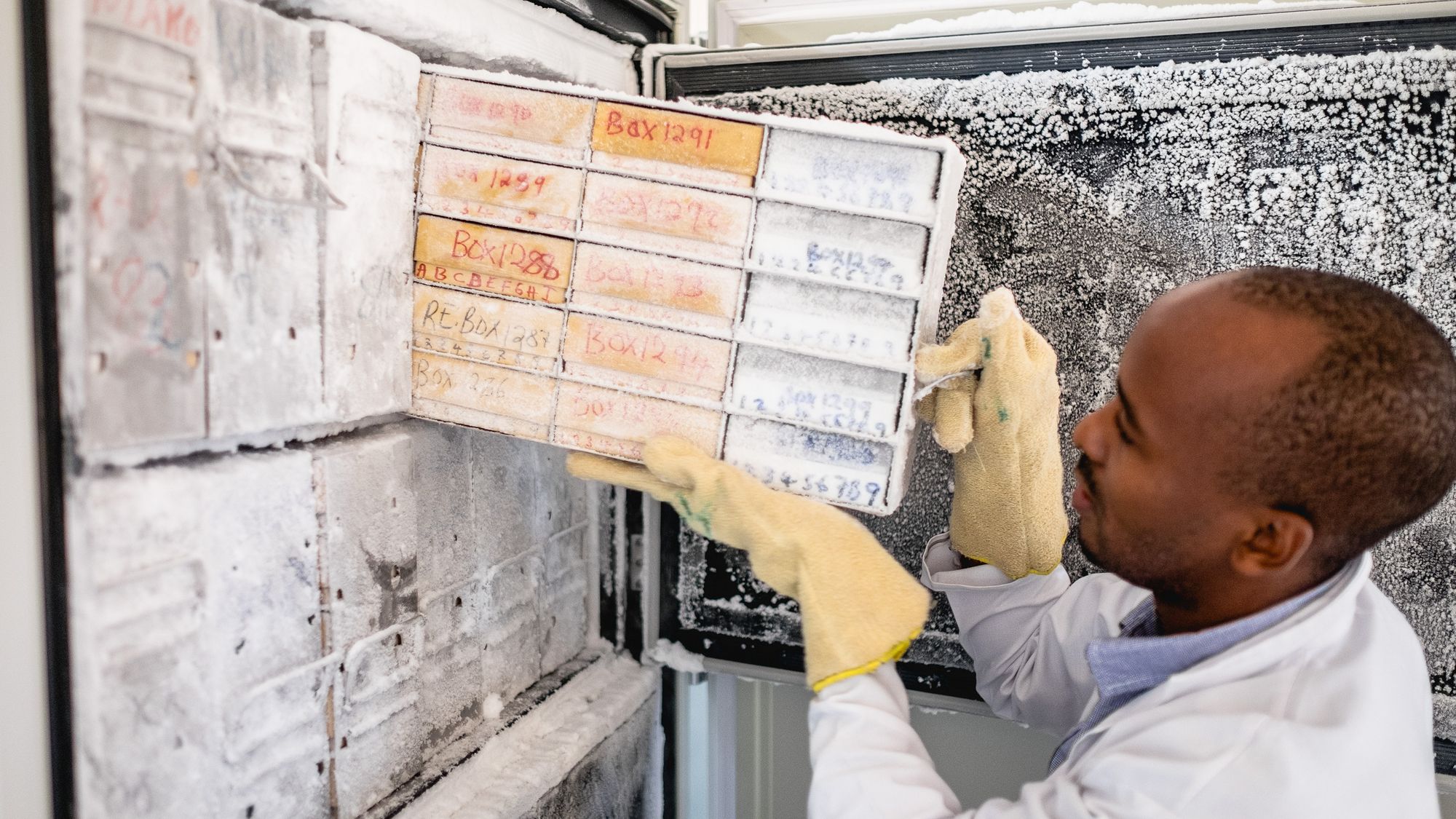 Kilombero and Ulanga Antiretroviral Cohort
The Kilombero and Ulanga Antiretroviral Cohort (KIULARCO) was initiated in 2004 as a prospective cohort of all consenting patients enrolled into HIV care at the Chronic Diseases Clinic Ifakara, Tanzania. Through KIULARCO, we aim to improve outcomes of people living with HIV in this rural setting. To date, over 11,000 participants have been enrolled, with approximately 4,800 currently under care. KIULARCO and its established biobank forms an important platform for further research projects, including randomised controlled trials.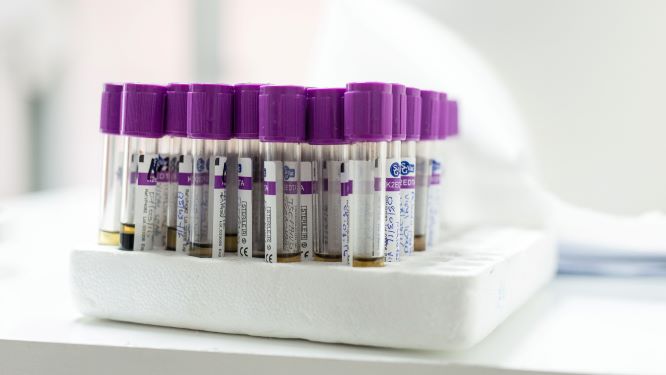 GIVE MOVE - Genotype-Informed Versus Empiric Management Of VirEmia
The Genotype-Informed Versus Empiric Management Of VirEmia (GIVE MOVE) randomised clinical trial assesses the clinical impact and cost-effectiveness of genotypic resistance testing of HIV to inform clinical management in HIV-positive children and adolescents whose treatment is failing to control the virus. Though routine in high-income countries, this key diagnostic tool is not available in many settings where it is most needed. This study is conducted in collaboration with the Department of Clinical Research at the University Hospital Basel, Solidarmed Lesotho and Ifakara Health Institute. Read more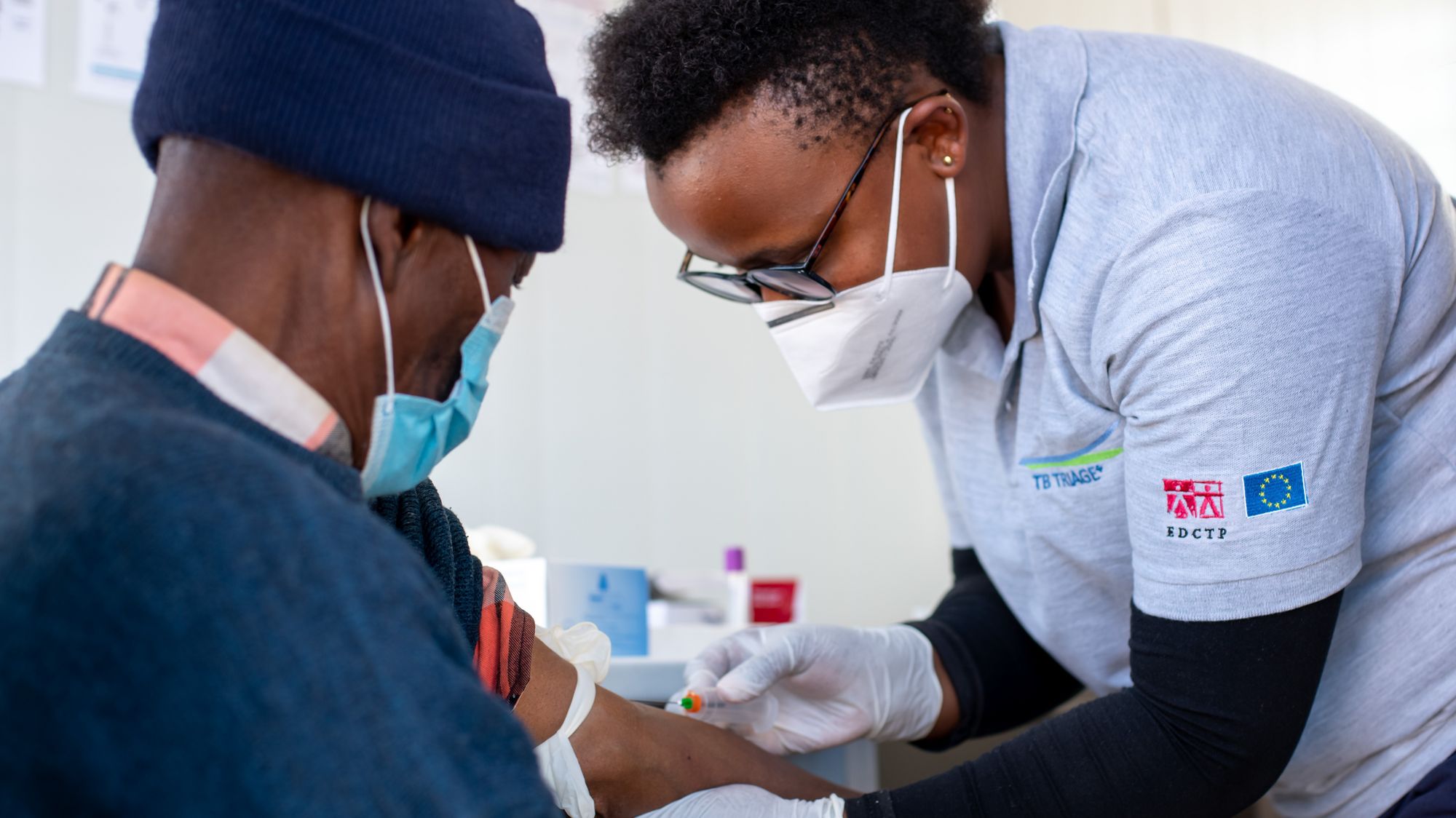 Community-Based Tuberculosis Triage Testing for Hard-To-Reach Populations in Southern Africa and Lesotho
The 5-year African-European TB TRIAGE+ project is a series of studies funded by the European and Developing Countries Clinical Trials Partnership (EDCTP) and will assess the accuracy, impact and cost-effectiveness of CAD4TB and C-reactive protein as triage tools for community-based TB screening in rural and semi-rural Lesotho and KwaZulu-Natal, South Africa.
Brown J.A et al. Dolutegravir in real life: self-reported mental and physical health outcomes after transitioning from efavirenz- to dolutegravir-based antiretroviral therapy in a prospective cohort study in Lesotho. HIV Med. 2023;24(2):153-162. DOI: 10.1111/hiv.13352
Castillo-Mancilla J.R et al. Beyond undetectable: modeling the clinical benefit of improved antiretroviral adherence in persons with human immunodeficiency virus with virologic suppression. Open Forum Infect Dis. 2023;10(5):ofad230. DOI: 10.1093/ofid/ofad230
Firima E et al. Head-to-head comparison of the WHO STEPwise approach with immediate unattended and delayed unattended automated blood pressure measurements during household-based screening: a diagnostic accuracy study in Lesotho. EClinicalMedicine. 2023;63:102197. DOI: 10.1016/j.eclinm.2023.102197
Fuhr D.C, Sikander S, Vanobberghen F, Weobong B, Rahman A, Weiss H.A. Predictors of spontaneous remission and recovery among women with untreated perinatal depression in India and Pakistan. Glob Ment Health (Camb). 2023;10:e34. DOI: 10.1017/gmh.2023.26
Ghaneh P et al. Immediate surgery compared with short-course neoadjuvant gemcitabine plus capecitabine, FOLFIRINOX, or chemoradiotherapy in patients with borderline resectable pancreatic cancer (ESPAC5): a four-arm, multicentre, randomised, phase 2 trial. Lancet Gastroenterol Hepatol. 2023;8(2):157-168. DOI: 10.1016/S2468-1253(22)00348-X
González Fernández L et al. Prevalence and determinants of cardiovascular risk factors in Lesotho: a population-based survey. Int Health. 2023(in press). DOI: 10.1093/inthealth/ihad058