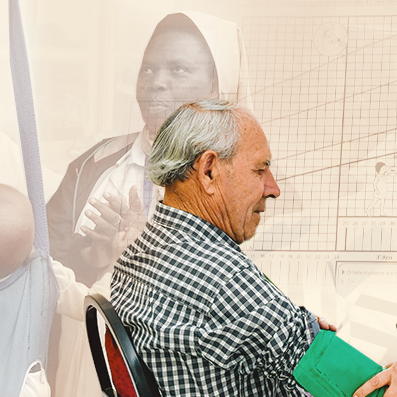 Health Systems and Interventions
Translating evidence and strengthening health systems and policies.
Swiss TPH shows leadership in health systems strengthening in the context of the 2030 Agenda for Sustainable Development and the drive to achieve Universal Health Coverage. Swiss TPH generates and translates evidence into health policy and planning through research, services, policy dialogue and capacity building to integrate interventions into diverse health systems, as well as to tackle systemic challenges like health workforce development and supply chain issues. In recognition of the importance of real-world data for decision-making, Swiss TPH draws on a wealth of expertise and applies mixed method analyses, intervention studies and clinical trials to understand the impact of existing and innovative interventions both on and in the system. The thematic foci include aspects such as health information systems and digital health interventions, health insurance, financing and resource allocation, health workforce development, and medicines management alongside interventions that target specific health conditions and aim towards the control and elimination of disease and enabling equitable access to health services.