Swiss TPH offers the full range of services related to operations research including the design, planning, implementation, monitoring, analysis, reporting and dissemination of surveys. We have a proven track-record including in the most challenging settings and tailor our research approach to our partners' needs and the survey's specific interest.
The multi-disciplinary team at the Swiss TPH is fully proficient in qualitative and quantitative methods, traditional and electronic data collection, and biostatistics to ensure precise sample size calculation and data analysis. Where needed, we tap into our in-house scientific expertise or establish collaborations with partner organizations on the ground.
Key Achievements
In the last five years, we conducted over 40 surveys in a large number of countries across Africa, Eastern Europe and Asia. The results of these studies helped improve the management and performance of health services at district level and fed into the planning and implementation of national policies. For example, we conducted a household survey with more than 16'000 individuals in Tajikistan on utilisation patterns of primary healthcare services which served as the basis for designing incentives schemes to improve access to services.
Multi-disciplinary Approach
We offer expertise in epidemiology, public health, sanitation, nutrition and health system performance, and through our global network we complement our in-house know-how with specialists from social sciences and other fields. Over the past years, we have accumulated a wealth of experience in community and population based surveys, health facility assessments and quality of service studies.
Our team is multi-lingual and has long-term working experience in low and middle income countries. Experienced survey coordinators manage key activities on site, particularly in terms of procedures and logistics, training of field workers and sharing of key findings.
Global, National and Local Partners
Our approach typically entails strong collaboration with trusted local partners, guaranteeing that local conditions are taken into account throughout the process. This also facilitates access to motivated and well-trained interviewers. Social scientists are typically recruited locally as in-depth knowledge of local conditions is even more important for qualitative surveys. Our project partners include the Global Fund, WHO, the World Bank Group, the UK Department for International Development (DFID) of the UK, the Swiss Agency for Development and Cooperation (SDC) and the Bill and Melinda Gates Foundation.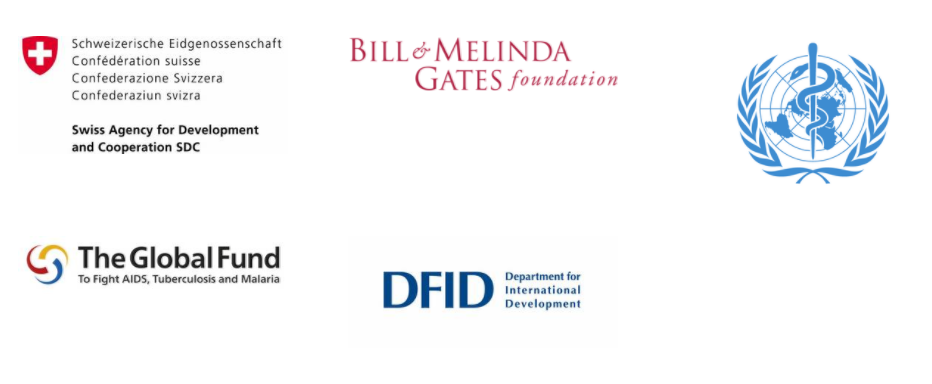 Hygiene and Sanitation Behaviour in Rural Senegal
The survey conducted in 2015 in Senegal studied over 2'000 households to estimate the availability of different types of latrines at household level, their use and maintenance, hand washing behaviour and the handling of faecal matters. Among other, the study found that 35.8% of the respondents have access to improved latrines while 35.5% have no access depicting a similar situation as in 2012.
The survey was mandated by the Ministry of Water and Sanitation of the Republic of Senegal and the Water and Sanitation Program (WSP) of the World Bank. The results are being used to tailor specific measures in order to improve the health and hygiene situation in rural Senegal, such as investments in new sanitation facilities at household level as well as improved awareness of health hazards.
Utilization of Primary Healthcare Services in Tajikistan
The survey identified the main barriers to the utilization of health services in Tajikistan (e.g. financial, availability, quality); specifically the importance of the financial barriers: out of pocket expenditure (including informal payments) and transportation costs.
Based on the findings, recommendations were formulated with regards to the feasibility of financial subsidizes to households (conditional cash transfer) or to patients to increase utilization of health and nutrition services, prevention of cardiovascular diseases and management services.
The study was conducted on behalf of the Ministry of Health and Social Protection in Tajikistan and the World Bank.
Quality of Care Assessments in Primary Healthcare Facilities in Chad, Tajikistan, Albania and Kosovo
From 2014 to 2016, Swiss TPH carried out a cross-sectional study at primary health facilities in Chad, Tajikistan, Albania and Kosovo. The surveys assessed the infrastructure of the different facilities (structural attributes), provider-patient interactions through clinical observation (process attributes) and patient satisfaction as a proxy for outcome attributes. During clinical observations special attention was given to diabetes and hypertensive patients. The analysis will be repeated to track outcomes over time.
The studies were funded by the Swiss Agency for Development and Cooperation (SDC) and part of broader health systems strengthening projects. Along the other interventions, the study results helped improve the quality of care and thus access of patients to health services.