Project Design and Implementation
Project Design and Implementation
In collaboration with our partners we develop, plan, implement, monitor and evaluate projects and programmes to improve global health particularly in low and middle income countries. By applying state-of-the-art project management techniques, we ensure interventions are designed and implemented as per beneficiaries' needs and our partners' requirements.
Swiss TPH as Implementing Agency
Since two decades, the Swiss TPH has been acting as an implementing agency for large-scale health sector support projects, for example in Tanzania, Burundi, Rwanda, Chad, Albania, Kosovo, Moldova, Tajikistan and Kyrgyzstan. In each country, these programmes target several 100'000 people and contribute to substantial gains in life expectancy and a reduction of child mortality.
Innovation, Validation and Application
Swiss TPH offers the full spectrum of health project management from idea generation, development of project plans and log frames to ensuring timely and smooth implementation. In addition, we monitor and assess project progress systematically and ensure corrective action is taken when needed. We evaluate results, implement scale up measures and ensure successful interventions become an integral part of the health system.
Monitoring
Monitoring and outcome mapping are of high relevance for successful project implementation in order to demonstrate outcome, inform policy and allow for evidence-based decision-making. Our ultimate aim is for health sector investments to effectively translate into improved health of our beneficiaries.
We work based on the latest global evidence and work closely with partners around the globe to develop context-specific, innovative, affordable, efficient and effective health interventions. Cost-effectiveness, sustainability and long-term impact are of particular importance to us.
Expertise and Geographic Reach
Our multi-disciplinary expertise in health lies at the heart of our services, complemented by an extensive network of local staff and specialists around the globe. Our experts cover all areas of health system strengthening including human resources development, health information systems, health financing, pharmaceutical management and innovative models for health service delivery.
In addition, our team offers high-quality programmatic and financial management skills to effectively oversee the implementation of long-term and large-scale projects and programmes. Combined with well-established organizational processes and standards this allows for effective management of our mandates meeting highest standards and quality.
Global collaboration
Our partners include the Swiss Agency for Development and Cooperation (SDC), the German Gesellschaft für Internationale Zusammenarbeit (GIZ) and Kreditanstalt für Wiederaufbau (KfW), the Dutch Ministry of Foreign Affairs and the UK Department of International Development (DfID).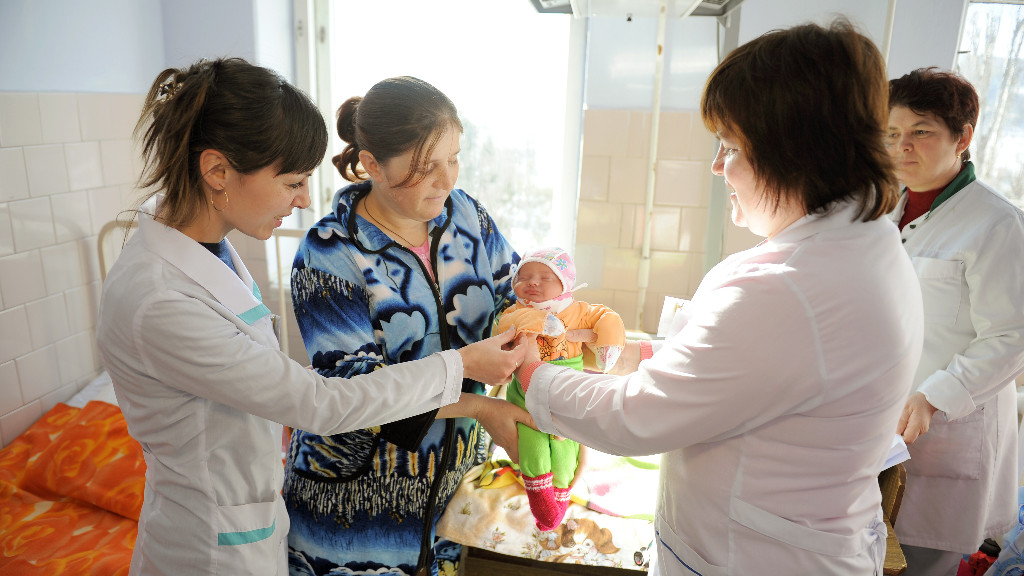 Modernizing the Moldovan Perinatal System
With the Association of Perinatal Medicine in Moldova, we implemented a project to strengthen several maternities across different health system levels.
The project involved a number of interventions to support regionalization of perinatal care including purchasing of equipment, development of a Health Technology Management system, strengthening of quality of care through capacity building and international exchange with Swiss partner hospitals, development of quality Management, and community health promotion.
The project which ended in 2015 contributed to a substantial reduction in the maternal mortality rate in Moldova. It was funded by the Swiss Agency for Development and Cooperation (SDC) in support to the National Perinatal Care Programme of the Government of Moldova.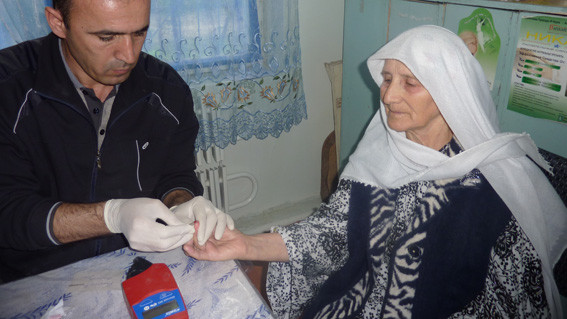 Access to Family Medicine in Tajikistan
In Tajikistan we improve primary healthcare service delivery through fostering the quality of care and better management and planning at facility level. We also empower communities, especially women, to take more ownership over health and health-related matters for example by promoting health literacy of both men and women.
The project works to improve business planning of rural health facilities and supports primary healthcare teams to ensure facilities can be managed more autonomously. In addition, infrastructural and equipment investments are implemented to further enhance the quality of care.
Funded by the Swiss Agency for Development and Cooperation (SDC), the project is implemented by the Swiss TPH and Safe the Children.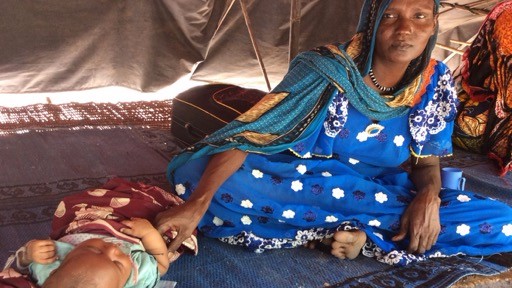 Improved Health Services in Chad
Since 2015, the project aims at improving health system performance and governance as well as access of populations to quality preventive and curative services in two districts of Chad.
Covering a population of more than 100'000 people, the project increases the quality of the offer in respect to mother and child health and nutrition services. In parallel, demand for healthcare in the population is spurred and management and planning are strengthened.
Intermediate results show that the population used health services more frequently which we anticipate to translate into lower mortality rates of children and women in the midterm. The project is implemented in collaboration with the Centre de Support en Santé Internationale (CSSI) and funded by the Swiss Agency for Development and Cooperation (SDC).
Link to Project
Latest Publications
Aebi N.J, Bringolf-Isler B, Schaffner E, Caviezel S, Imboden M, Probst-Hensch N. Patterns of cross-sectional and predictive physical activity in Swiss adults aged 52+: results from the SAPALDIA cohort. Swiss Med Wkly. 2020;150:w20266. DOI: 10.4414/smw.2020.20266
Auer C et al. Factors contributing to drug-resistant tuberculosis treatment outcome in five countries in the Eastern Europe and Central Asia region. Monaldi Arch Chest Dis. 2020;90:1235. DOI: 10.4081/monaldi.2020.1235
Barth-Jaeggi T, Zandberg L, Bahruddinov M, Kiefer S, Rahmarulloev S, Wyss K. Nutritional status of Tajik children and women: transition towards a double burden of malnutrition. Matern Child Nutr. 2020;16(2):e12886. DOI: 10.1111/mcn.12886
Bulthuis S.E et al. How district health decision-making is shaped within decentralised contexts: a qualitative research in Malawi, Uganda and Ghana. Glob Public Health. 2020(in press). DOI: 10.1080/17441692.2020.1791213
Camacho S et al. Incorporating operational research in programmes funded by the Global Fund to Fight AIDS, Tuberculosis and Malaria in four sub-Saharan African countries. Global Health. 2020;16:67. DOI: 10.1186/s12992-020-00599-8