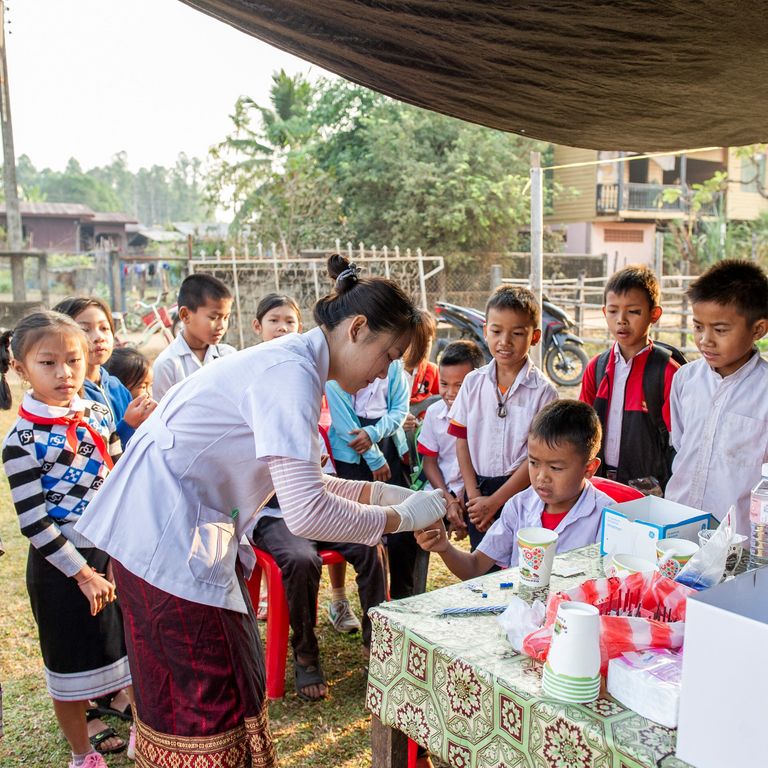 Making the world a healthier place
Travellers' Health: Further Information
The Traveller's Health course is offered by Swiss TPH in collaboration with the Epidemiology, Biostatistics and Prevention Institute of the University of Zürich, with contributions from the PMU / HCU, Geneva; the PMU / CHUV, Lausanne; the Inselspital, Bern; and the Dept. of Clinical Research, Faculty of Infectious and Tropical Diseases, London.


medical doctors, senior nursing staff, pharmacists and other health professionals, but also to travel industry staff with a strong interest in travel medicine


The course consists of three parts:
Minimum Entry Requirements
Course fee: CHF 1.200
Registered tropEd Master students: CHF 1.000
The fee must be paid 4 weeks before the start of the course. This sum includes the registration fee of CHF 100, due at the moment of acceptance to reserve a place. If a participant does not attend the course, the registration fee cannot be reimbursed. If cancellation is less than 4 weeks before the beginning of the course, an additional fee of CHF 350 will be charged.
Health, accident and travel insurances are not covered by the institute, but highly recommended.
Scholarships are not available for this course at this point in time.


At the end of the week, a test (multiple choice questions) will be given to participants to assess individual performance. Certificates confirming successful completion and / or attendance will be issued.
Certification Testimonials confirming attendance will be issued at the end of the course. A certificate is awarded to those participants who have reached at least 60% of the achievable maximum.
Within the tropEd Master of International Health curriculum this course counts for 1.5 credit points (ECTS). 27.5 CME Credits are granted (FMH).


At least two years of professional experience
English language skills: TOEFL paper 550 / computer 213 / internet 79 - 80 or IELTS 6.0 or native speaker or completed higher education in English (with written proof)
Applicants within the tropEd Masters Programme must give a short overview over their previous MIH-studies
Please note that the number of participants is limited to 40.


To apply, please provide the following documents by post:
Completed application form
Current CV
Proof of English language skills (see above)
Applicants from the MAS in International Health must give a short overview of their previous Master studies


Pre-Travel Advice
Goals of travel medicine, risk analysis, vaccinations, vector borne disease prophylaxis, special risk groups, efforts to harmonize and standardize travel advice, information tools, communicating information.
Health Problems Abroad
Risk factors and common health problems during travel and their management.


The Returning Traveller
Differential diagnosis of travel-related diseases (fever, diarrhoea, skin disorders, eosinophilia), management of imported diseases.
Evaluation and Certification