Public and Global Health Short Courses for Health Professionals and Leaders
Our short courses offer the opportunity to study specialist topics in a wide range of areas of public and global health. Designed for health professionals, scientists, researchers and public health specialists, the short courses are practical, focused and self-contained.

Explore Our Diverse Range of Short Courses in Public and Global Health
Our specialised short courses cover a range of global and public health topics such as migration and health, health in detention, malaria, international cooperation and global health.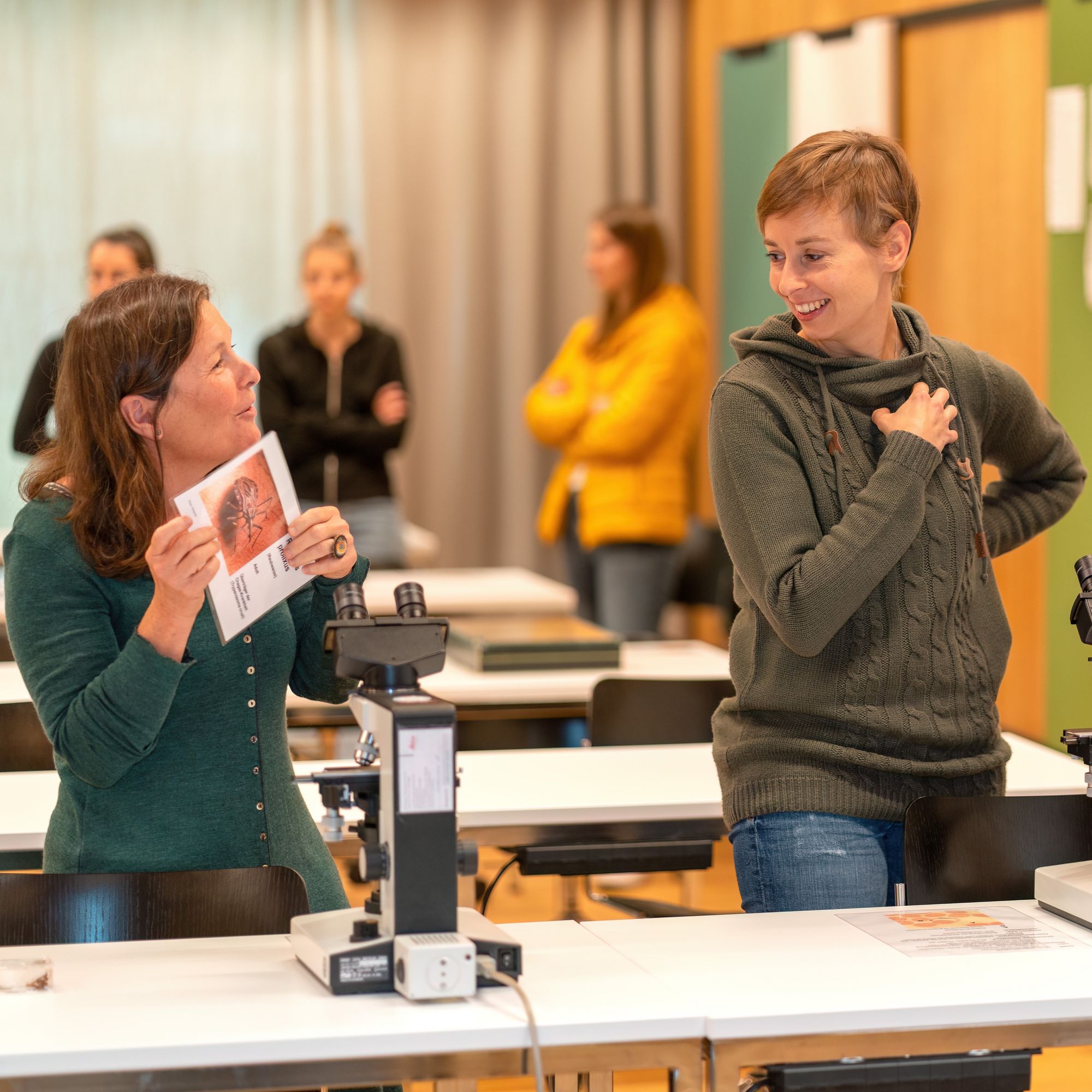 Why Choose Swiss TPH for a Public and Global Health Short Course
At Swiss TPH, we offer high quality short courses in public health and global health that cater to the evolving needs of global health and management professionals. Our unique approach combines research, education and services.
Here are some reasons why Swiss TPH should be your first choice for continuing education:
Long-Standing Expertise in Specialised Fields
Swiss TPH is renowned for its research, education and services in global health with a particular focus on low- and middle-income countries. Benefit from Swiss TPH's long-standing expertise and experience in the field of infectious and non-communicable diseases, environment, society and health, and health systems and interventions and in preparing people to work in resource-limited settings.
Expert Faculty
In the courses, you will meet our internationally renowned, well-connected specialists who will provide you with up-to-date knowledge and practice. Swiss TPH draws on experts from within and outside the institute through the collaboration with our partner organisations.

Application Process and Entry Requirements
Apply via the online application form, submit the required documents and meet the programme-specific criteria. Eligibility includes holding a relevant degree or equivalent experience and, depending on the programme, a sufficient level of English language proficiency.
Please refer to the individual course pages for application deadlines and accept your Swiss TPH offer within the specified timeframe, possibly paying a deposit to secure your place. Follow the process carefully and meet the requirements to begin your educational journey at Swiss TPH.

Frequently Asked Questions about Our Public and Global Health Short Courses
A certificate of attendance is issued upon successful completion of the course.
After registering, you will receive an invoice which must be paid before the course starts. Payment is possible by bank transfer.
There are a very limited number of scholarships available, and only for specific programmes such as Health Care Management (DAS HCM) or the course on Neglected Tropical Diseases in Sudan. Scholarships are reserved exclusively for participants from resource-limited countries who work or wish to work in primary health care/public health or district health services.
The courses take 1-4 weeks on average. Please refer to the individual course pages for more details.
Our team will be happy to assist you with questions about the visa application process, travel and affordable accommodation near the institute. Please contact us by email at courses@swisstph.ch.
We are happy to answer any questions you may have about our Public and Global Health Short Courses. Contact us by email at courses@swisstph.ch or by phone on +41 (0)61 284 82 80. We are here to help you find the right course for you.