Clinical Short Courses for Health Care Professionals
Swiss TPH's long-standing expertise in travel medicine, parasitology and clinical trial management sets it apart with its distinctive blend of research, education and services. This unique foundation enables Swiss TPH to offer a wide range of specialised short courses in these fields.
Our team of highly qualified specialists delivers state-of-the-art training that provides the latest comprehensive knowledge and evidence-based healthcare methodologies. Our clinical short courses are aimed at health professionals, researchers and laboratory technicians and ensure the acquisition of up-to-date knowledge and practices.
Invest in your professional development with Swiss TPH's specialised courses, where expertise meets education.

Explore Our Diverse Range of Clinical Short Courses
We offer specialised courses in the fields of medical parasitology diagnostics, good clinical practice and travel medicine: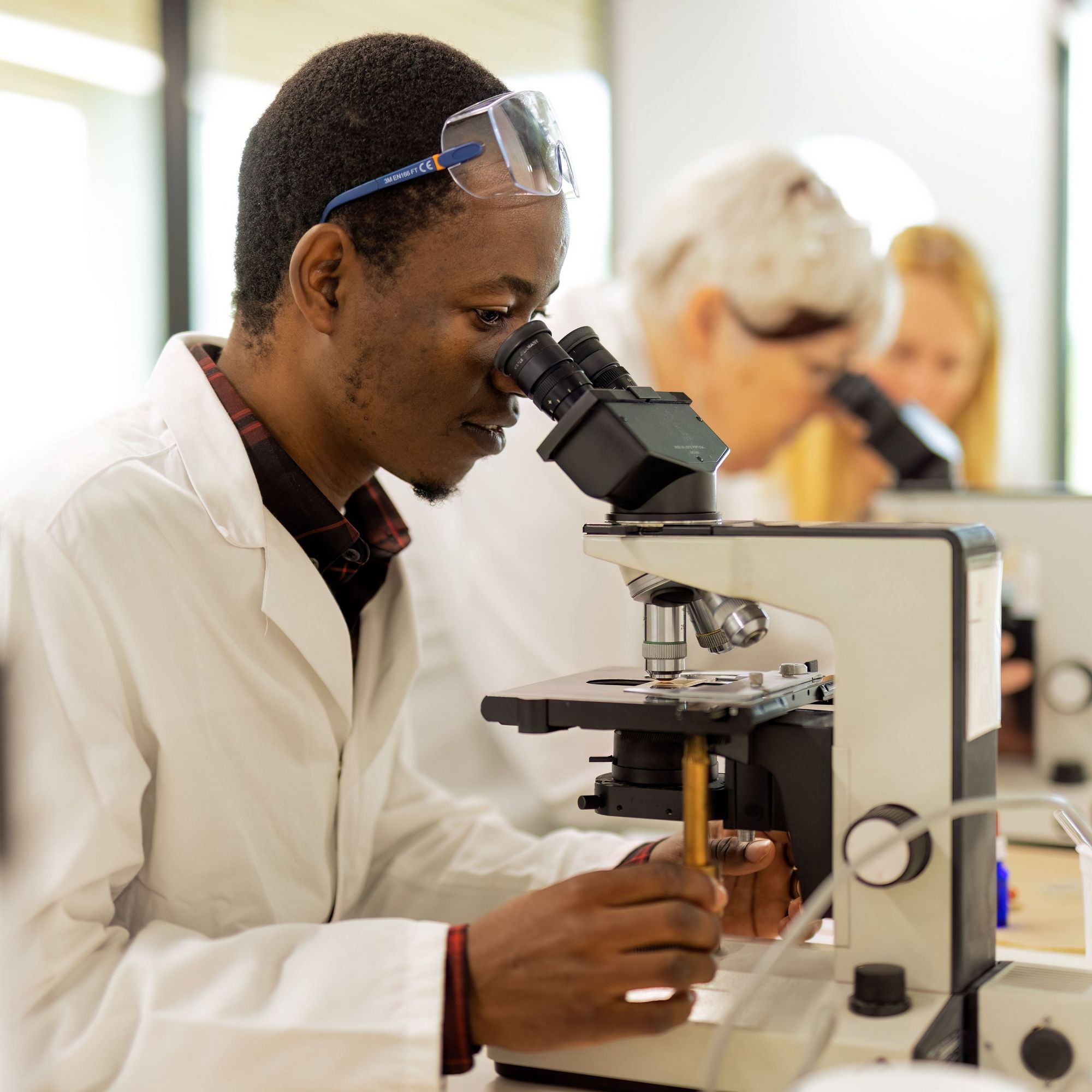 Why Choose Swiss TPH for a Clinical Short Course?
Discover why Swiss TPH is the premier destination for your clinical short course:
Practical Competences in Specialised Fields
Swiss TPH is renowned for its research, education and services in the field of infectious and neglected tropical diseases. Take advantage of Swiss TPH's long-standing expertise and experience in
Designing and managing clinical trials, including in low-resource settings
Providing relevant health information to travellers
Assessing travel-related problems during and after travel, with a special focus on tropical diseases
Diagnosing parasites such as malaria and protozoa
You will benefit from a wide range of learning methods designed to provide the best possible learning experience: lectures, seminars, demonstrations, and practical exercises.
Expert Faculty
Our clinical short courses are taught by internationally renowned specialists in clinical trials and research, travel medicine and diagnostics. They bring many years of practical experience, especially working abroad and in low-resource settings. Our faculty is well connected and will provide you with the most up-to-date knowledge and practical experience.

Application Process and Entry Requirements
Apply via the online application form, submit the required documents and meet the programme-specific criteria. Eligibility includes holding a relevant degree or equivalent experience and, depending on the programme, a sufficient level of English language proficiency.
Please refer to the individual course pages for application deadlines and accept your Swiss TPH offer within the specified timeframe, possibly paying a deposit to secure your place. Follow the process carefully and meet the requirements to begin your educational journey at Swiss TPH.

Frequently Asked Questions about Our Clinical Short Courses
A certificate of attendance is issued upon successful completion of the course. Some of the courses can be credited as part of your continuing education, please refer to the individual course pages for more details.
After registering, you will receive an invoice which must be paid before the course starts. Payment is possible by bank transfer.
There are a very limited number of scholarships available, and only for specific programmes such as Health Care Management (DAS HCM) or the course on Neglected Tropical Diseases in Sudan. Scholarships are reserved exclusively for participants from resource-limited countries who work or wish to work in primary health care/public health or district health services.
Most clinical short courses are 1 day to max 5 days. The course Neglected Tropical Diseases in Sudan is scheduled for 2 weeks. Please refer to the individual course pages for more details.
Our team will be happy to assist you with questions about the visa application process, travel and affordable accommodation near the institute. Please contact us by email at courses@swisstph.ch.
We are happy to answer any questions you may have about our Clinical Short Courses. Contact us by email at courses@swisstph.ch or by phone on +41 (0)61 284 82 80. We are here to assist you in selecting the most suitable course for your needs.