Migration and Health for People on the Move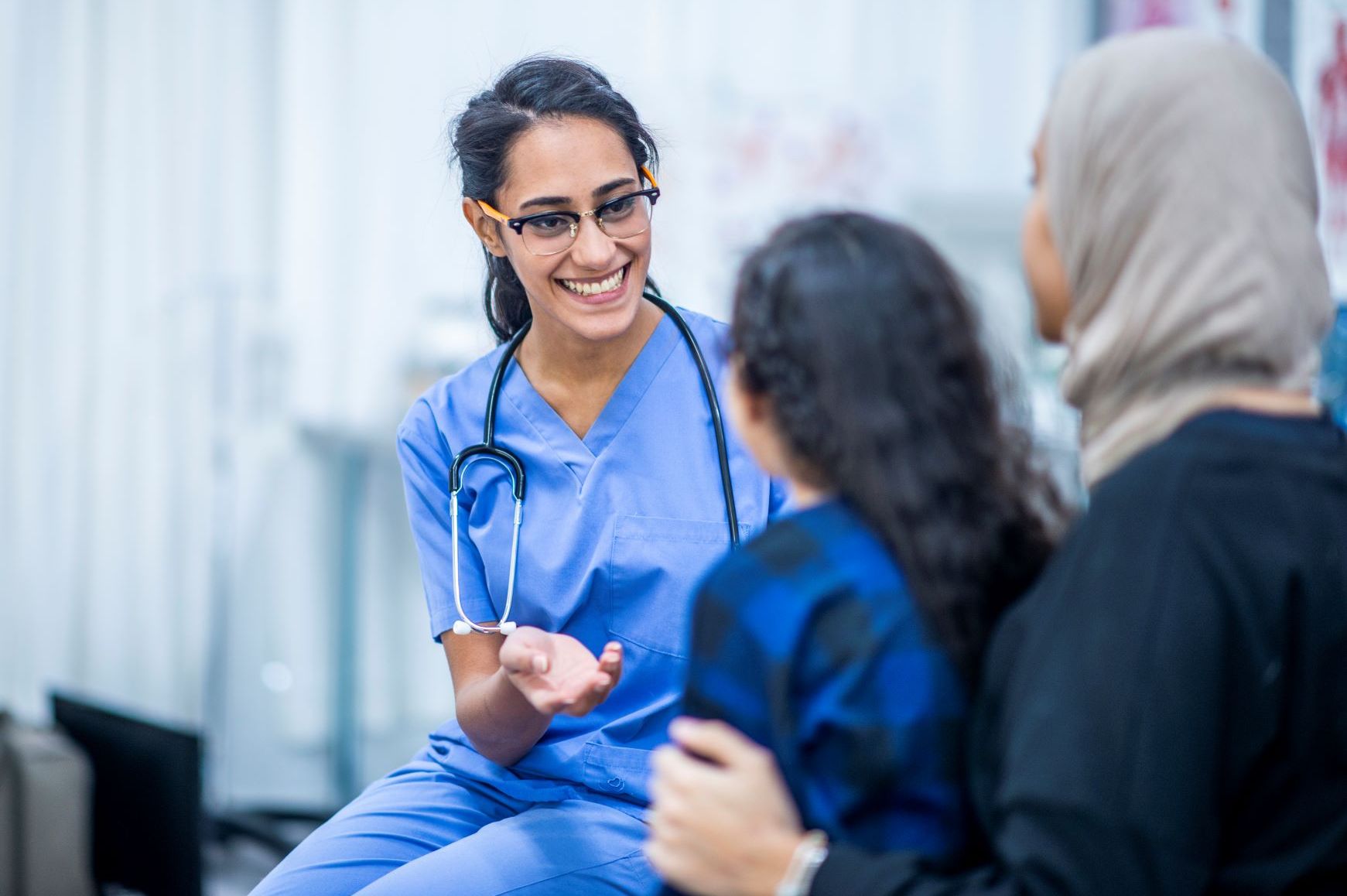 This one-week course, conducted in close collaboration with the University Hospital Geneva (Prof. Dr. Med. Yves-Laurent Jackson) and the University Hospital of Bern (Dr. Med. Anne Jachmann), provides comprehensive coverage of migration health and promotes an in-depth understanding of this topic that becomes increasingly important for healthcare professionals of all levels. The course spectrum includes an overview on various healthcare challenges in host countries, covers general migration health conditions, addresses current trends, and provides insight with interactive exchange into specific areas of expertise relating to child health, sexual and reproductive health, and mental health.
The course is open to all interested participants involved in the field of migration health – locally, nationally and internationally – from governmental institutions to the private sector, and non-governmental organizations working with migrants. The course is based on a participatory approach aiming to bring together and foster multidisciplinary exchange between academics and clinical, cultural and human-rights experts, as well as epidemiological or public health professionals.
The course is designed in a hybrid format – making physical or digital presence possible, allowing for international participants to join and learn as well as share their experiences either on-campus in Allschwil (Basel region), Switzerland or on-line, via Zoom.
Total course fee for tropEd students (registered as a tropEd Master student at a tropEd home institution): CHF 900
Total course fee for Short Course students: CHF 1,100
The total course fee must be payed 4 weeks before the course start. This includes the registration fee of CHF 100, which is due at the moment of acceptance to reserve a place. If a participant does not attend the course, the registration fee cannot be reimbursed. If cancellation is less than 4 weeks before beginning of the course an additional fee of CHF 300 will be charged.