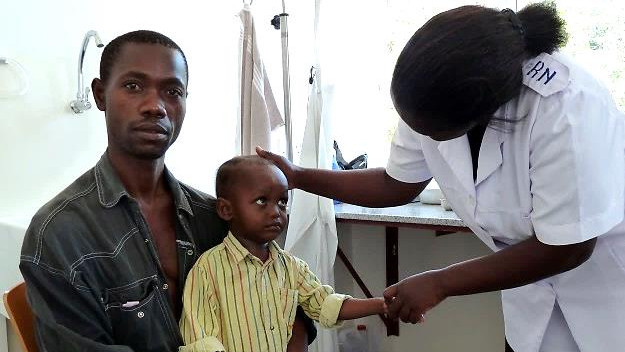 The aim of the Clinical Research Unit (CRU) is to design, conduct, analyse and report clinical research studies at Swiss TPH and partner institutions and to provide support for Swiss TPH scientists for clinical questions. The CRU has a focus on clinical trials in phase I to III.
Research
The CRU aims to strengthen high standard clinical research at Swiss TPH. The CRU conducts clinical research in the areas of malaria, febrile illnesses, tuberculosis, HIV/AIDS, neglected tropical diseases, and emerging non-communicable chronic diseases in low- and middle-income countries in collaboration with numerous partner institutes. Key CRU research areas are found under "Main CRU Activities".
Support
The members of the CRU, who have a wide range of expertise in clinical research, provide scientific support with regard to clinical and methodological aspects during the development of research proposals and protocols. The clinical support is part of the Project and Grant Unit at Swiss TPH. All proposals and protocols for clinical trials are reviewed by the CRU. Observational clinical studies may also be reviewed if desired by the investigators.
Hogendoorn S.K.L et al. Clinical sign and biomarker-based algorithm to identify bacterial pneumonia among outpatients with lower respiratory tract infection in Tanzania. BMC Infect Dis. 2022;22:39. DOI: 10.1186/s12879-021-06994-9
Mollel G.J et al. Causes of death and associated factors over a decade of follow-up in a cohort of people living with HIV in rural Tanzania. BMC Infect Dis. 2022;22:37. DOI: 10.1186/s12879-021-06962-3
Willburger J.C.F, von Strauss M, Peterson C.J, Glass T.R, Kettelhack C. Incidence, treatment and outcome of patients with retroperitoneal soft-tissue sarcoma in Switzerland 2005-2015: a population-based analysis. World J Surg. 2022;46(2):461-468. DOI: 10.1007/s00268-021-06374-z
Xu Z.M et al. Using population-specific add-on polymorphisms to improve genotype imputation in underrepresented populations. PLoS Comput Biol. 2022;18(1):e1009628. DOI: 10.1371/journal.pcbi.1009628
Amstutz A et al. Offering ART refill through community health workers versus clinic-based follow-up after home-based same-day ART initiation in rural Lesotho: The VIBRA cluster-randomized clinical trial. PLoS Med. 2021;18(10):e1003839. DOI: 10.1371/journal.pmed.1003839