Education and Training at Swiss TPH
Swiss TPH is a nationally and internationally recognised institution for education, training and learning in international and global health, epidemiology, and infection biology. As an associated institute of the University of Basel Swiss TPH offers Masters and PhD programmes. On the postgraduate level Swiss TPH provides a wide range of CAS, DAS and MAS programmes for health professionals. Swiss TPH collaborates with various national and international partners such as the Swiss School of Public Health (SSPH+) or tropED, the Network for Education In International Health.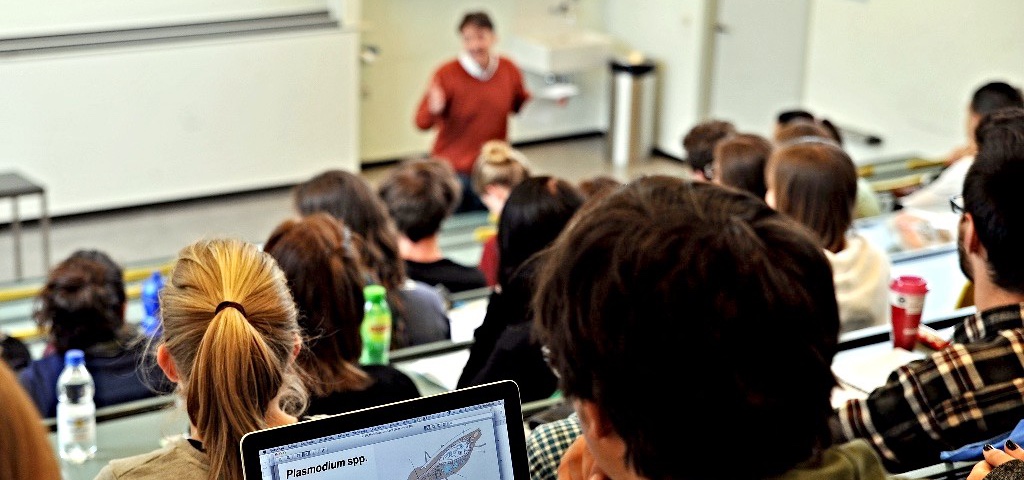 As an associated institute of the University of Basel, Swiss TPH offers a unique learning experience in infection biology, epidemiology, and global health topics. Today, all Swiss TPH departments take part in education and training in various forms and at multiple levels, from general introductory courses, to undergraduate, graduate and postgraduate training at university level, as well as in specialised short courses. Every year, hundreds of students from many different parts of the world benefit from and contribute to the institute's wide ranging and rich educational and training offerings.
"At Swiss TPH, I learn from a wide range of experts but also from my peers."
Mahy Elaref
Patient educator, Egypt
Unique Learning Experience
Most are attracted by a teaching faculty made up of active and expert researchers and practitioners, who ensure that course content reflects the latest research and practice in a given field of study. Others value becoming part of Swiss TPH's long-standing international networks and partnerships or seek to capitalise on sharing experiences among a professionally, socially and culturally diverse group of course participants. The trans-cultural context of all our courses promotes mutual learning for change, whereby the foundation for lifelong learning and partnership extends well beyond the end of a course or programme.
A Rich Postgraduate Programme
Swiss TPH offers tailored courses to specific target audiences such as physicians, public health managers, or partners from the industry. Its rich postgraduate education portfolio includes MAS, CAS and DAS programmes in topics ranging from Insurance Medicine and International Health to Clinical Trial Practice and Management.
Education Networks
'Learning from each other' is one of Swiss TPH's core principles. The institute is engaged in joint PhD programmes with the National University of Singapore, the Novartis Institute for Tropical Diseases and the Biozentrum at the University of Basel, among others. Swiss TPH is a leading force in national and international education networks and projects such as the Swiss School of Public Health (SSPH+) and tropEd, the worldwide network for education in international health.
All Professional Postgraduate Programmes and Courses